I can't believe January has come to an end. It has been the fastest January ever, but if time has taught me anything, it will just keep getting faster. When I began this Catch the Moment project I solely wanted to improve my iPhone camera skills. I've discovered some new tricks and definitely gotten a little more comfortable with it, but I'm still battling toddler blur. But this project has taught me more than just which apps to use.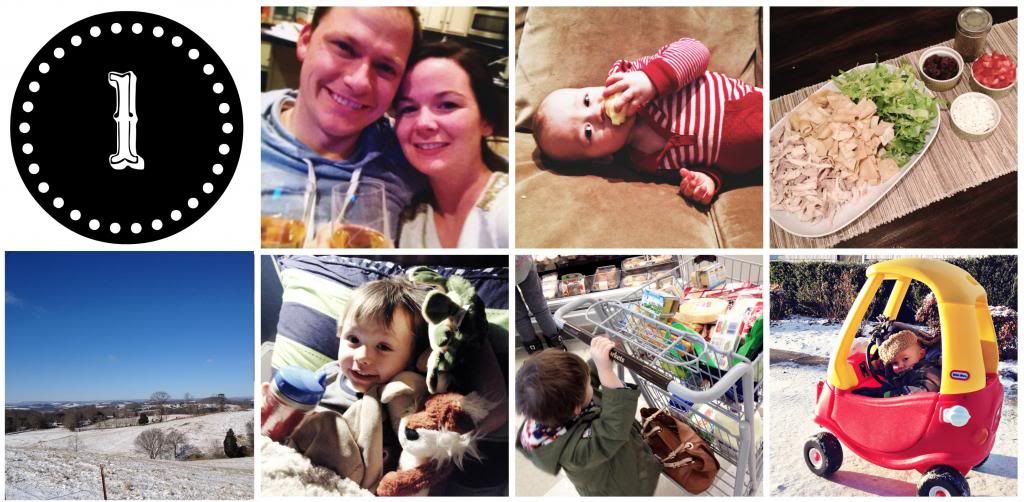 It has taught me to embrace the now and to remember the small things that might otherwise be forgotten. These kids change so quickly. I mean some behaviors seem to drag on for-ever, but truly...everything is just for such a short time if you blink you could miss it. And while I'm totally ok with forgetting dirty diapers and snotty noses, I never want to forget blue tongues and sleeping babies.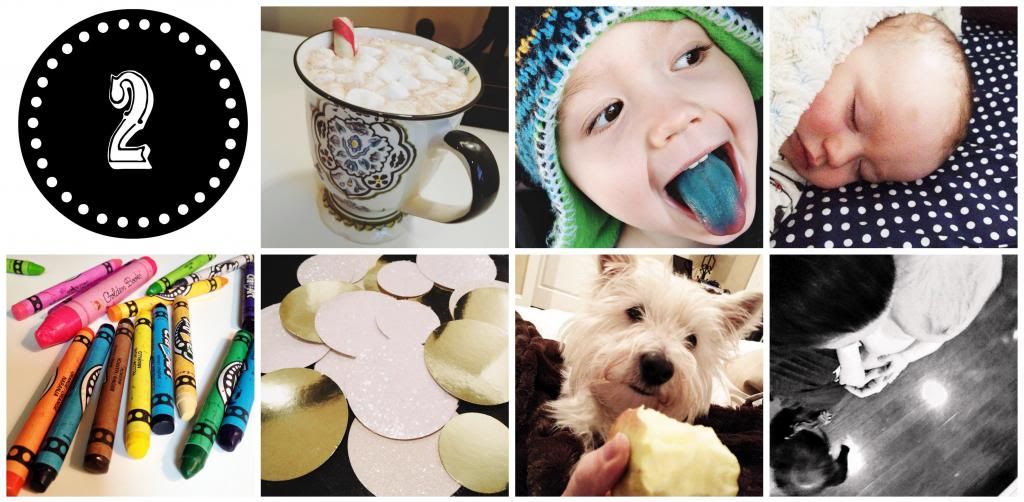 If you follow me on Instagram, you've probably seen quite a few of these. As time goes on, might give myself some grace and not worry about having an Instagram worthy photo every day. Because really blur or bad lighting isn't going to keep me from the moment I choose to capture. Sometimes there is beauty in imperfection isn't there?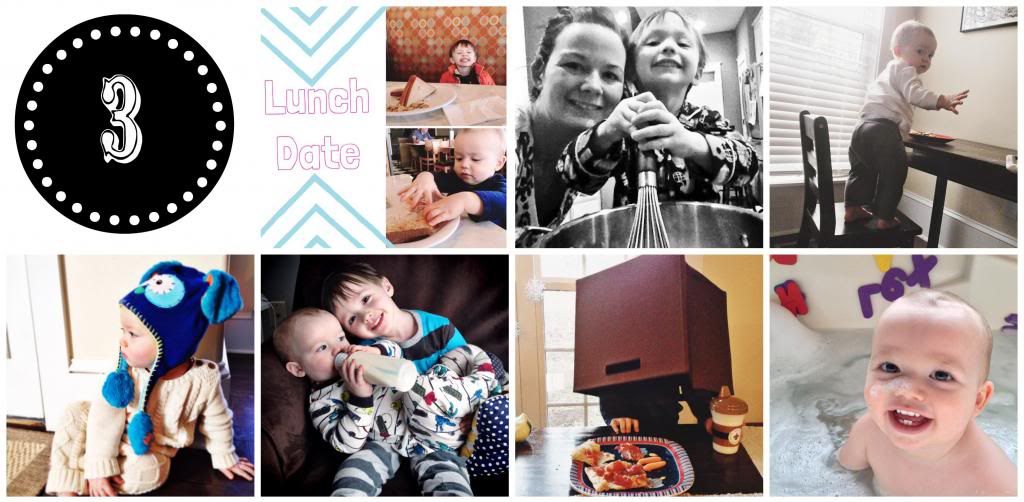 January has been a fast and fun month. And cold. Definitely cold. We might have a little

(or a lot)

of cabin fever which probably explains why there has been so many shenanigans this month.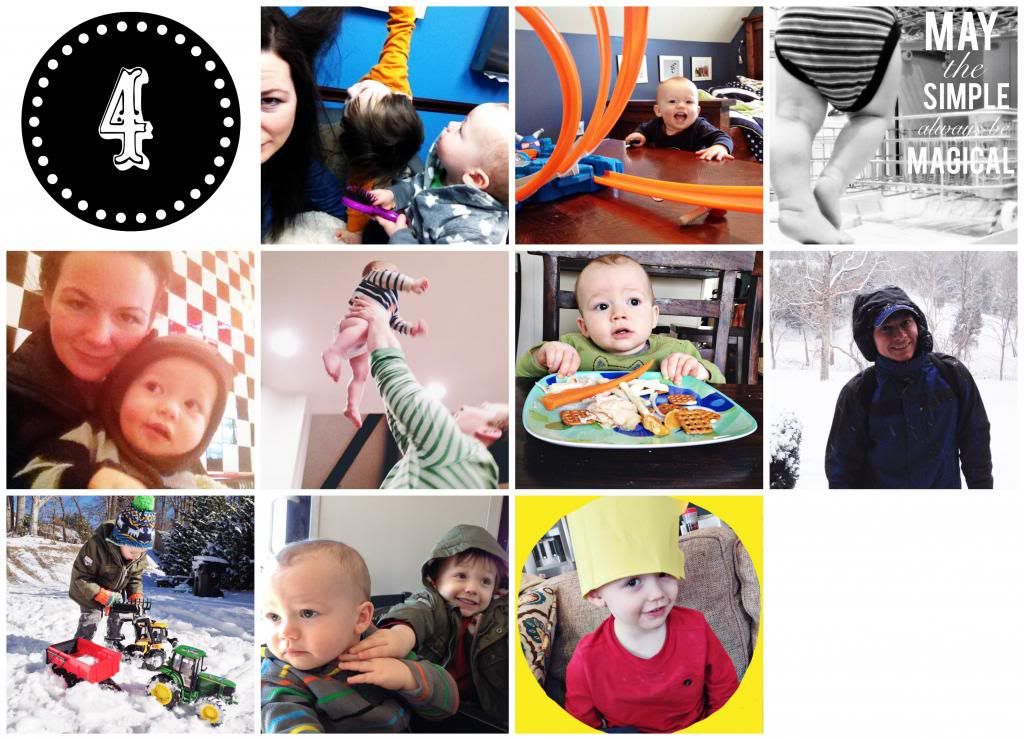 I hope this encourages you to capture your everyday. While life might seem mundane, I bet you can find some special moments if you just look. Embrace them, blur and all!
A few housekeeping items:
- I've been giving myself grace in these parts lately as I tackle other checklists that have been living in the back of my mind far too long. But I'm promising that when I'm here to make it count.
- I've started a new link up on Facebook called Friday Favorites. Please join me and help get this thing off the ground. All you need to do is come link up your favorite post of the week. It can be yours or someone elses. I'll leave it pinned to the top of the page through the weekend and hopefully everyone can find some new reads and provide encouragement to the bloggers that have inspired us.
- While I'm here more sporadically than normal, you can find me daily on Instagram and of course on Facebook...