As an adult, I don't get very excited about Valentine's Day, but I do love putting together Ethan's valentines for his class. I think it brings back memories of being young and having all of those sweet little notes from friends. I have always loved mail. Always. I think Valentine's Day is a tiny celebration of that.
Anyways, I put together a few free printable options for you to use however you wish. I've included a scripture card that you could toss in a cellophane bag with something sweet, clip to the top of a paper bag or even just use on it's own. I've also included a couple of bag toppers and a tag that you could hole punch and tie onto your valentine treats.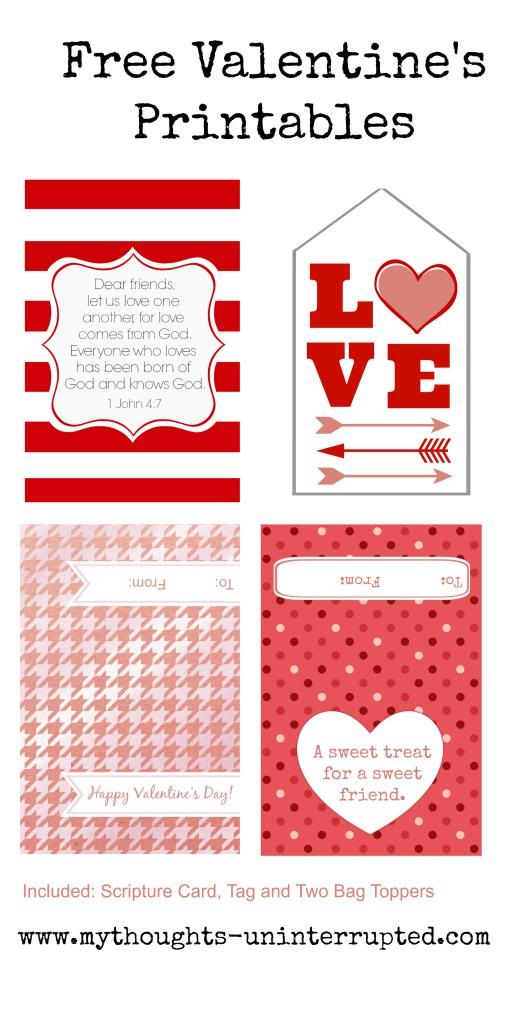 I hope that these are helpful to you. Please be sure to share with me how you use them. I'd love to know!
For one more free downloadable option click on over to Knoxville Mom's Blog to see what Ethan will be giving his classmates this year!
I like you will you "like" me too?