While I was uploading pictures yesterday I realized that I had only taken 114 pictures for the month of August. Sounds like a decent number, but normally I take around 3-4 hundred of Ethan each month and half of the ones I uploaded yesterday were of food, craft stuff, and the front of the house update.
I immediately grabbed my camera to snap some shots of him playing with his cars, but
I quickly discovered why I had stopped taking pictures.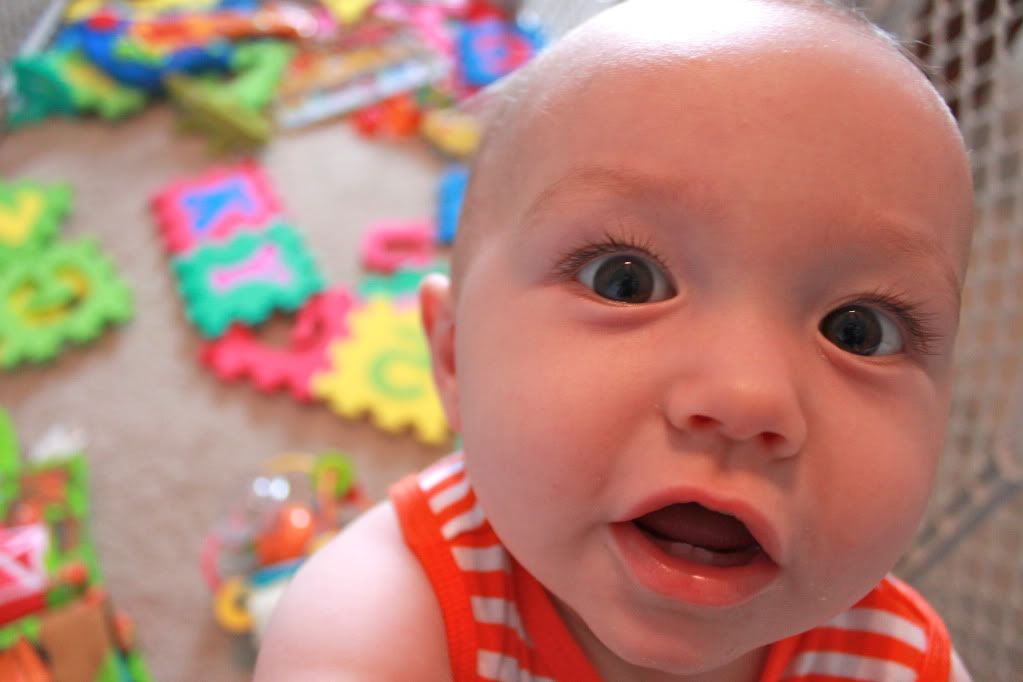 Ohhhh, camera!
Must.Touch.Lens!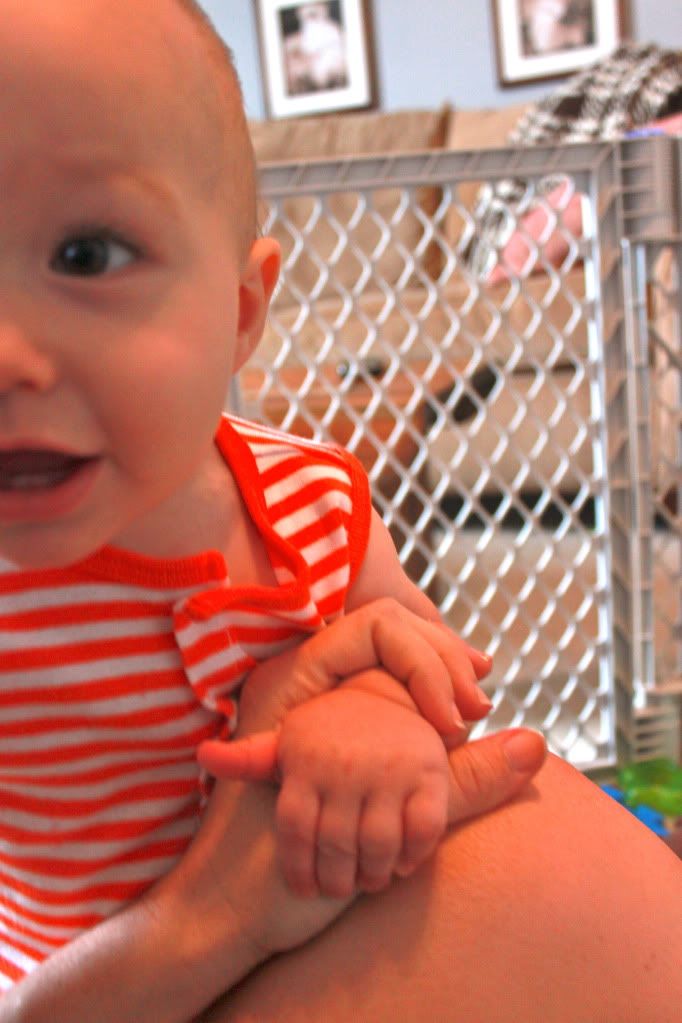 Cant.Resist.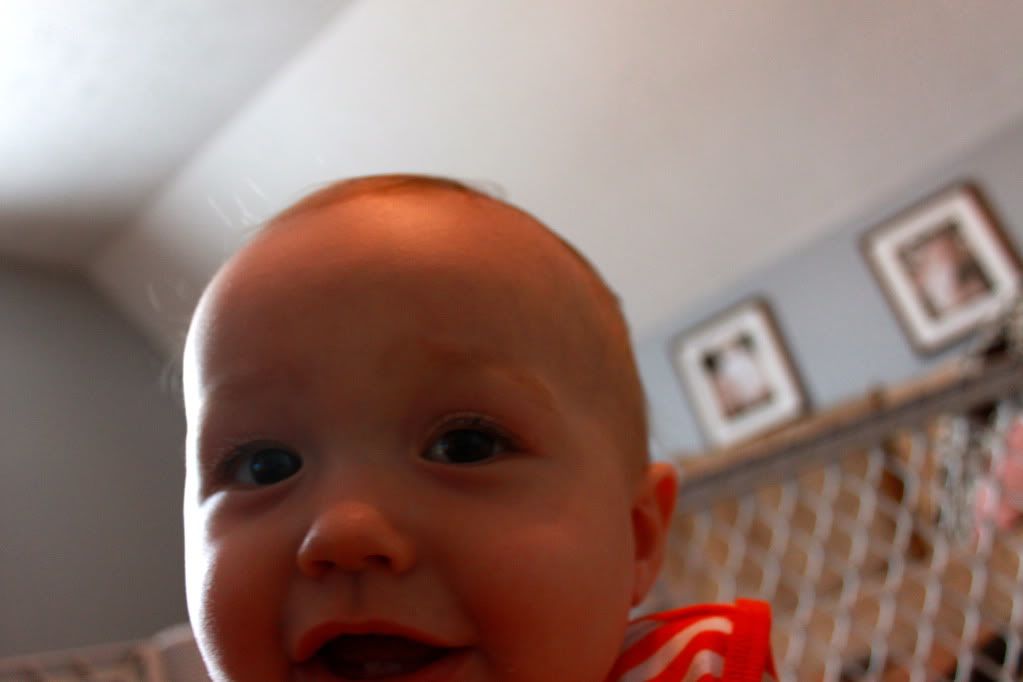 Arrrrggghhh!
It's a sad day when this photo is considered the success of the day.
At least you can see his new teeth.