As promised I'm back with one of the largest tabs in my Home Organization Notebook, the Housework tab. I've tried several different ways of doing the cleaning around here from doing all the cleaning on one day, to doing certain things on certain days, but the thing I've found to work the best is to have a structured general idea of what needs to be done if that makes sense. Let me explain...
My first printout is the daily do-it checklist. This tells me the things that have to get done every single day and the most effective order to do them in.
Morning Routine
-Swish & Swipe which means clean the toilet and counter top in the bathroom after I get ready for the day - this is a Fly Lady method (more on that later).
- Read Bible - I've challenged myself to read a chapter in Proverbs a day
- Make Bed
- Start Laundry
- Make bottles
- Unload dishwasher
Afternoon/Evening Routine
- Fold laundry
- Prep dinner
- Make dinner
- Clean kitchen
- Wash bottles
- Start dishwasher
- Ethan's Bath time
- Get in bed at a decent time! (I have issues with this one)
Next I have my weekly plan printout.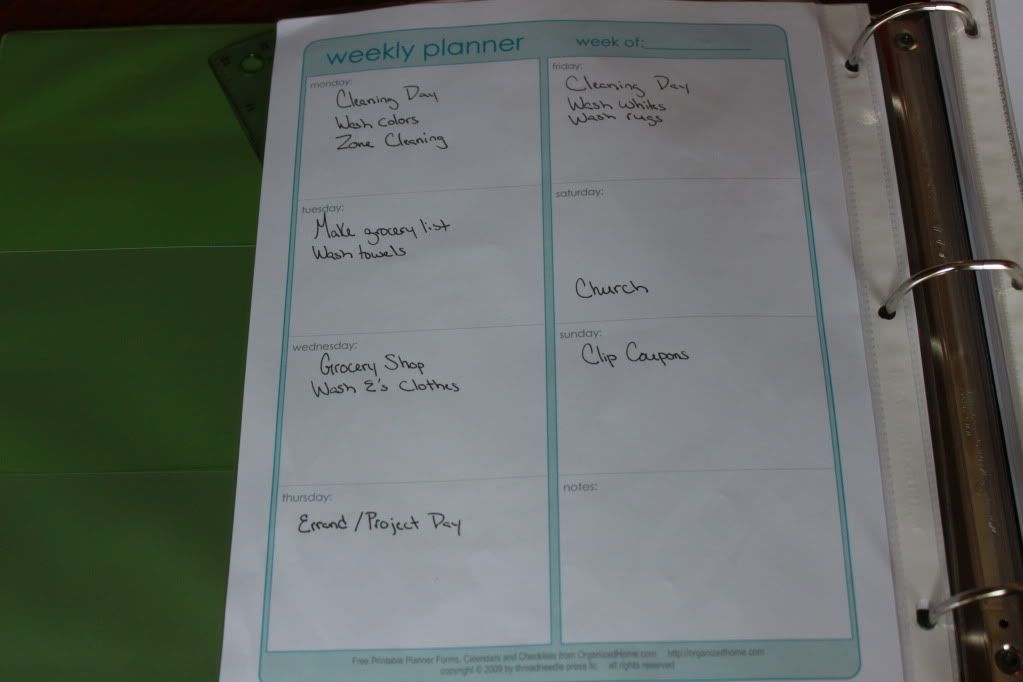 Monday
- Cleaning Day
- Zone Cleaning
- Wash colors
Tuesday
- Make grocery list
- Wash towels
Wednesday
- Grocery Shop
- Wash E's Clothes
Thursday
- Errand Day
- Project Day
Friday
- Cleaning Day
- Wash Whites
- Wash Rugs
Saturday
- Church
Sunday
- Clip coupons
I used to try and get very detailed with myself, for example, I'd tell myself when to vacuum along with what time of the day I should do it. It just didn't work. I always felt like I was failing. I need flexibility. I'm not a robot and I accomplish the most when I'm doing what I want to do. Say I really have a big project on my mind on Monday...well I simply focus on what I want to do and then switch the cleaning around to another day. Done. No failing.
Okay the next up are my zone cleaning plans. I printed the Fly Lady's Detailed cleaning lists for every room of the house (aka zones).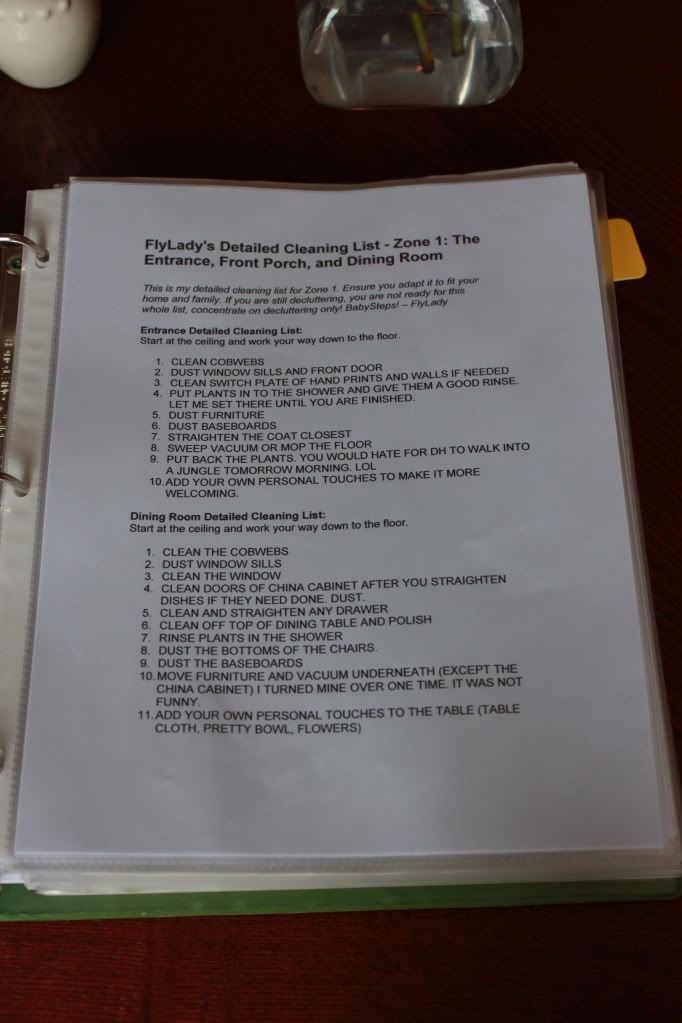 She used to send me an email every day of just one thing to do in whichever zone we were currently in for that week. I found I liked to do it all in one day instead of spreading it out so I've reorganized it to my liking by using monthly plans. Essentially I repeat everything twice a year and managed to not have to do any zone cleaning in November and December which are obviously very busy months.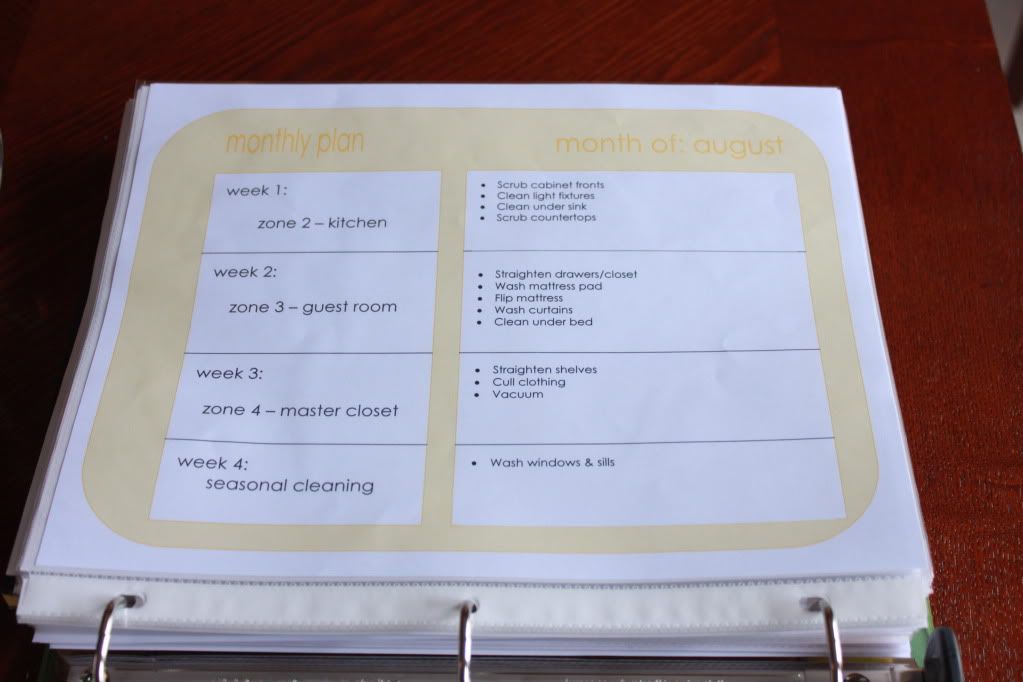 The beauty of zone cleaning is that I won't have to do any MAJOR cleaning in January like I normally do. Zone cleaning wipes out the need for spring cleaning by doing a little bit at a time throughout the year. I'm a fan!
I hope this all made sense and will help at least one of you :) Check out Fly Lady. I think she will help you figure out what works for you if you are struggling in this area. If you have your housework all figured out...what works for you? I'm always open to ideas!
Come back on Monday for my Meal Planning section.
Please take a second and hit the "Like" button...