Last week my husband and I finally bit the bullet and made a car upgrade. It was time seeing as how I drove a small 4 door and he was still driving his very first car which was a 2-door that was impossible to get a baby seat in comfortably, not to mention that the AC seldom worked.
It was time. Beyond time.
Now I am driving a very grown up feeling SUV and he has a very economical 4 door with plenty of AC! Yay.
After I drug out all the stuff the I had stashed in my car over the past 6 years, I decided it was time for some organization with the new one. No more messy glove compartment where I had kept almost every single proof of insurance and no more messy console where I could never find Tylenol when I really needed it.
After a little Pinterest inspiration I ended up with the perfect solutions...
A clip board to hold the current proof of insurance and registration.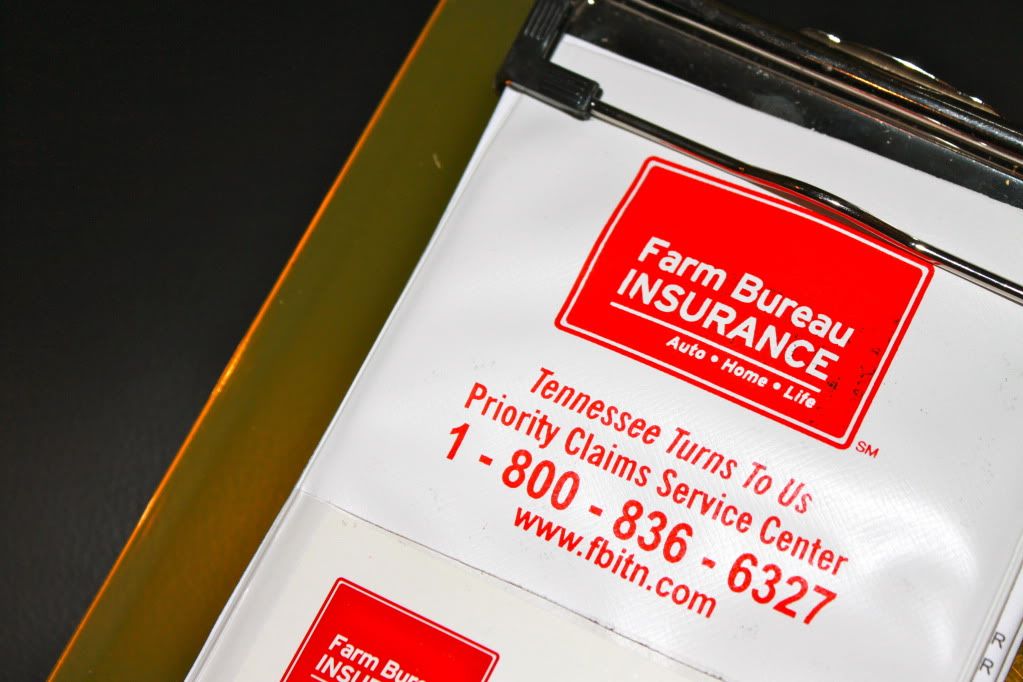 I also included a checklist to remind me what to do in case of an accident.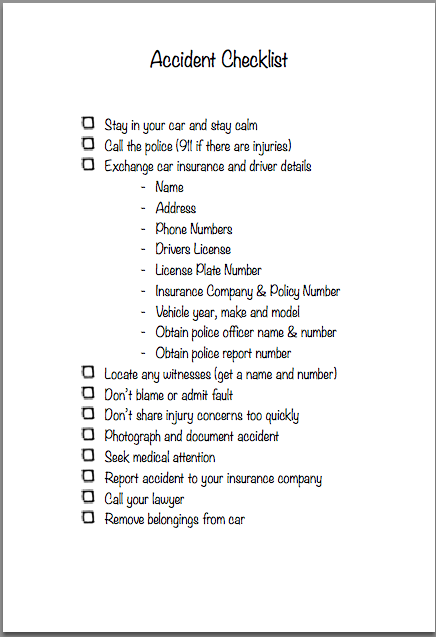 Compiled from here and here. Email me for a PDF copy.
I bought a pencil box at Wal-Mart for a dime to hold random items like bandaids, a flashlight, hair ties, bobby pins, lotion and Tylenol.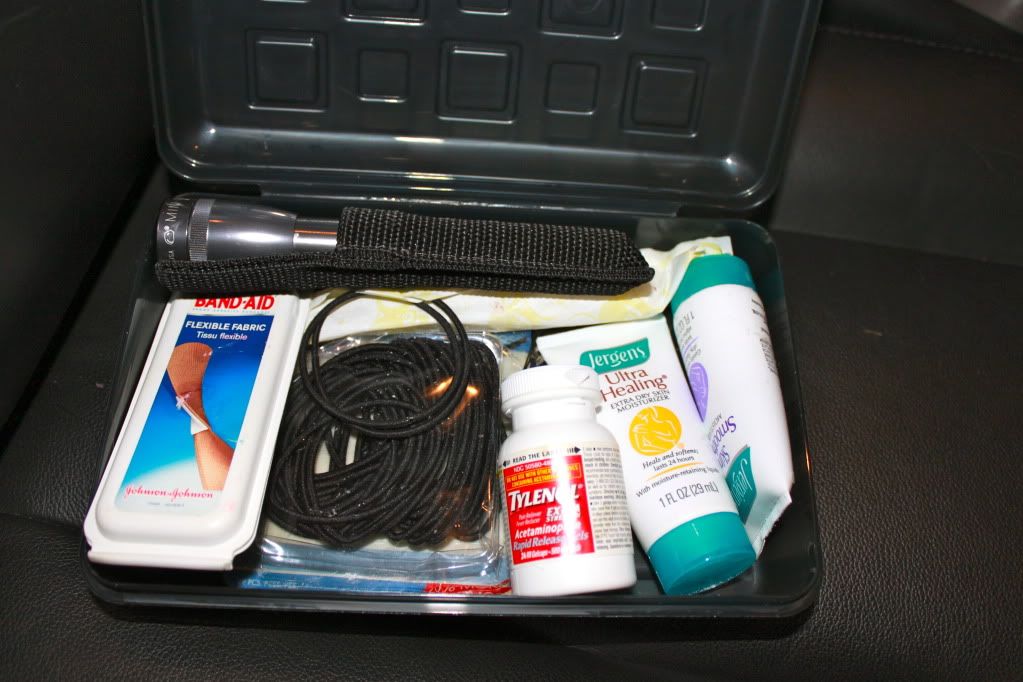 My console houses a wallet with cash for emergencies, a larger bottle of lotion, Bath and Body Works Spray, and hand sanitizer.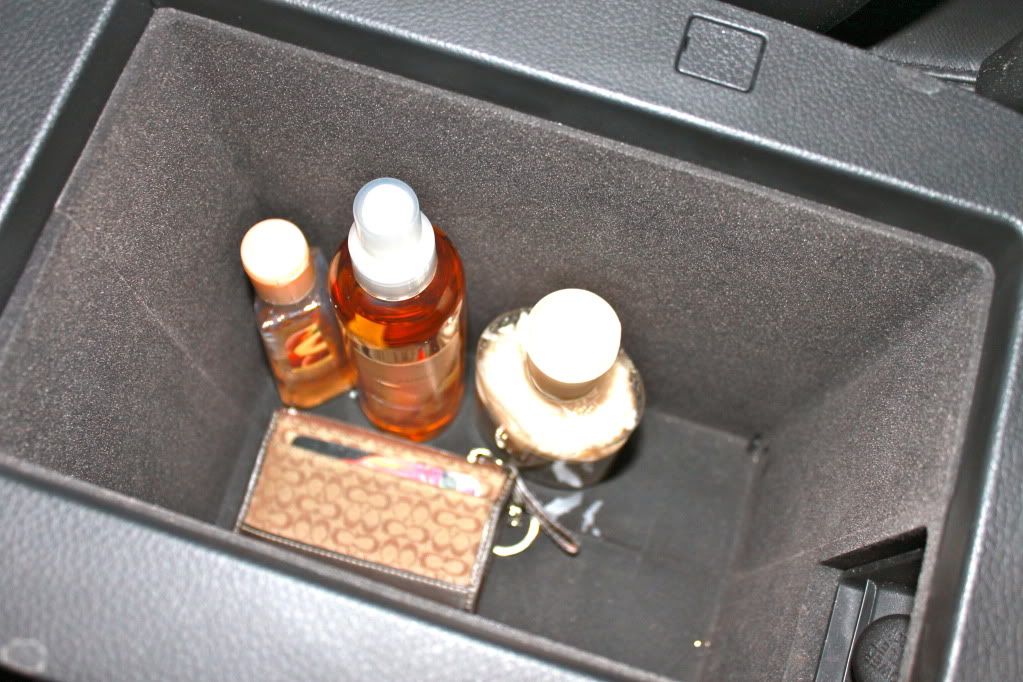 Things could get seriously lost in this deep hole!
I'm still trying to come up with an idea for trunk organization. I need something to contain my reusable grocery bags, shopping cart cover and emergency baby supplies like wipes, diapers and paper towels.
How do you keep your car organized?