This blog has been getting a little "whomp, whomp" lately and the loss of a couple of subscribers has solidified that fact. It's time to spice it up a little bit before I lose the rest of you! It's not always easy to pop back into rainbows and butterflies so we are going to do this simple and well, random.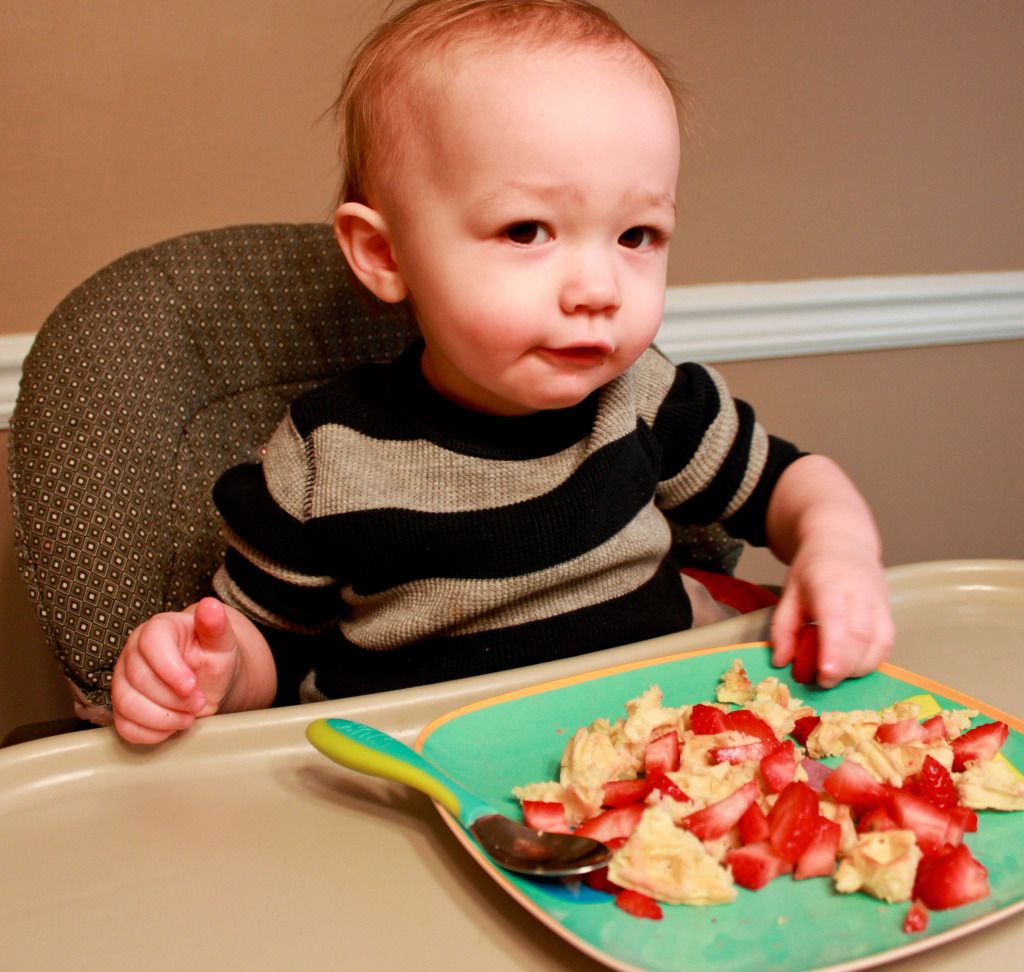 See the cute kid you guys are really all here to see is still around and I actually got out my camera today! Hello!
I cut caffeine cold turkey this month (hence some of the "whomp, whomp" around here). Does anyone remember the SNL Debbie Downer skit around here or are my "whomp, whomps" falling on deaf ears? Did you know caffeine was my life source? Yep, I probably racked up more calories and energy from caffeinated products than food since Ethan has been mobile. Main reason is who has freakin time to sit down and eat? And if I do find the time I usually have a dog and a baby both trying to eat off my plate and I just give up. So I've been trying to find other ways to get up and go, like washing my face in the mornings.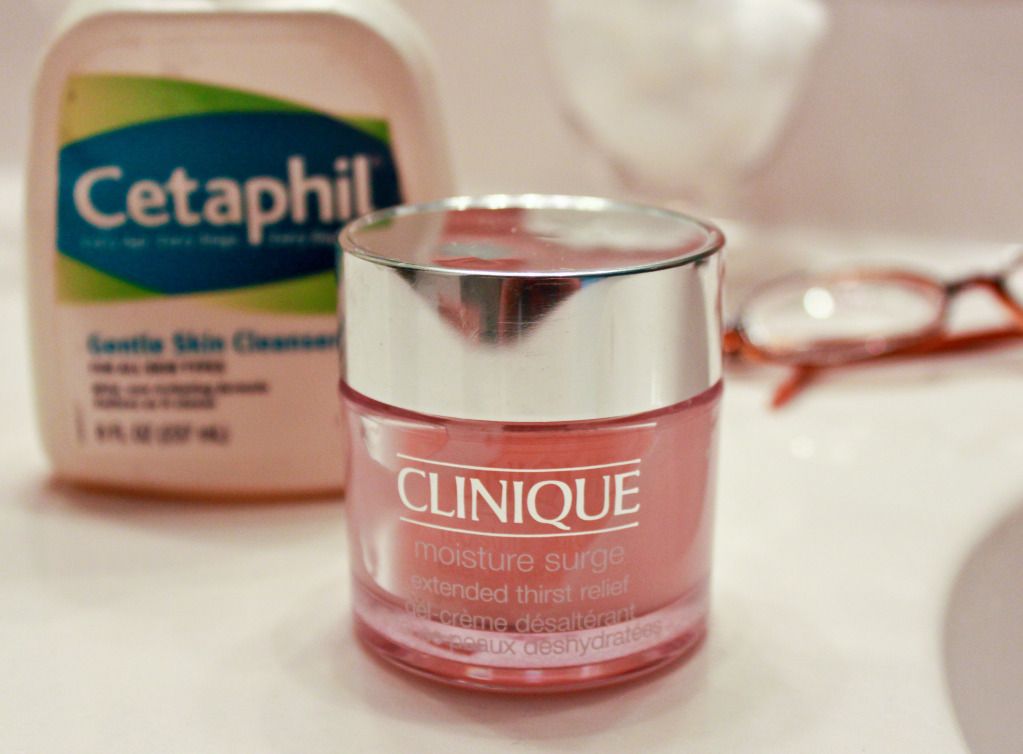 Because you were dying to know what I used on my face....admit it.
Sometimes it's the little things that help you get on track. Getting back to basics. That's what I'm going to concentrate on for now. I'm starting with making the bed. Isn't it funny how that just makes the whole room feel better?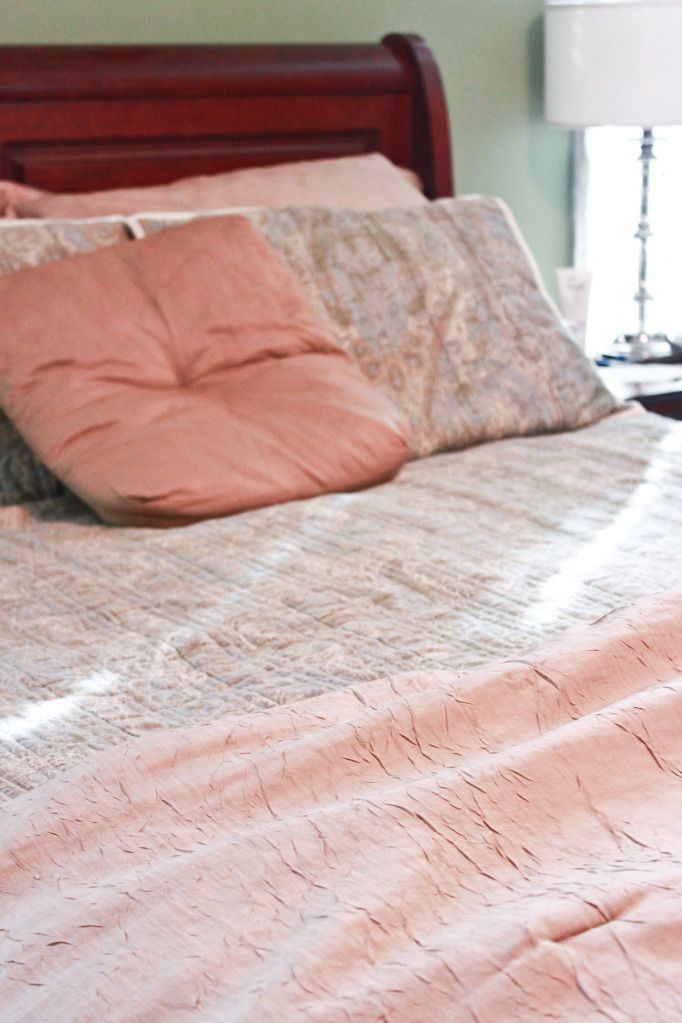 We won't talk about the fact that every single sheet I own is piled in the corner of my bedroom right now. Somehow me organizing always makes everything else a bigger wreck in the meantime. Anyone else notice this? It will be okay though I'm one basket, an ironing board cover, and a few labels away from being done with the laundry room and then it looks like I might be moving on to our bedroom. January is my husband's least favorite time of the year, thankfully Ethan doesn't seem to mind.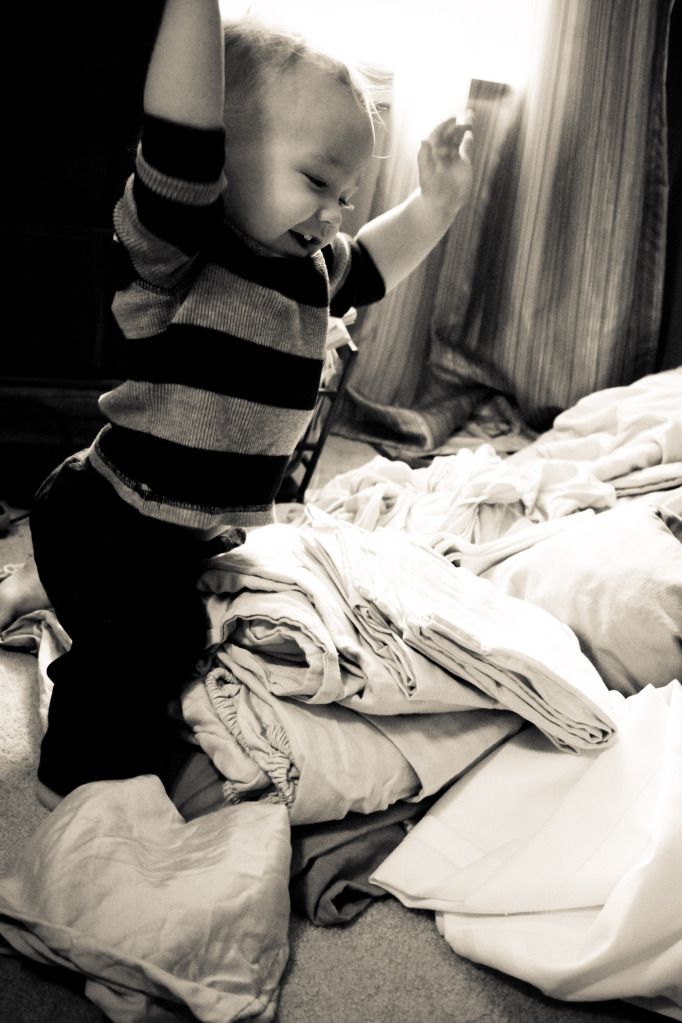 Jumping into a pile of bedsheets is where it's at...who need leaves?
Speaking of routines (we were talking about routines somewhere right?) I've decided it's time for Ethan to get a new one too. Routine used to mean eat, play, change a diaper and sleep. I've discovered he's getting bored though so I've thrown caution to the wind and switched him to one nap a day as of yesterday which opens up a whole hell of a lot more time for us to "do things". I haven't quite figured out what those things are just yet, but I do know that they mean I've got to get up earlier in the morning. Long gone are afternoon romps around Target. It's time to get a morning routine going and my options are limited around here, but we both need to start getting out of the house.
Alright, that's about all the sass and cuteness I can muster today. Hope you have a great one! I've got a toddler to chase.