I'm not exactly sure how you do things in your neck of the woods, but when it comes to sledding this year, we are doing things...well...a little differently.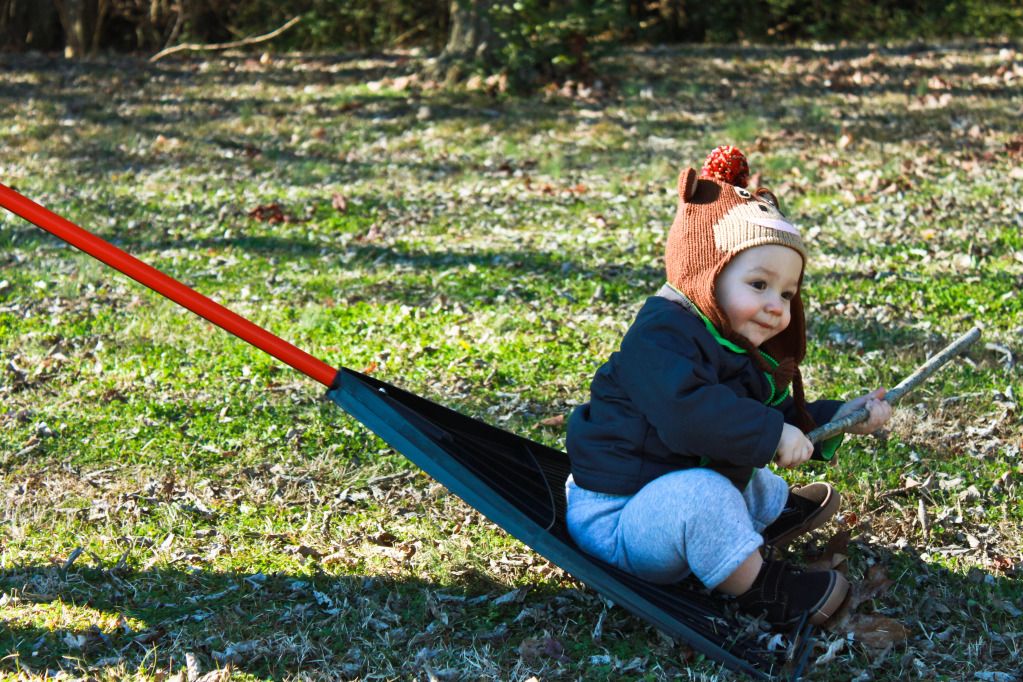 What? You don't rake sled?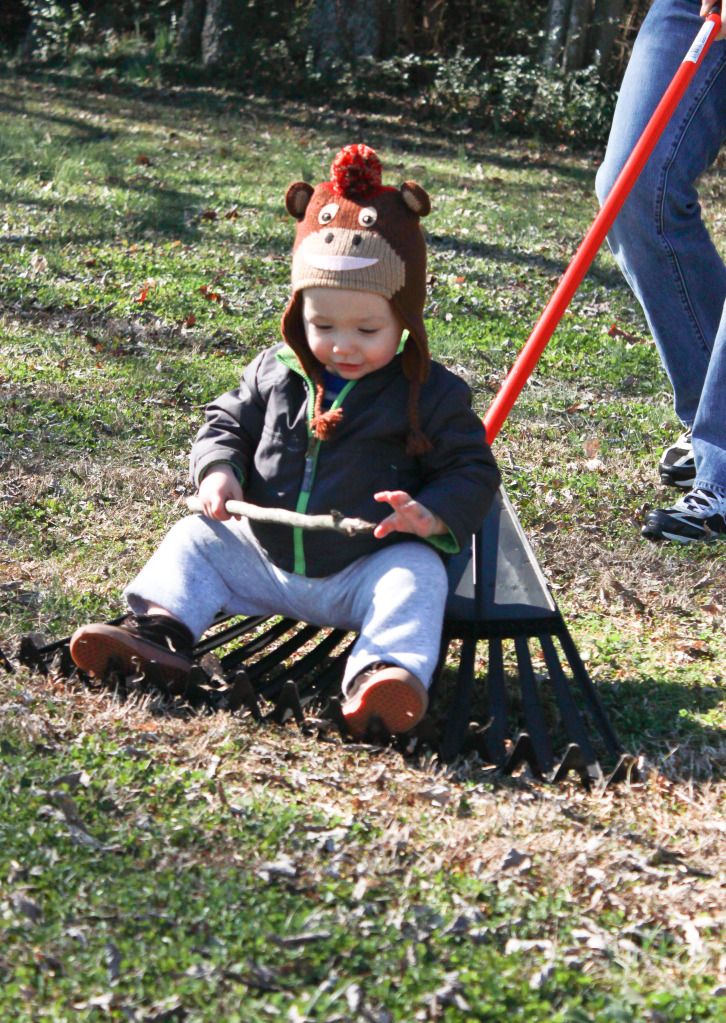 Yesterday we headed over to my dad's to hang out for a little while. To be honest, we just wanted to escape the house. It had been dark and dreary around here all last week and even though it was still frigid outside we were determined to get out in the sunshine. It's amazing what a little vitamin D will do for your mood.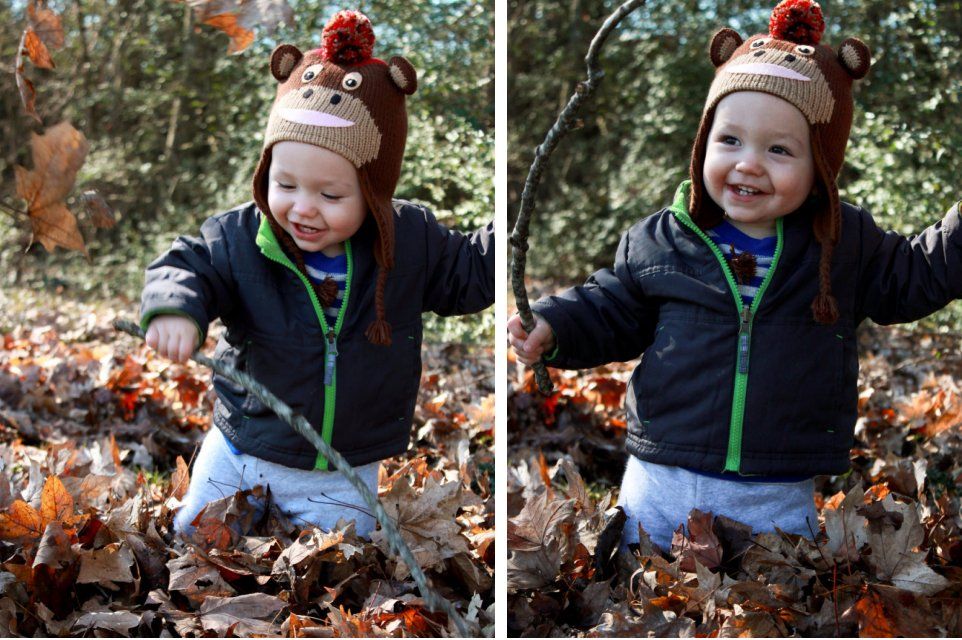 I can't wait for spring weather to start creeping in! There's nothing that makes my little boy happier than to be outside and I can't say I blame him. If these buttercups are any indication, then maybe, just maybe, we won't have to wait too much longer!