This weekend was one of those perfect family weekends. It was a semi break from our long string of things to do that have been scheduled for the past month and that will continue on for the next two months. Fall is always like that isn't it? Busy as can be.
Our only task this weekend was to head over to my MIL's fall festival. She was so excited to show off E to all her church friends and I have to say that he was more than adorable in his Halloween costume! He was the hit of the festival for sure.
Costume Sneak Peak! Can you tell what he is?
Ethan's Grandpa kept him busy walking him (hand in hand) around the place. Seriously it was the most he had ever "walked", I was so surprised his legs didn't give out. He had taken 10 steps by himself on Friday, but after all that "walking" at the Festival he decided it would be fun to walk by himself a little more frequently here at home. I'm still not pegging him as a walker yet since it's not habitual, but it's coming. As soon as I can get it on video, I'll be sure to share.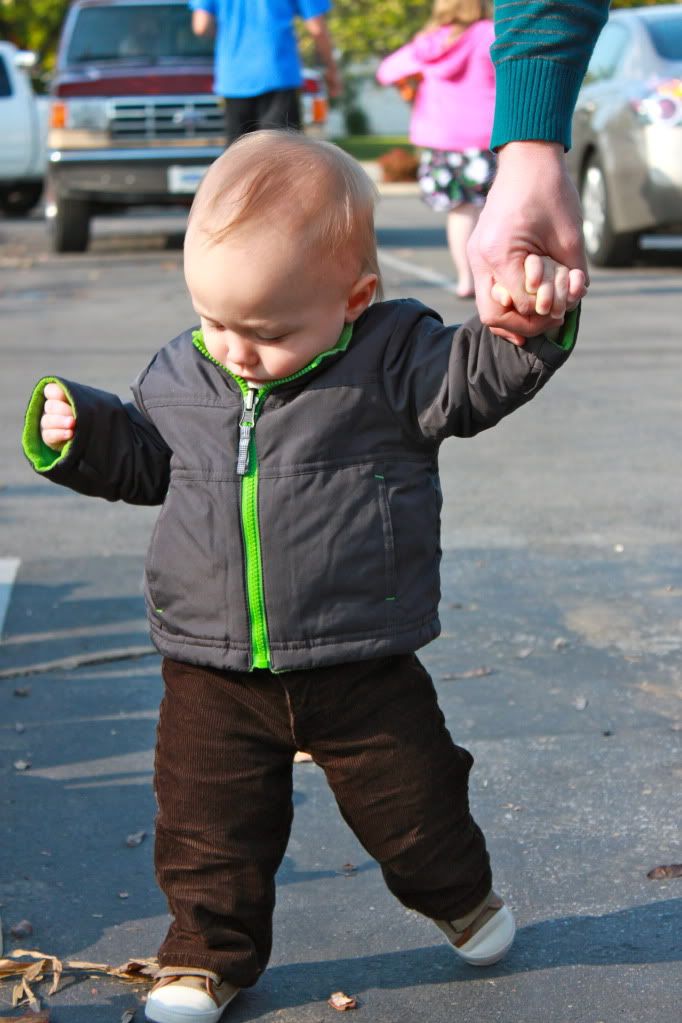 We ended our weekend with making pancakes, picking out pumpkins (which at this point will probably remain uncarved, boo!), Halloween decor and helping daddy clean out his car. Ethan had so much fun playing at the steering wheel of daddy's car. We jammed out to classic rock and when I say jam I really mean it. Apparently 42 is the appropriate volume level for a one year old. Mama preferred 21 but was corrected every time...the volume level battle has already begun. We played with all the switches in the car until daddy got squirted in the face with the washer fluid and we were kicked out. Lame daddy, lame!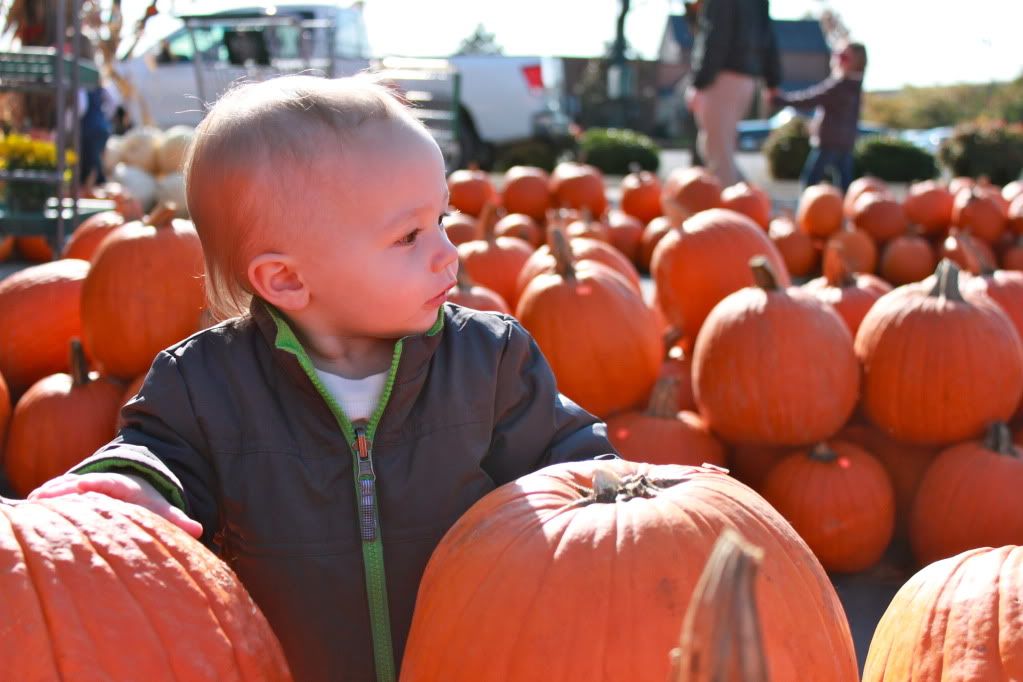 Today I'm getting the house ready for Halloween (yes, the day of) and getting food ready for tonight. I hope you all have a fabulous Halloween. I can't wait to see everyone's costumes!