Remember our little apple picking excursion? Well, when I was wondering exactly what to do with those apples a couple of you suggested applesauce. I thought that was a grand idea and seeing as how I had never made it before I figured I should give it a try! This is another recipe of my own that I combined from several sites. It tastes like baked spiced apples and is divine!
I started with about a pound and a half of apples.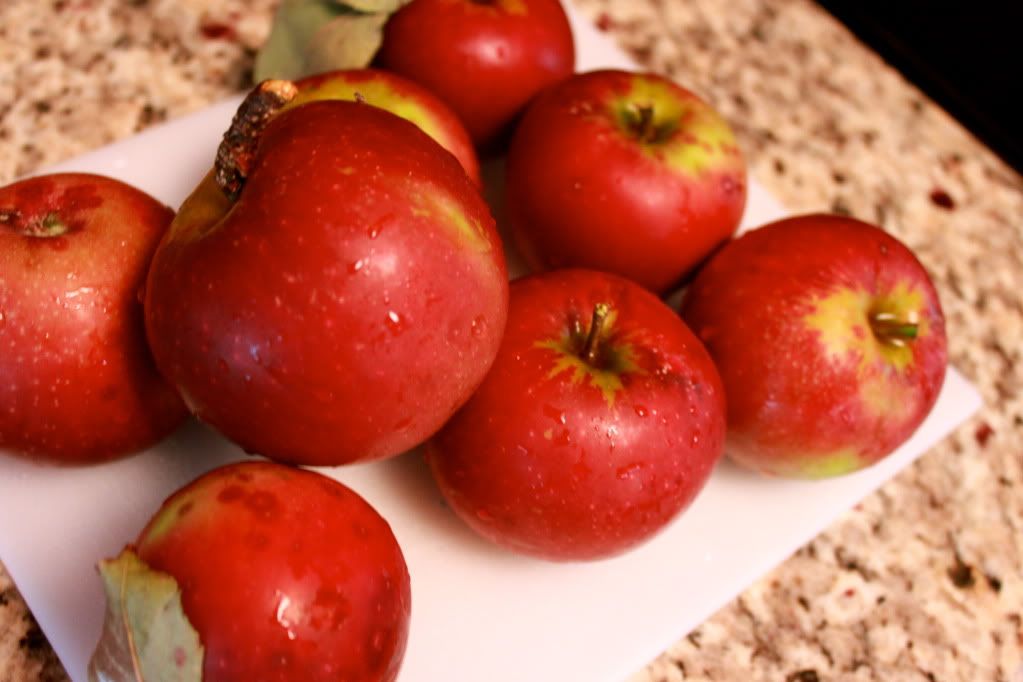 Now you need to peel, core, chop, and throw them in a pan. Do you have one of these little corer things? It's amazing....get one! You do have to use a little force though!

Here's where a lot of you are going to turn your nose up. I put 1/2 cup of sugar in this. Yep. Sue me. My kid eats sugar from time to time. *Gasp! The horror*
1/4 cup of dark brown sugar (light brown would be fine, dark was just what I had on hand).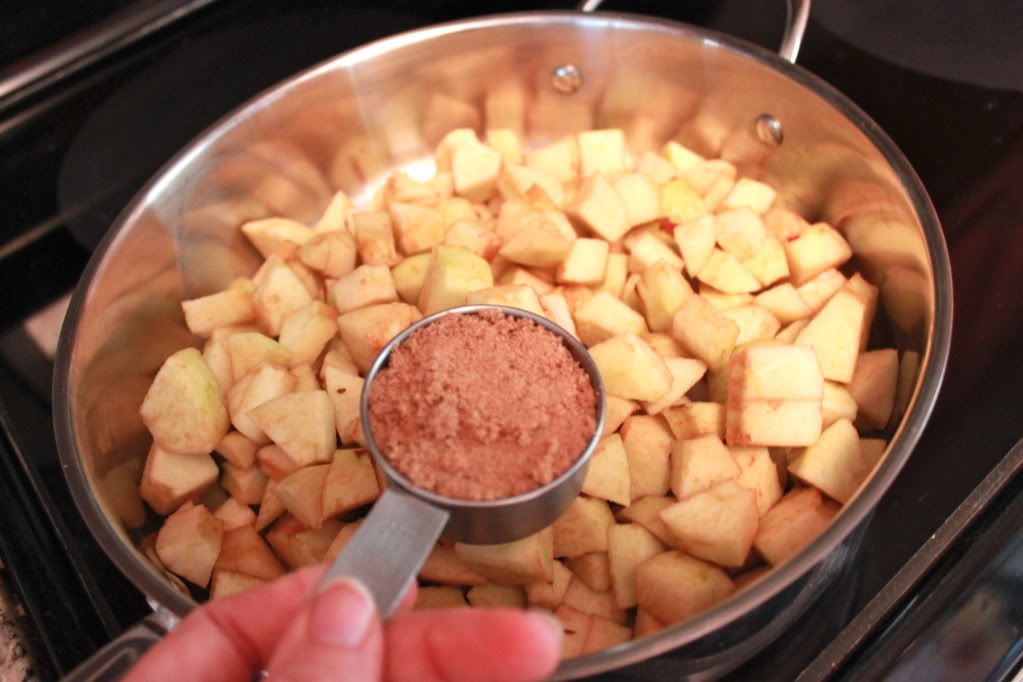 Feel free to eliminate the sugar if you just can't stand it. I was unfamiliar with this particular kind of apple (Arkansas Black) so I felt like I'd play it safe and sweeten it up because no one likes sour applesauce.
1/4 cup of granulated sugar...
Ok, now that we are past that...
Stir that up and add in the 2 strips of lemon rind (just use your veggie peeler) and the juice of 2 lemon wedges or 1/2 a lemon.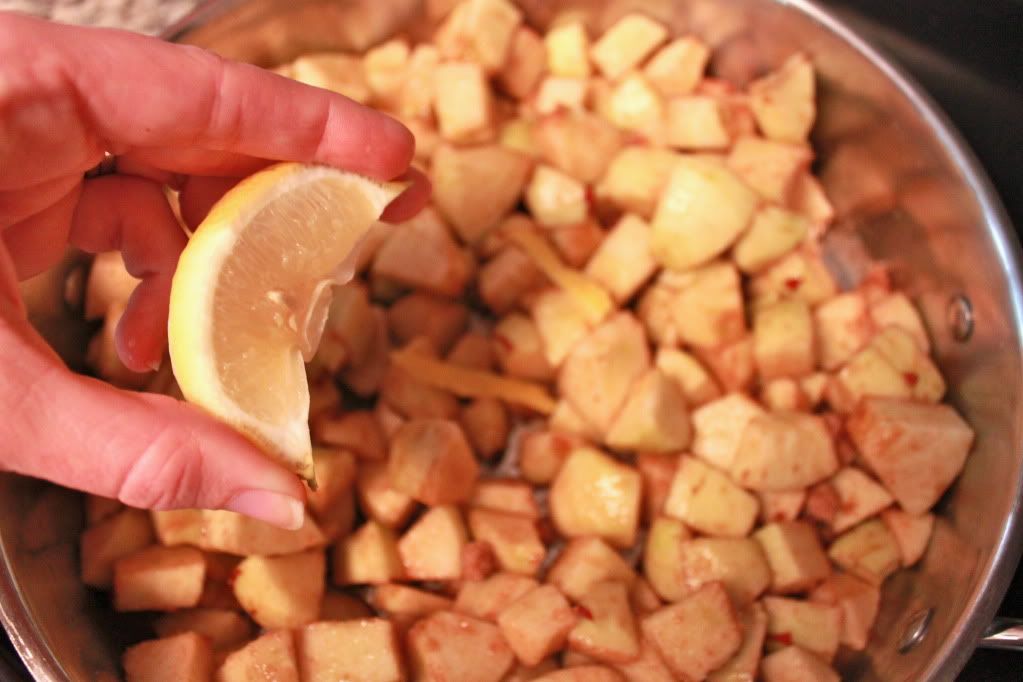 Now add in a teaspoon of ground cinnamon...
Add about an inch of water, bring to a boil, cover and reduce to a simmer. I put in a cup and a half. Next time I would reduce this drastically as it just resulted in a longer cooking time.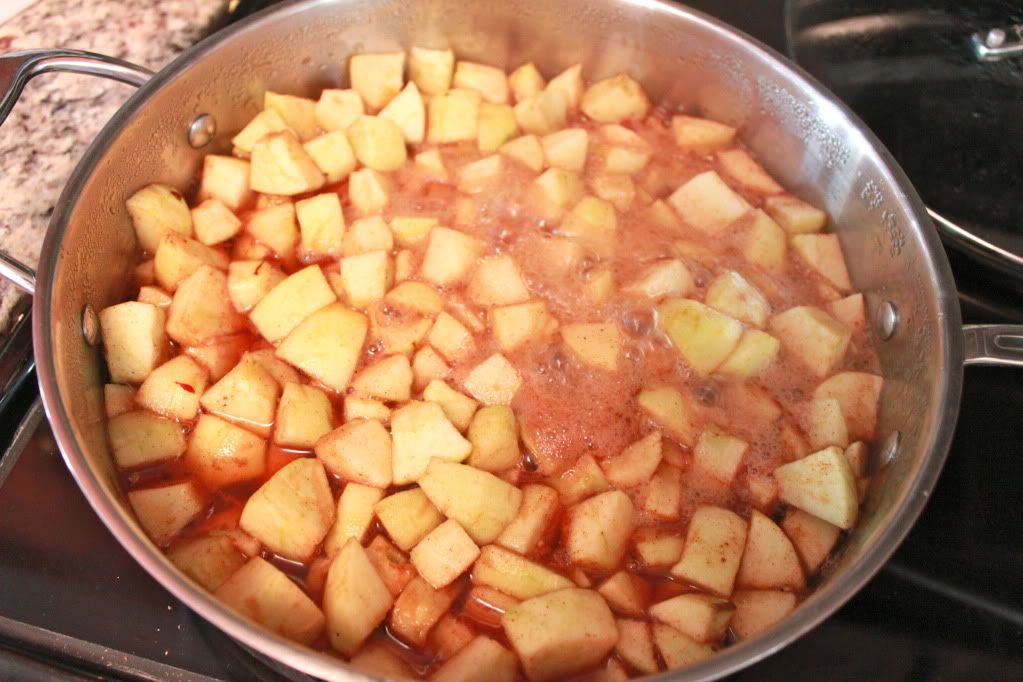 Ok, this took me about an hour, but if you reduce the water it will go much quicker. You know when they are done when the liquid has evaporated and the apples are a dark brown color.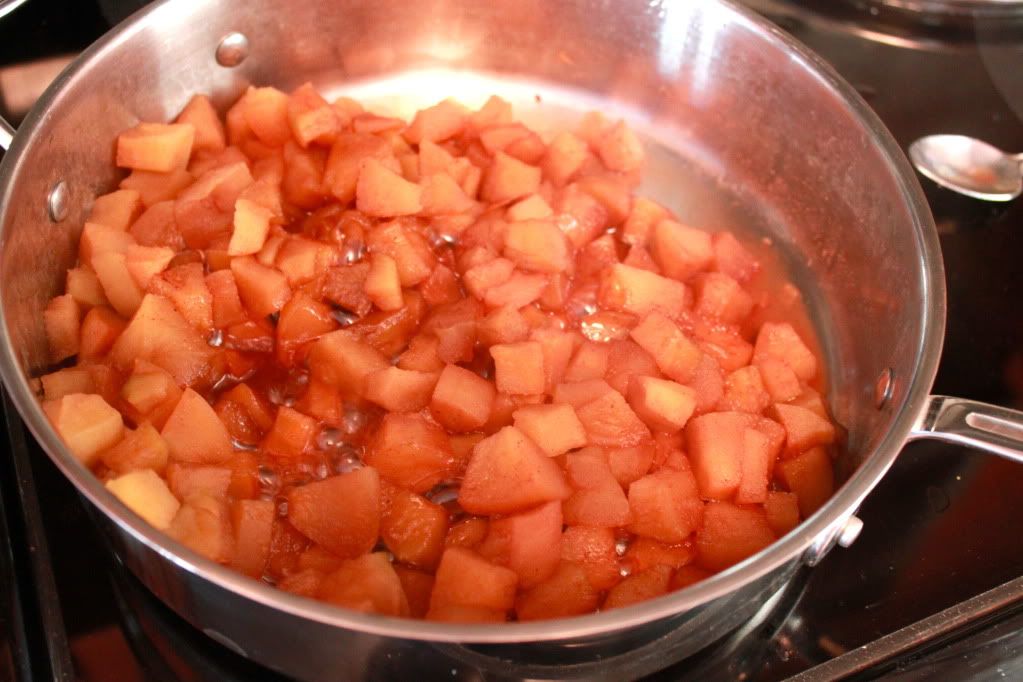 Mash them with a potato masher or a fork, toss them in a jar and you are ready to eat! Applesauce freezes well so if you have a bunch of apples you can do this all at once. I like my applesauce on the chunky side, but if you prefer a smoother texture feel free to put it in the food processor.