Ethan and I wanted to thank you all for the birthday wishes yesterday! A few of you have asked about how the balloon surprise turned out so I thought I would report.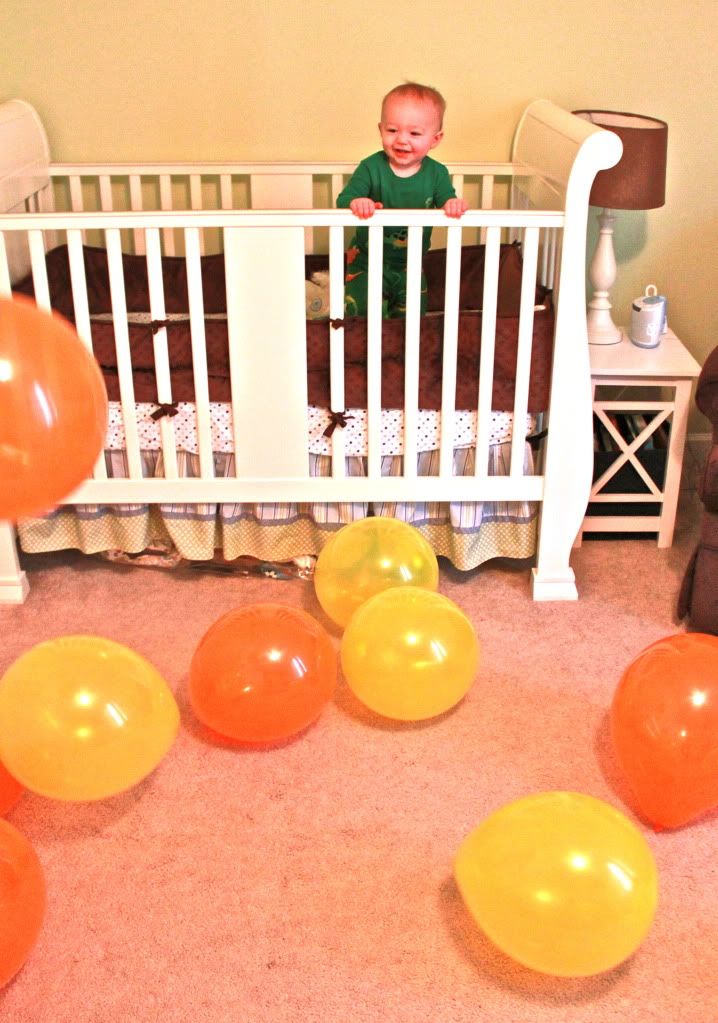 It was a huge success! We snuck into his room while he was sleeping the night before his birthday and scattered them all over the floor. The next morning we rushed up there when we here "uh! uh!" over the monitor. I'm sure he was pointing at them.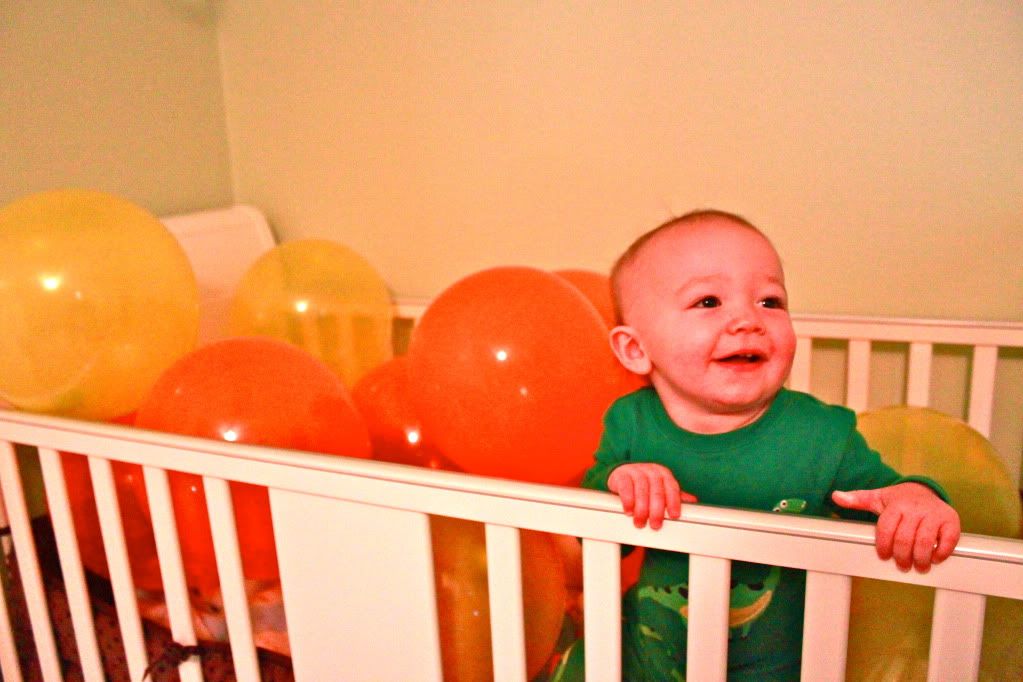 He was thrilled! We threw them all in the crib with him which he thought was funny. I could tell that he felt special which was absolutely the point. I can't take credit for this idea though. When I was younger, I always woke up to balloons and presents on my bed on my birthday thanks to my mom. I loved it and was excited to do it for Ethan.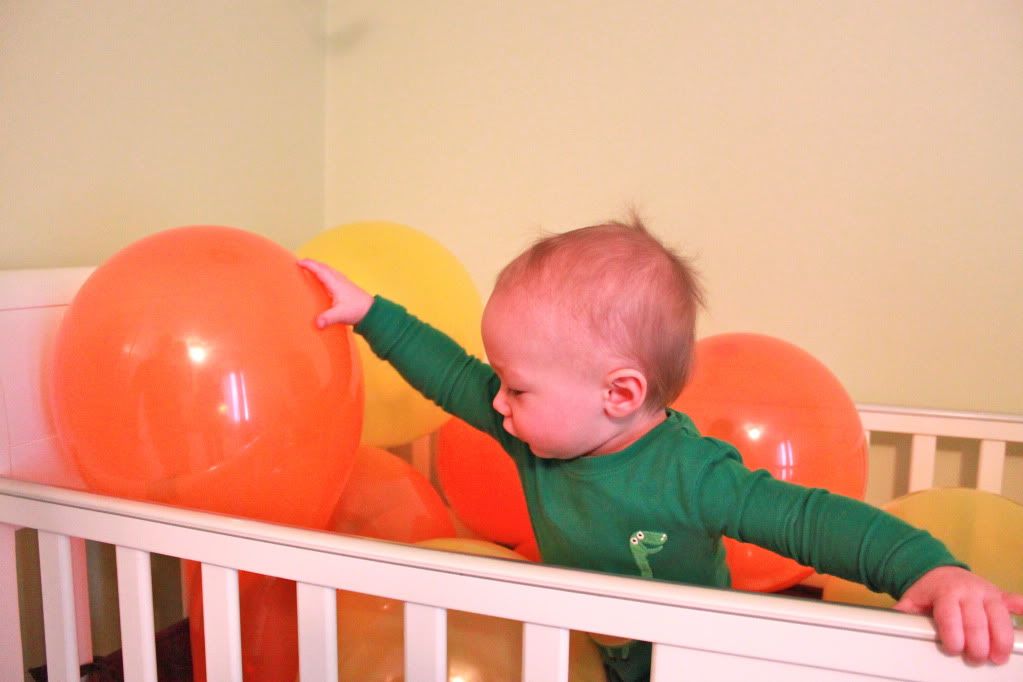 We opened a present after he got out of bed which was an experience all in itself. I definitely won't be pushing present opening on his party day! I'm going to leave it up to him. It's a super slow process and takes a lot of encouragement haha.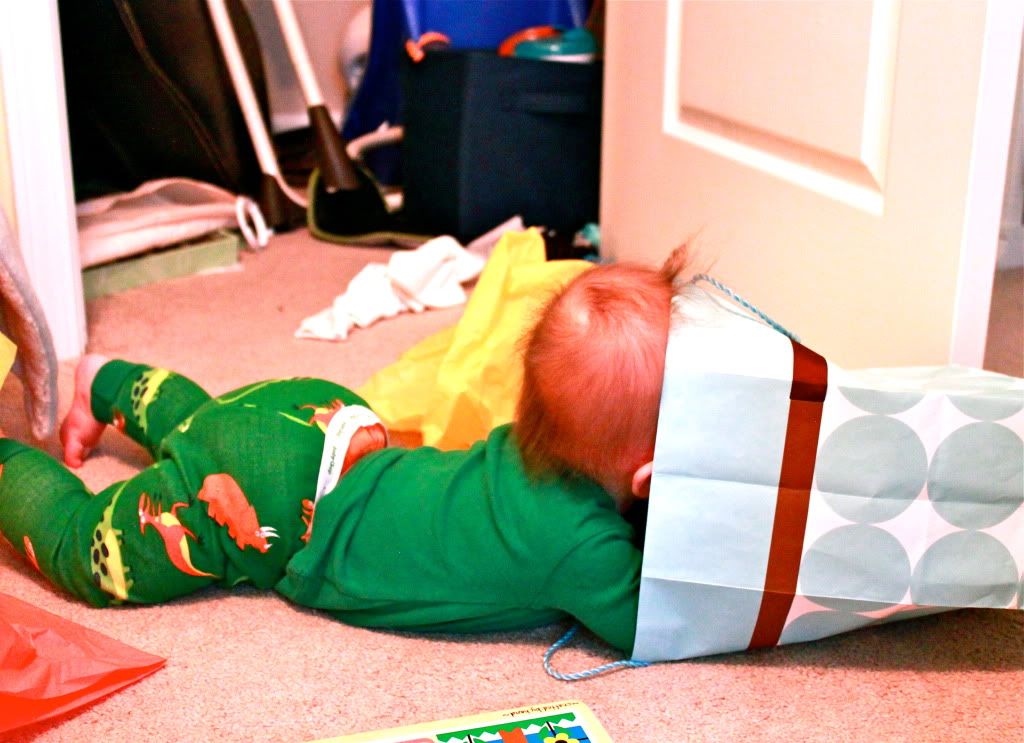 Please excuse the obviously disorganized closet behind him...that's where I stash all the crap he's grown out of. He constantly goes in his closet to play with it, hence the reason it's disorganized.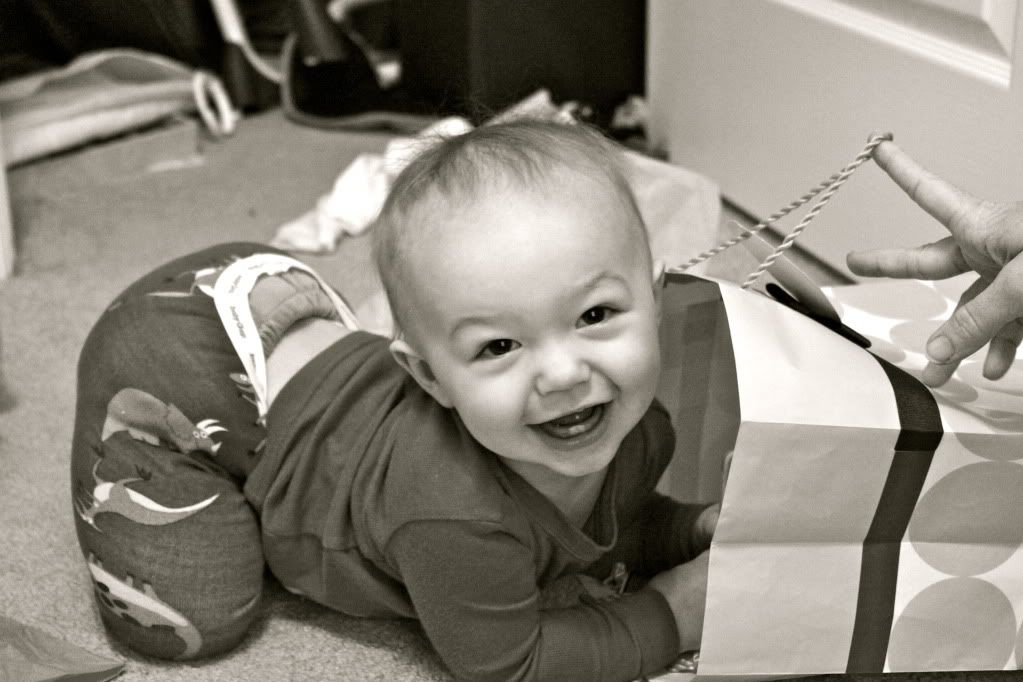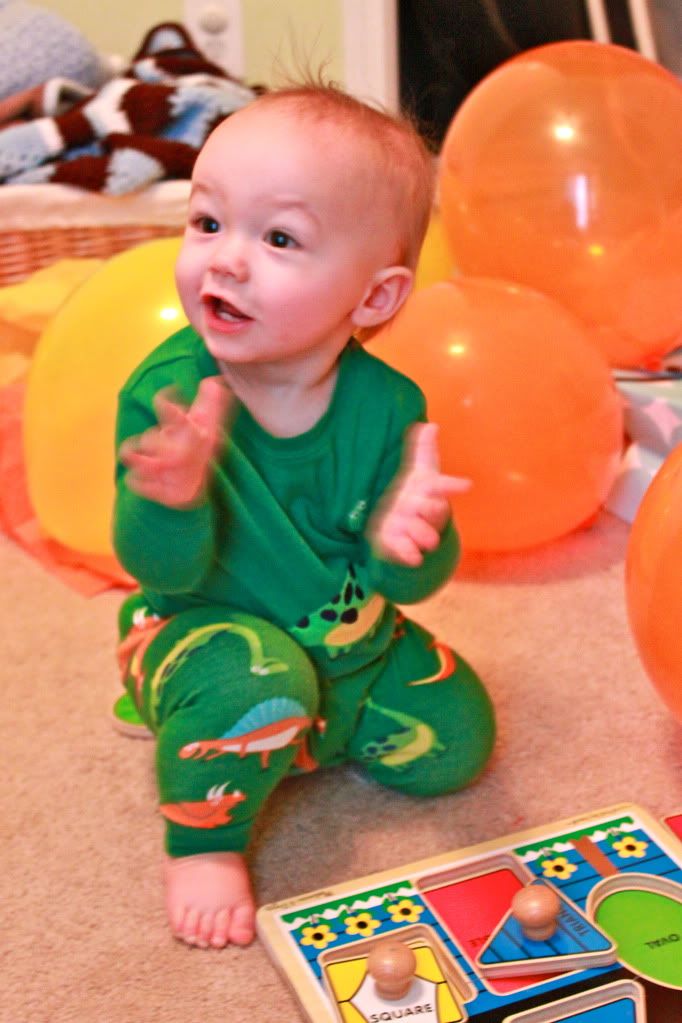 His Bebe and Aunt Chrissy stopped by later on that morning for a little bit more present opening. My mom tried to teach him some present opening etiquette by having him open his card first. Turns out the card was the hit of the day. In fact we had to put it in all three presents to even get him interested in opening them. Who knew?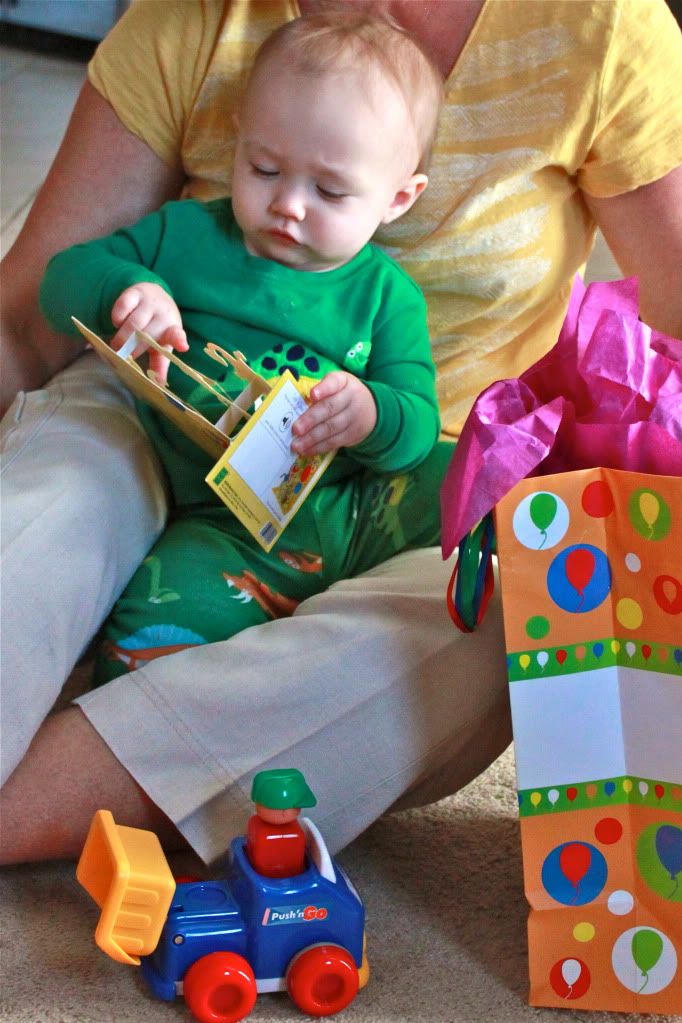 I was obviously knee deep in party planning yesterday, but I was determined to have a fun little outing for him. We decided to go get some pumpkins for the front porch and Ethan had so much fun looking at them all. I think we visited this place 3 times last year after he was just born and I'm pretty sure he slept through almost every trip.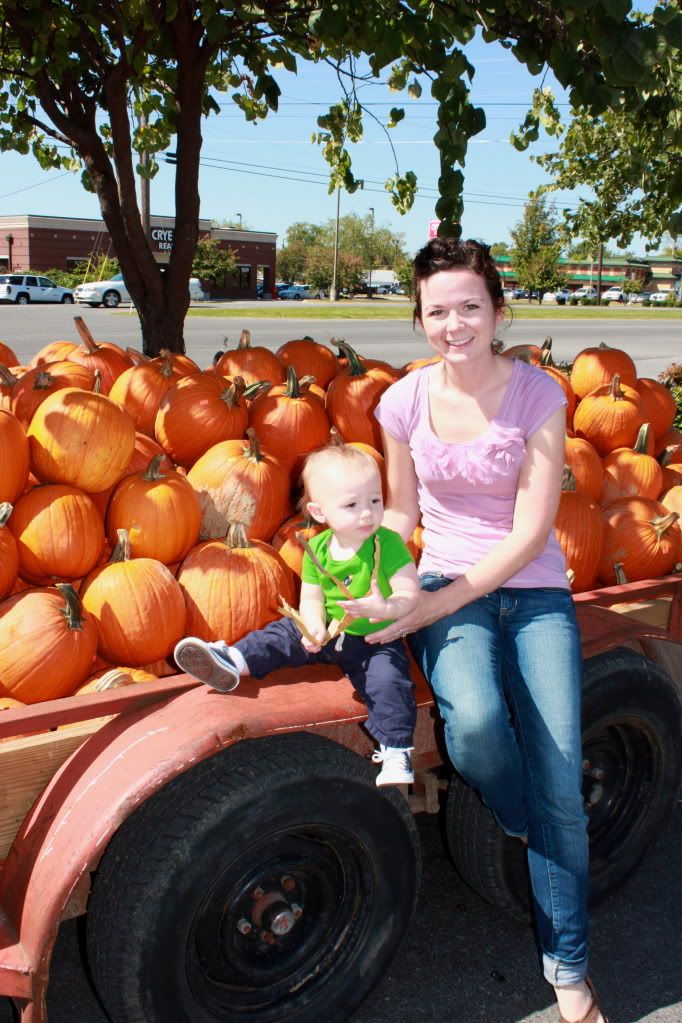 It was a very sweet day and Ethan was a very happy boy! I'm even more excited for his party on Sunday now. I think he is going to be thrilled! Let's just hope he starts feeling better. He started getting a temperature this morning. I'm hoping it's just due to teething though and not sickness. Fingers crossed!