The day after E's party, I knew I had to just get out of the house

(let's face it, I wanted to escape the massive mess left behind)

so I figured we might as well have some fall fun and go apple picking. It actually turns out that
apple picking is really more of a summer thing here in Tennessee and I had a pretty hard time finding anywhere that was still open, but I was determined.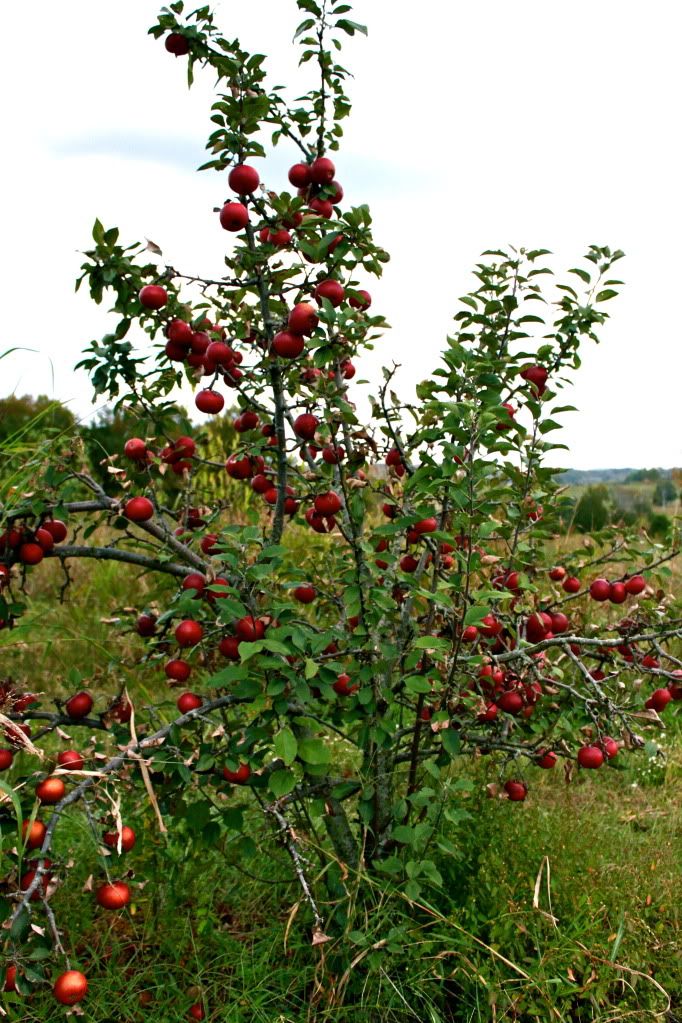 My house guests (Natalie and Nolan) and Ethan and I loaded up on the 45 minute trek to Pratt Farms in Lebanon, TN where we were greeted by a nice older gentleman who informed us where the apple trees were.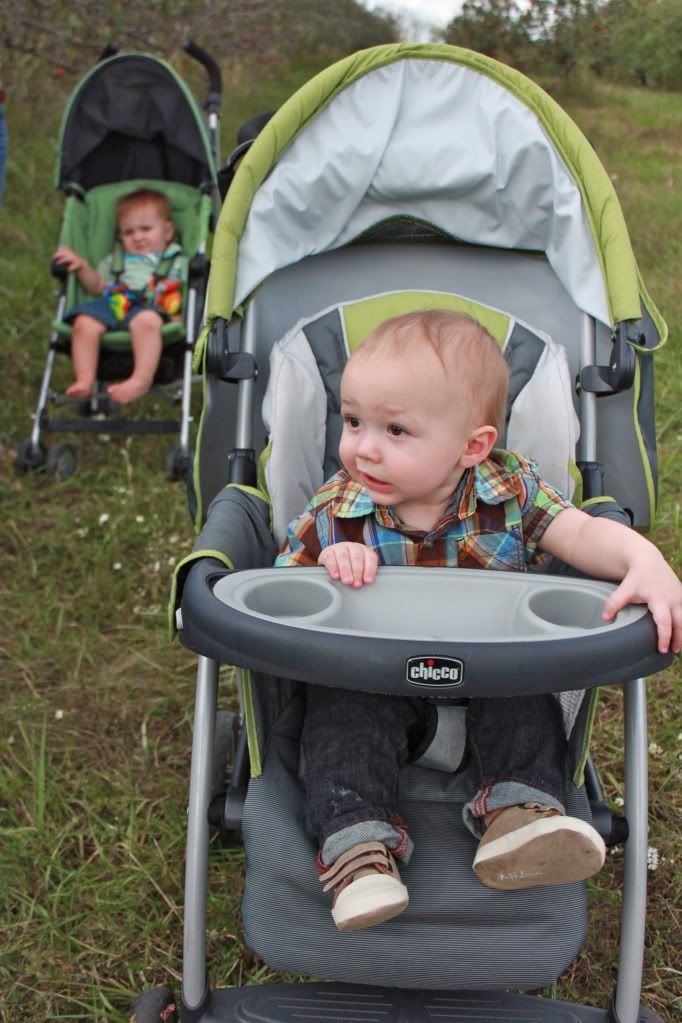 I'd come with zero plan as to what to do with the apples so I asked what these particular apples were good for and he shrugged and said well they are hard as rocks so I guess you could bake them? That's when I knew...this is going to be mostly just a photo opportunity!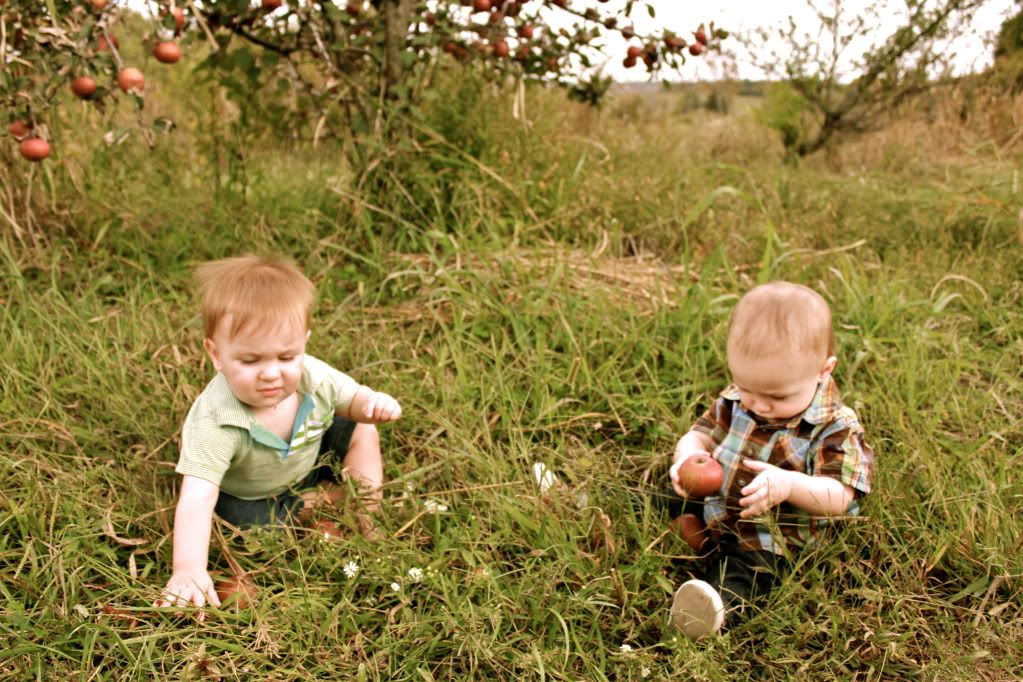 '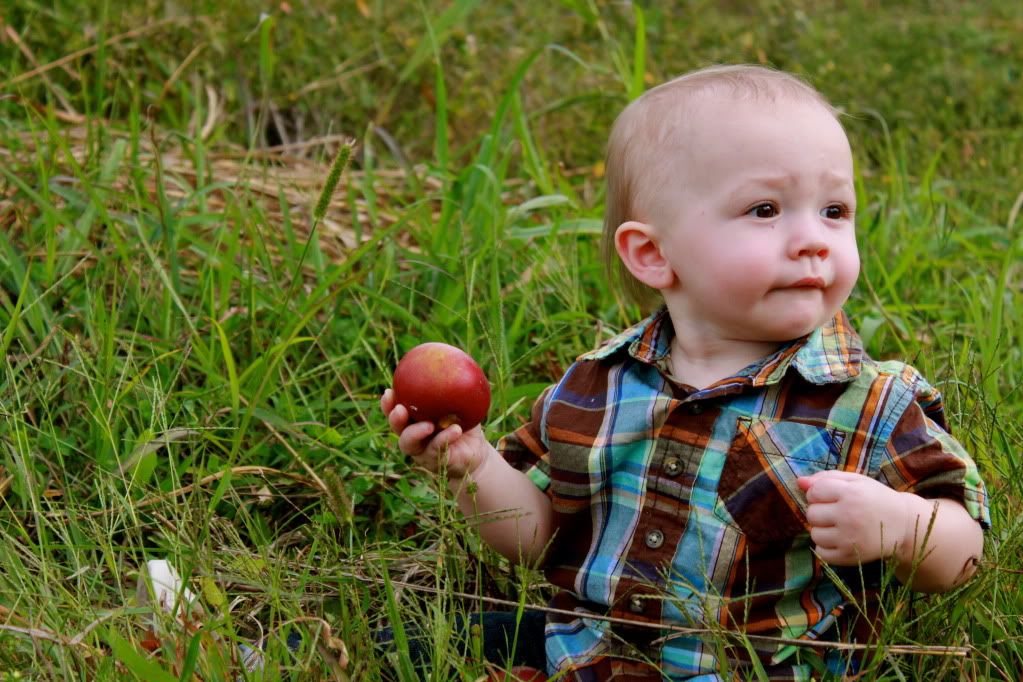 I'm still very determined to find out something to do with my pound and a half of apples. Surely they are good for something right? Next year I'll make sure we will go earlier in the year. In fact, I may be more interested in trying berry picking next year. Strawberry pie anyone? Blueberry Muffins? Blackberry Cobbler. Yes, please! Ethan will have a blast picking lots of those!