So far, February has not been so kind to us. Thankfully it's a short month and I've got high hopes for March and spring weather. Today I thought I'd unload some of my Instagram feed from this past week.
Ethan as always has been keeping us on our toes. Although his
shenanigans
can be messy and sometimes annoying, I can't imagine life without them. I'm certain they will keep us laughing for years to come.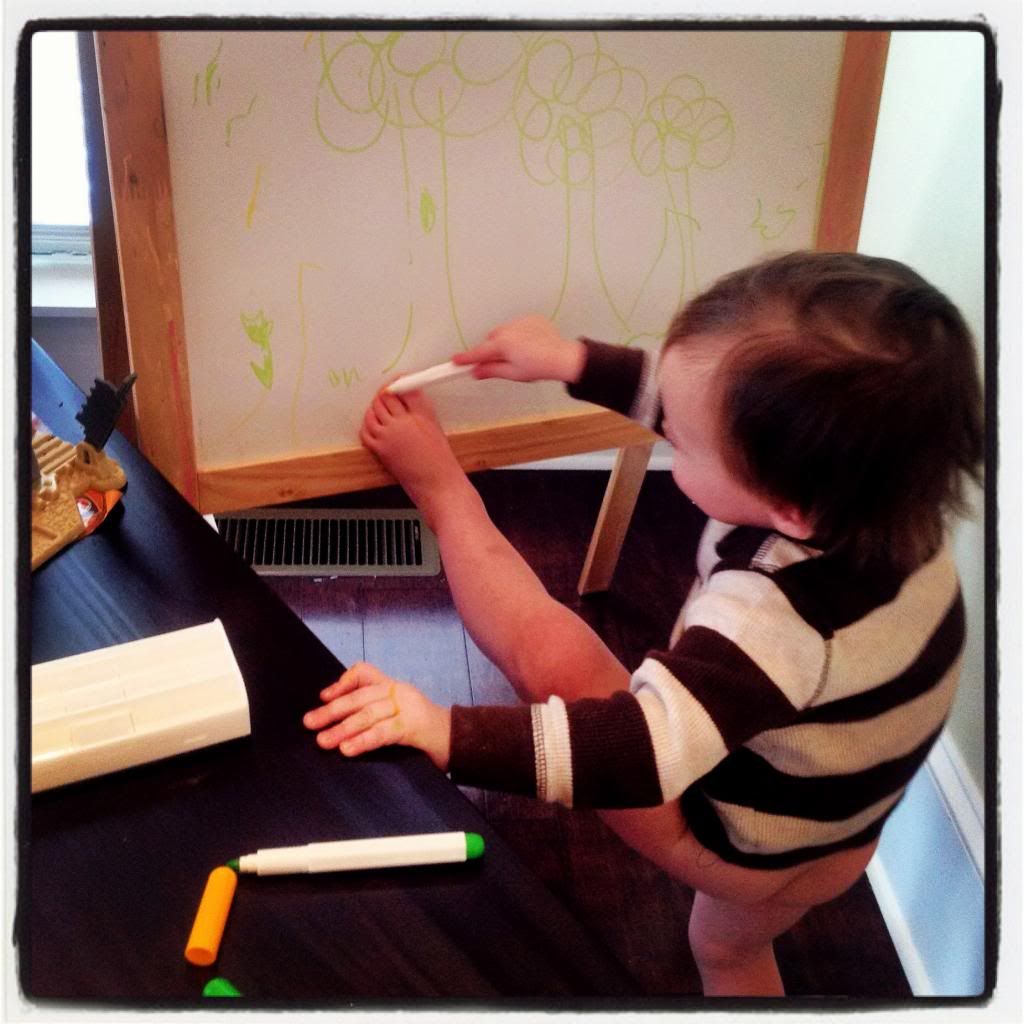 Did I mention we were potty training. Hence, the naked bum. I don't normally let my kids run around completely naked, but potty training is an exception. I hardly even notice the nakedness anymore really.
Jackson started coming down with Ethan's cold at the beginning of last weekend. He honestly never really looked sick with the exception of Sunday when we thought we might have to make an ER visit. Thankfully his temp went down fairly quickly and it hasn't been up since.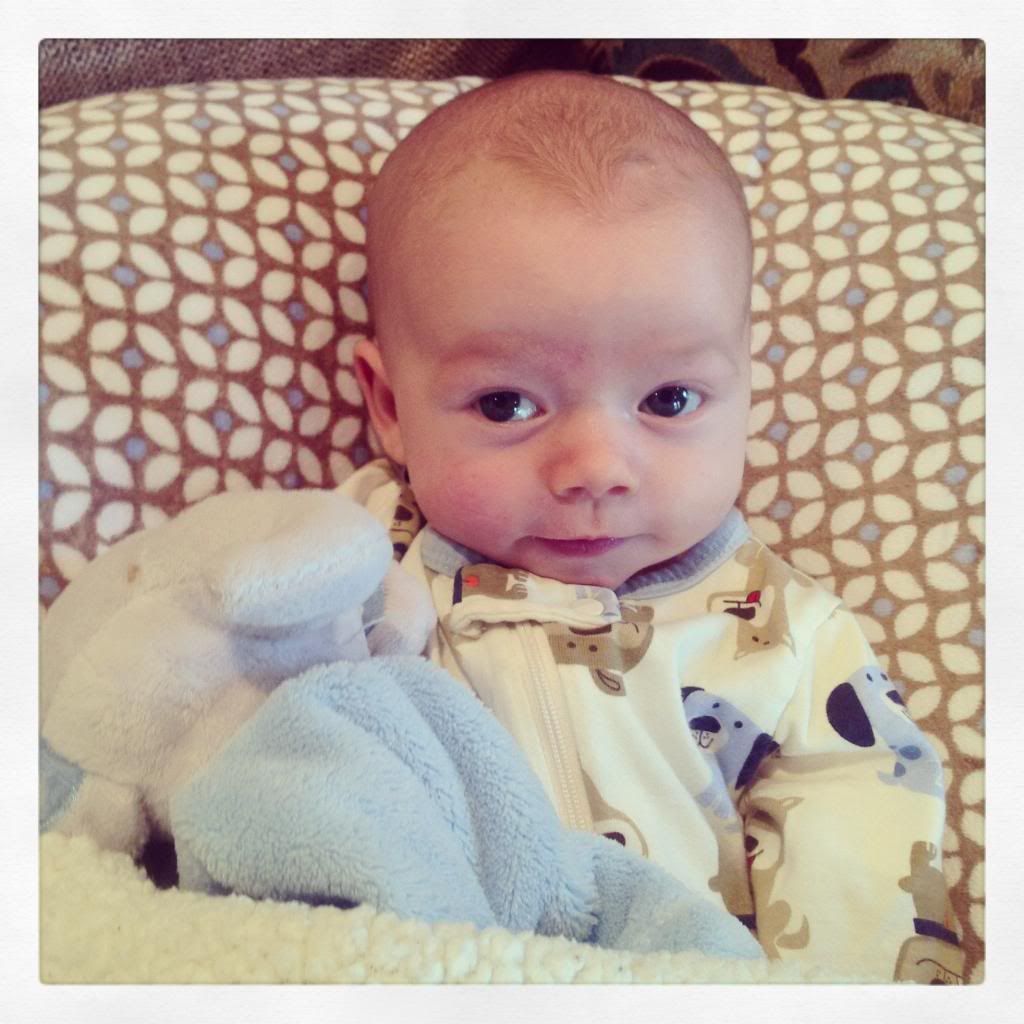 Ethan took advantage of his parents being in the fog of sickness to run off with scissors. He proudly came into the room announcing "Ethan cut hair!"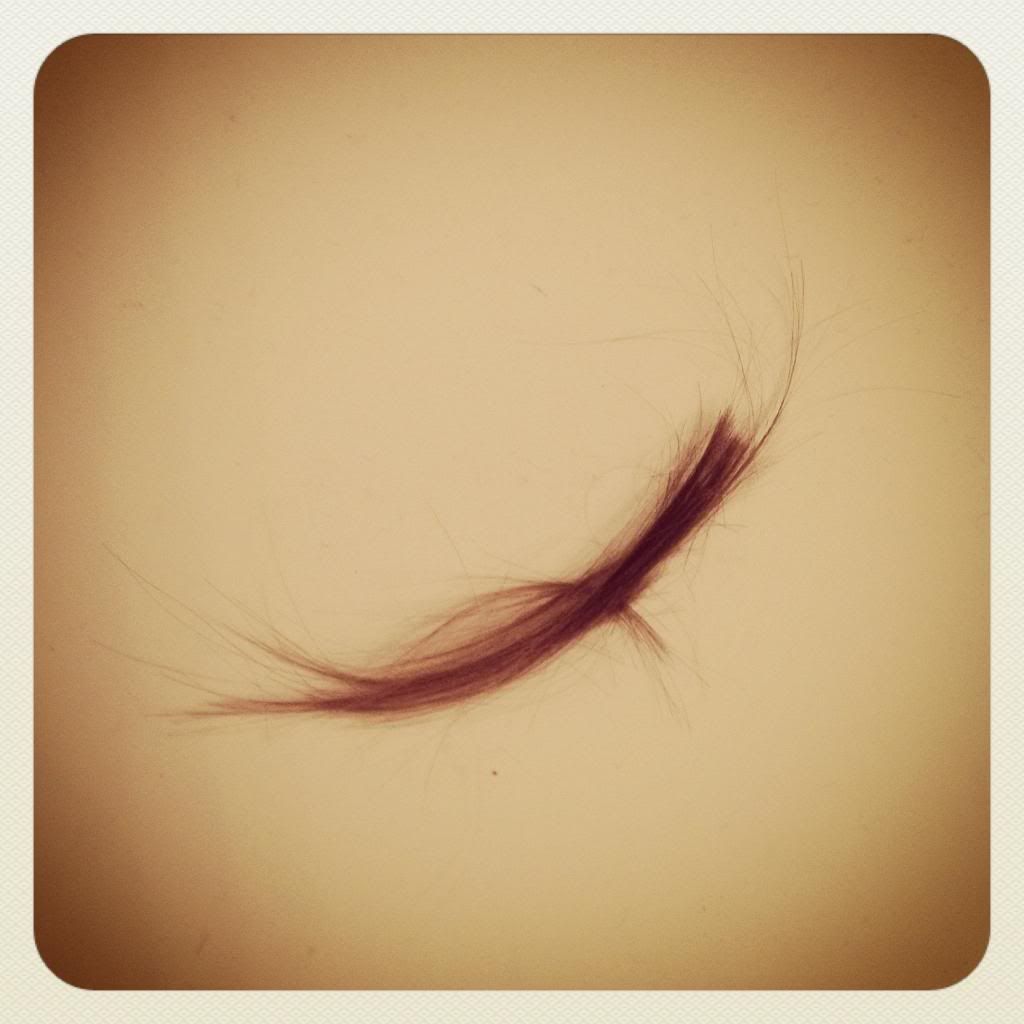 One of the many highlights of being a mom is having an excuse to be crafty. I think E's valentines turned out super cute. I wish I would have had time to send some out the family.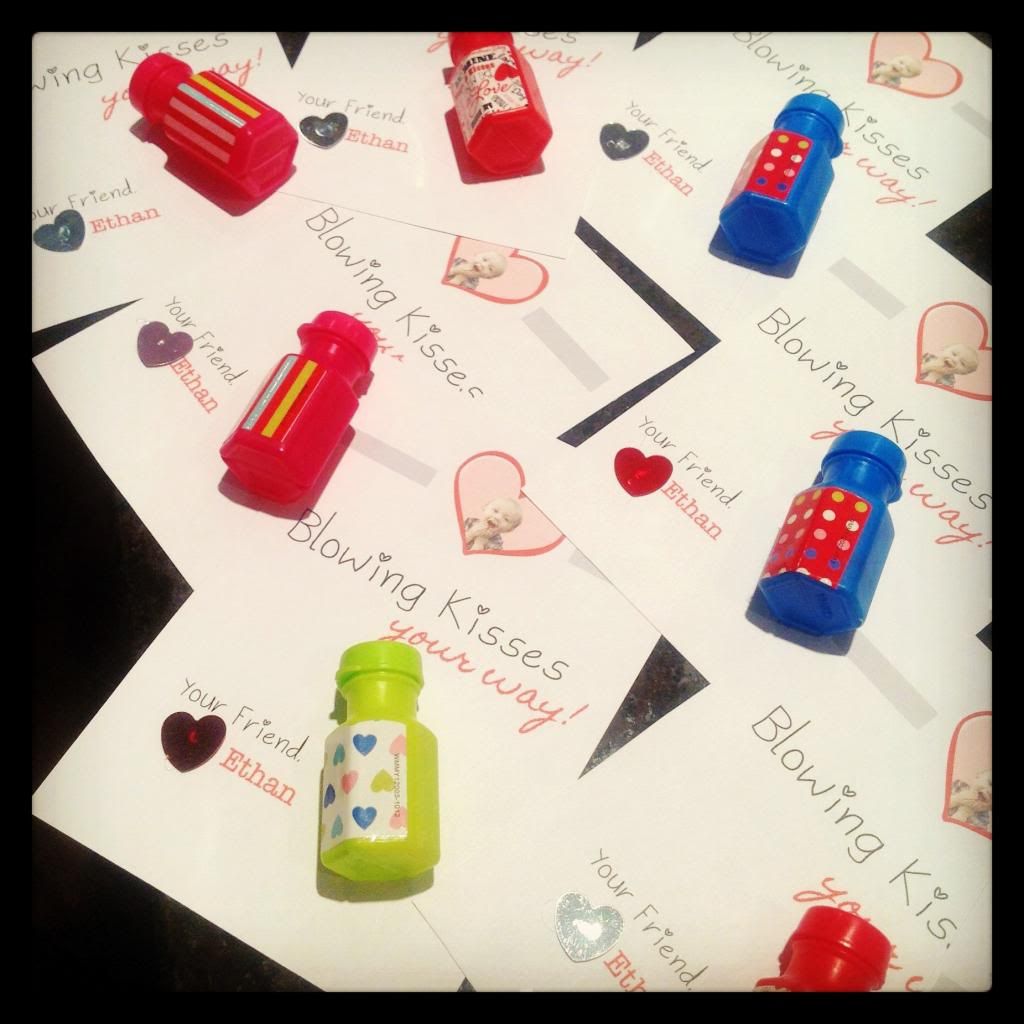 This dairy free thing makes breakfast really difficult. I've been whipping up my own granola bars and Lara bars for the past couple of weeks and I have to say I'm impressed with how quick and easy it actually is.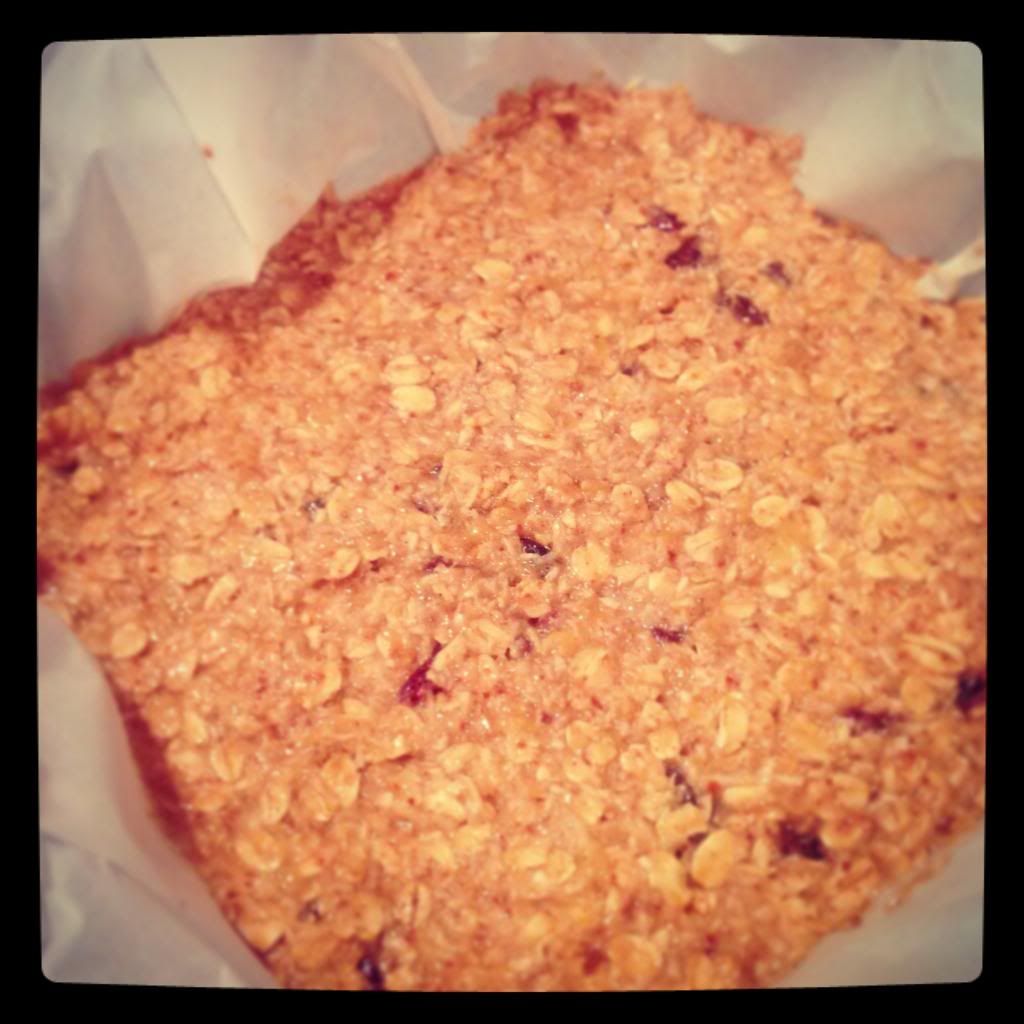 On Monday we took Jack to the doctor where he was officially diagnosed with RSV.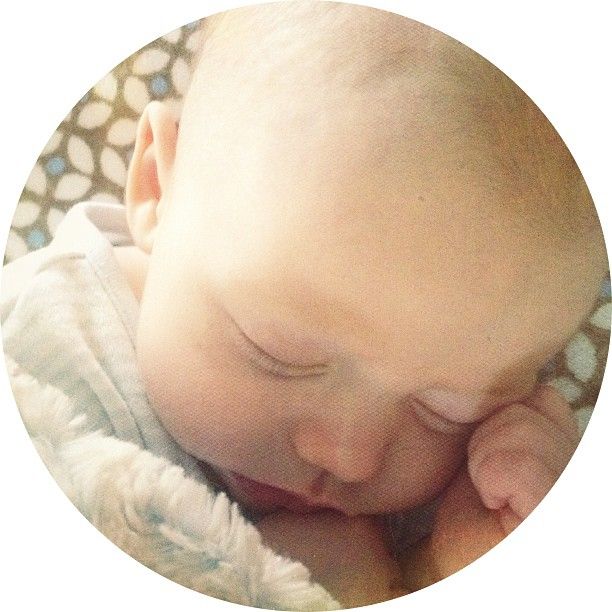 He and "Sami the Seal" aka the nebulizer are now the best of friends.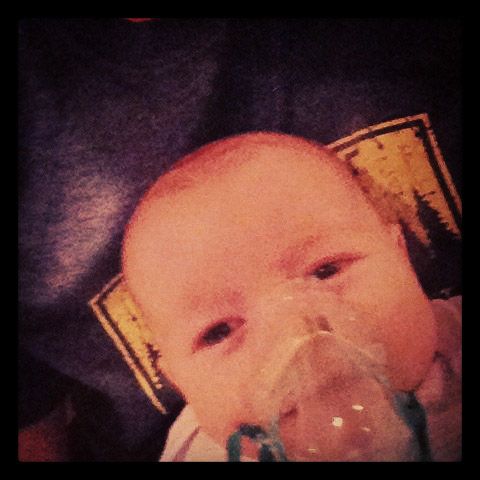 Yesterday Jackson turned 2 month old. How in the world???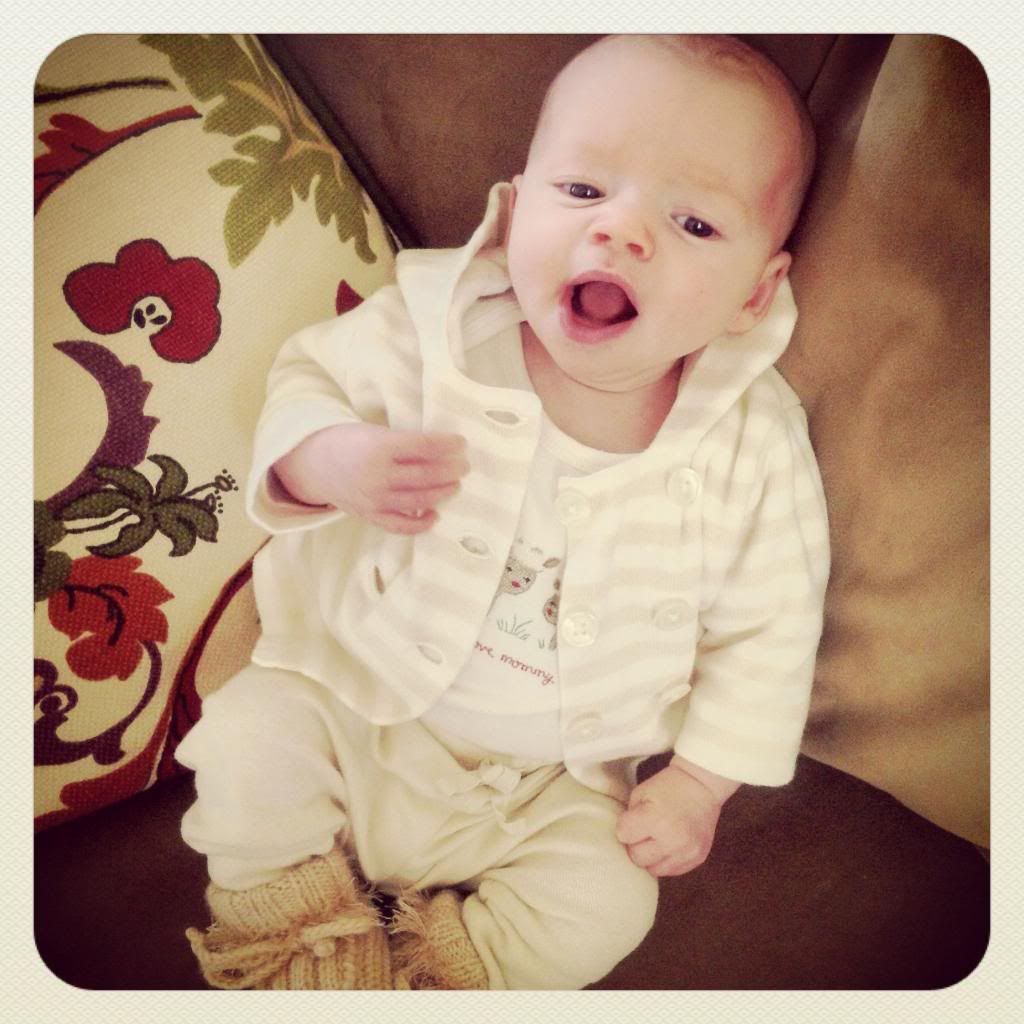 Ethan came home all hopped up on sugar after his Valentine's party at school. Against better judgement I decided outside playtime was needed. Let's hope his ear infections stay gone!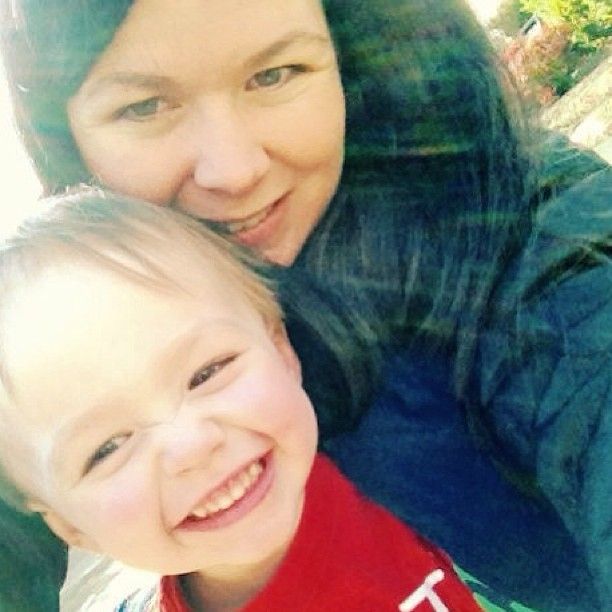 I think he had a great Valentine's Day. He's definitely getting a better grasp on holidays now. I'm sure next year will bring much more excitement since he will know what to expect.
That's pretty much our week in a nutshell, or the highlights of it anyways. If you would like to keep up with our daily shenanigans follow me on Instagram: mythoughtsuninterrupted