Ethan and I have a new resolution which is simply to get out more. Today we spent a good hour and a half at the park enjoying this incredible February weather.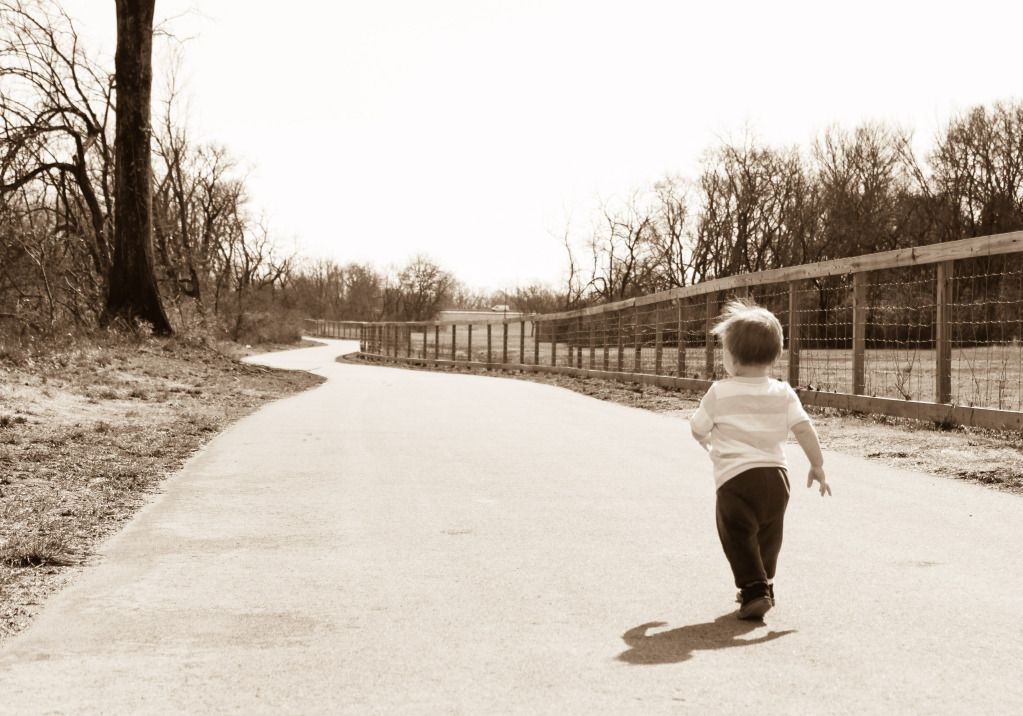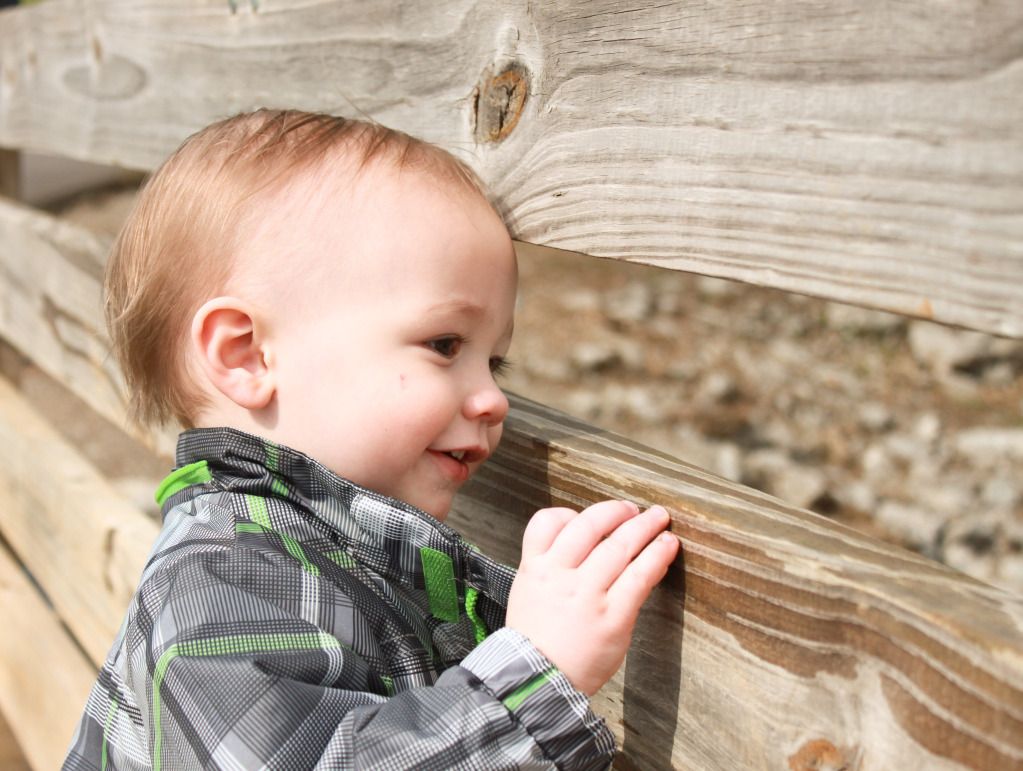 ...collected rocks and sticks...
...and threw them in the river, which I'm sure the fisherman appreciated.
Ethan timidly checked out the puddles. I've been anxious for puddle season. Yes, there is such a thing as puddle season. It's called spring and I've been dying for Ethan to be old enough to jump in one.
He's not quite ready to jump, but he danced.....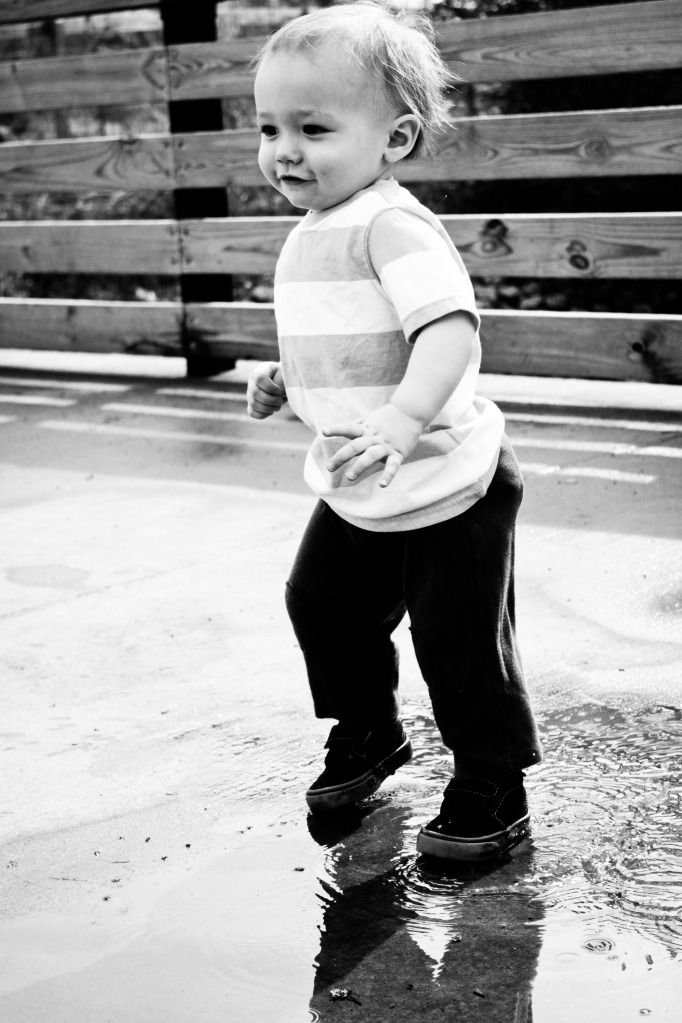 I'm pretty sure those size 5 suede baby Van's will never quite recover. It's okay. We are in the market for size 6 rain boots anyways.
Ethan finger painted for the first time and chased me with messy hands.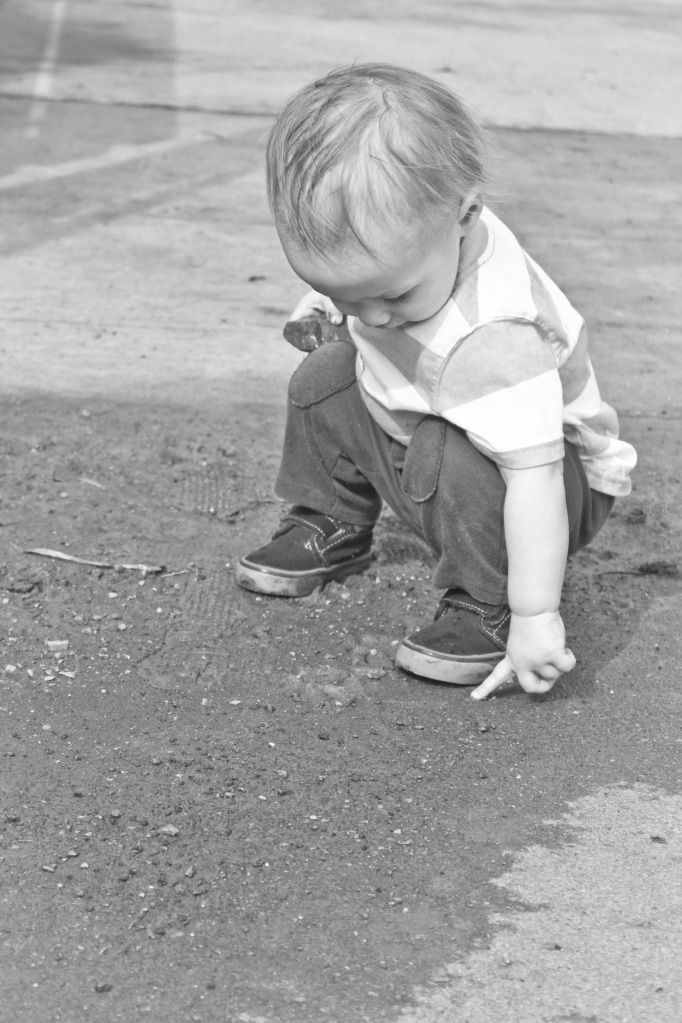 We spotted "wild" animal prints...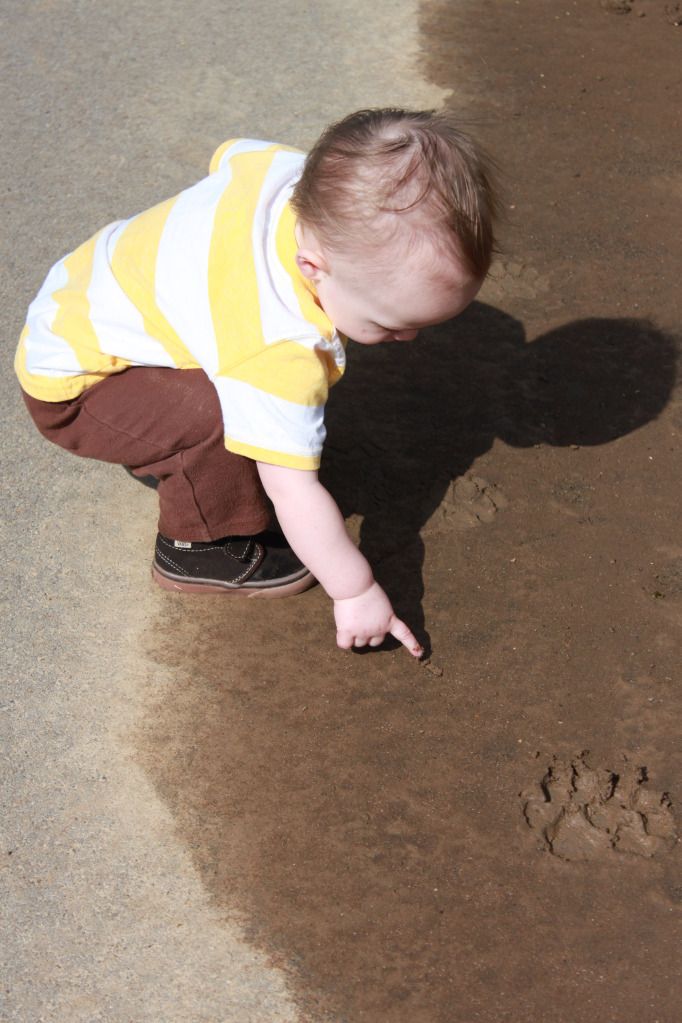 ...and left a few of our own.
I had so much fun today with my little guy. It was nice letting him do whatever his little heart desired. My only request was to "stay on the path" and of course that's hard for a little boy full of wonder to do.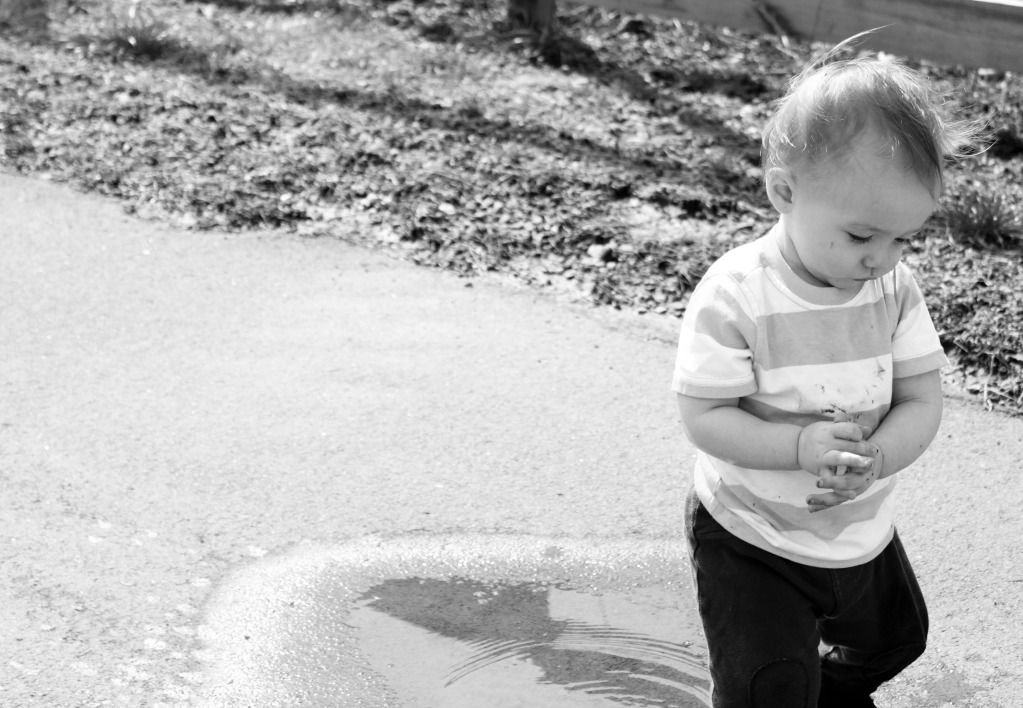 I'm pretty sure he had a blast regardless.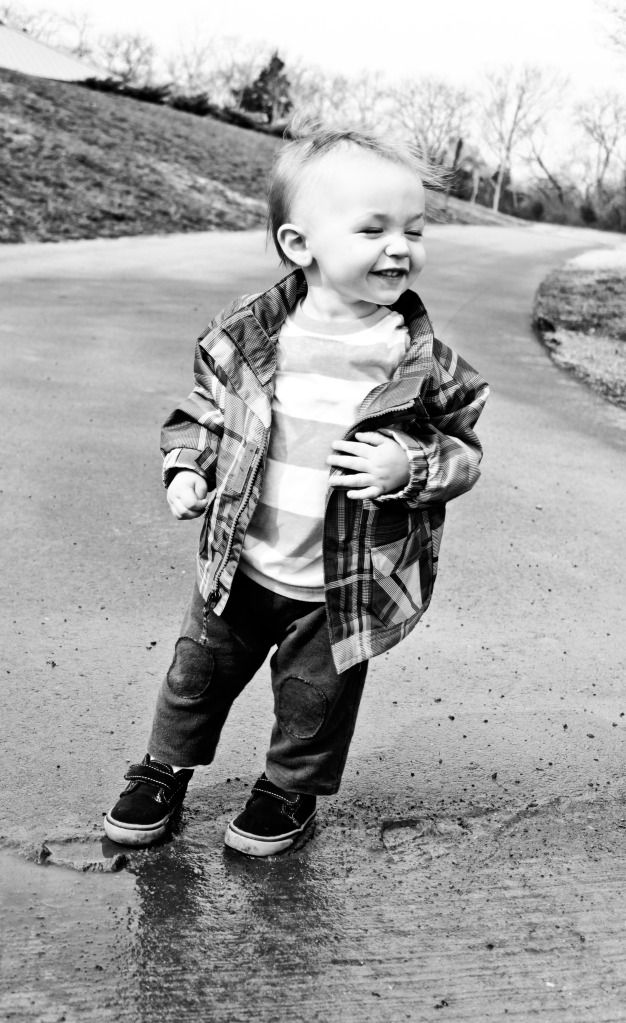 Sunshine really is good for the soul!