Hello everyone! Bloggy spring break is officially over around here and it's time to get back into the swing of things. I want to thank Erin, Lindsey, Laura, AP and Jenn once more for filling in for me. Without their help, I'm sure this blog and lack of posting would have hung over my head and spoiled some of my fun.
While I enjoyed every.single.moment of my break, I am ready to jump back into things! I feel refreshed. I feel inspired. I feel like a new woman. It's funny how taking a small step back from your normal can really open your eyes and let you see things from a whole new perspective.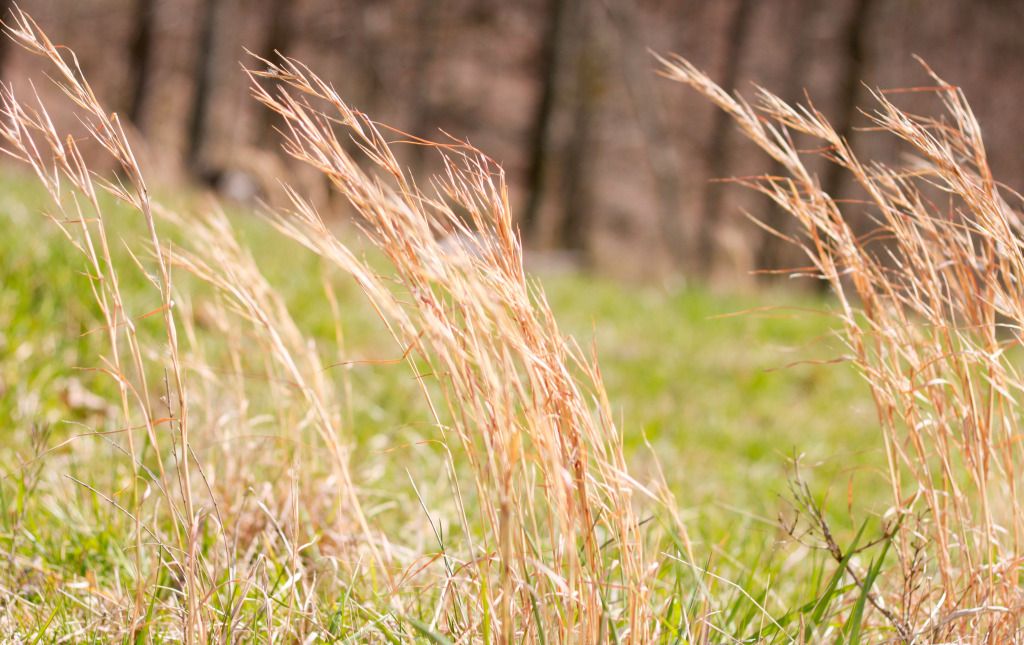 I've always heard the secret to this whole mothering gig was getting up early, so I started getting up between 5 and 6 every morning. I reorganized my whole day and re-prioritized my life.
This week showed me that I was the reason for a lot of my own stress and since that realization, I have been working really hard to find solutions. Once I started focusing on that, things just started to fall happily into place for me. My priorities have shifted and I think everyone in this household is benefiting.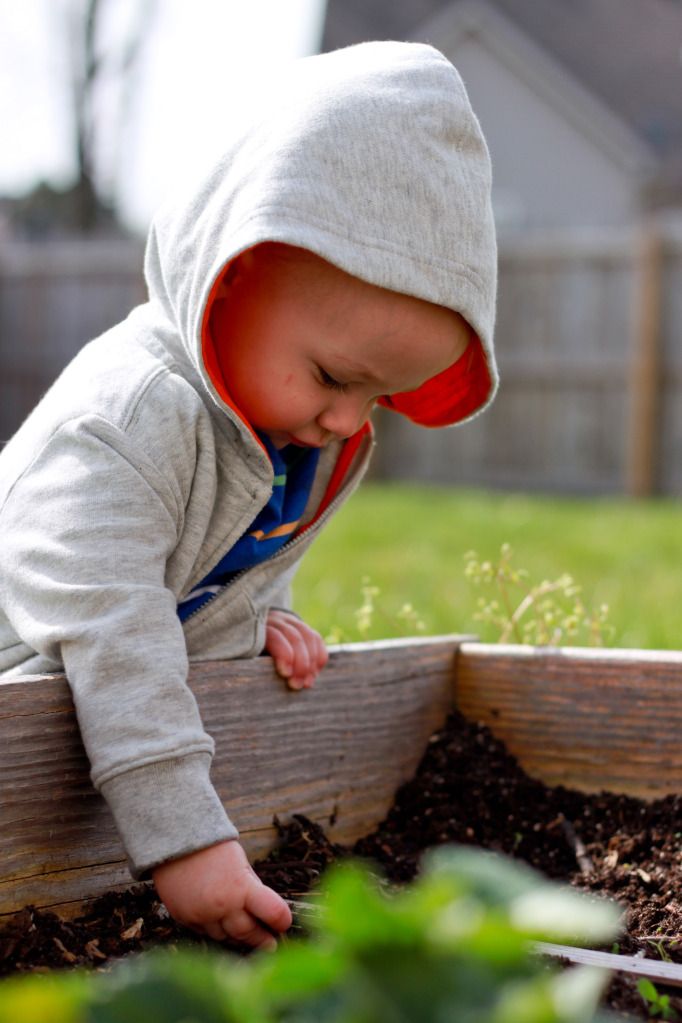 Planting vegetables with mommy.
Last Saturday I read something on a church bulletin that was really an eye opener for me. It was a simple fact stating that parents of newborns have less than 1000 weeks to raise their child before they leave their home. That number really put some things into perspective for me. At least 68 of those weeks have already passed by for Ethan and I. Did I make those count? It's so easy to get caught up in daily happenings and forget how little time we truly have with our little ones.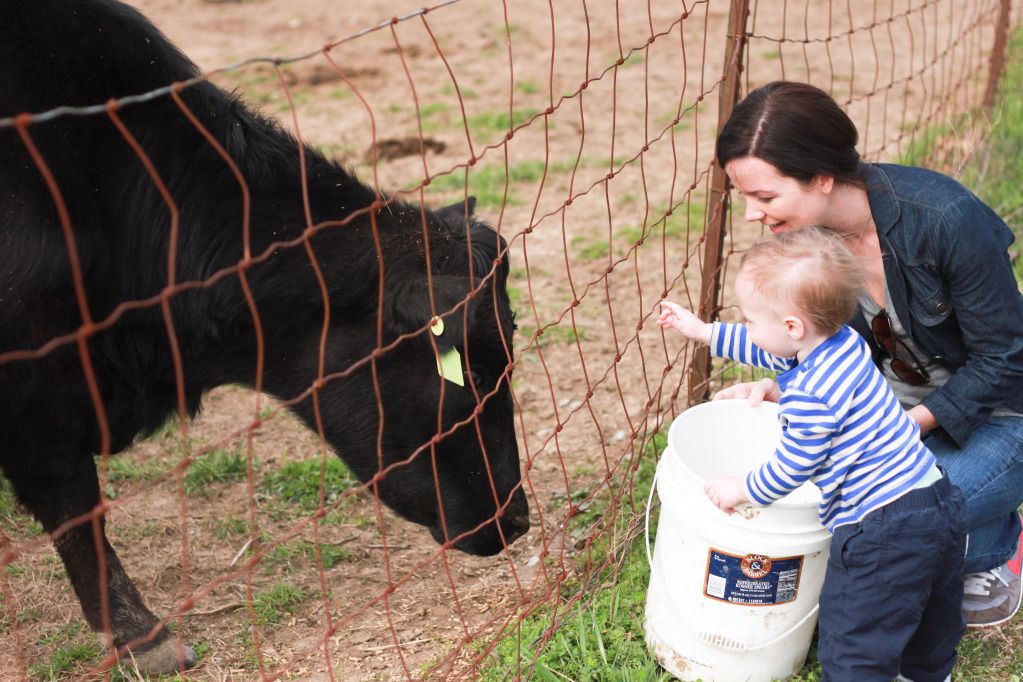 Feeding the cows at Grandma and Grandpa's. Pretty sure Ethan is #18's new favorite person!
I've been doing my best to take care of most of my work while E is sleeping. Things don't always go perfectly, but I can say that the amount of quality time we spend together has greatly increased. We've been getting out at least 3 days a week now. He practically begs me to go "ou-si"

(outside for those of you who don't speak toddler lingo)

starting the very moment he wakes up in the morning. It's been refreshing to get out and do things together whether we are at the grocery store, in the backyard or going to our new weekly parent and tot's class it doesn't matter. It's time dedicated to just me and E.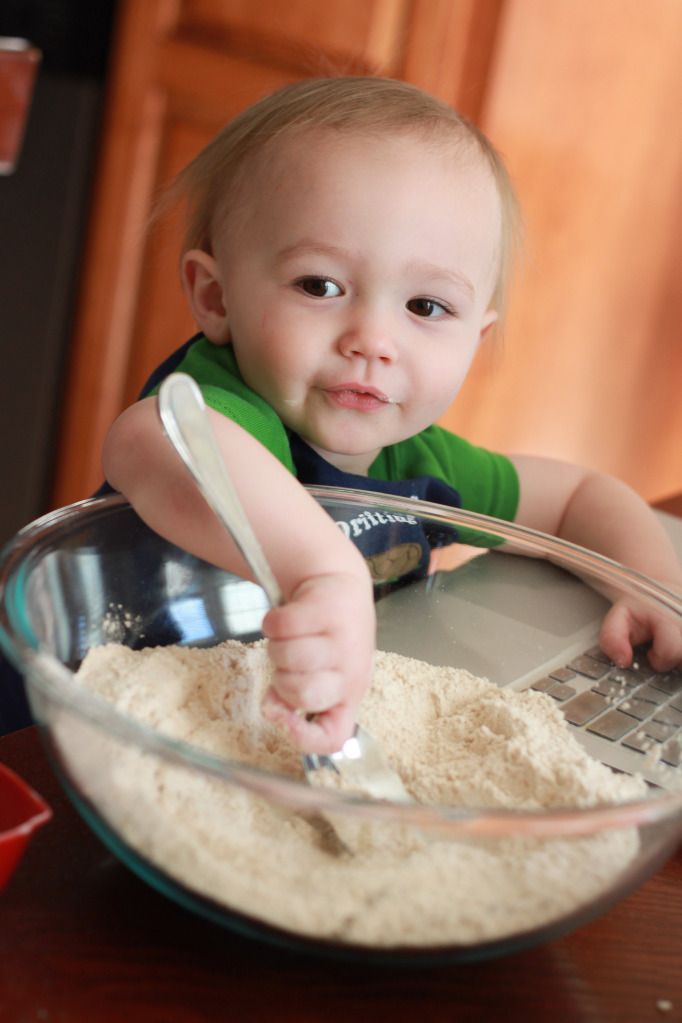 Making banana pancakes.You can go ahead and thank me for having that song stuck in your head now.
There are certain moments in life that make you realize you have been taking things for granted. Unfortunately, I've had a few of those moments this past week and while the things that cause those moments suck, I'm glad they have snapped me out of the fog that I had been living in. With spring practically on our doorstep, Ethan and I are making sure to take the time to create plenty of memories together, soak up some vitamin D, and most importantly...stop and smell the roses.