I know things have been slow around this little corner of the internet world here lately, but our life has been moving in high speed. Things are quickly gearing up for our move that we have to make in 14 very short days, but it was nice to slow down a tiny (and I do mean tiny) bit and enjoy Easter with all our family this weekend.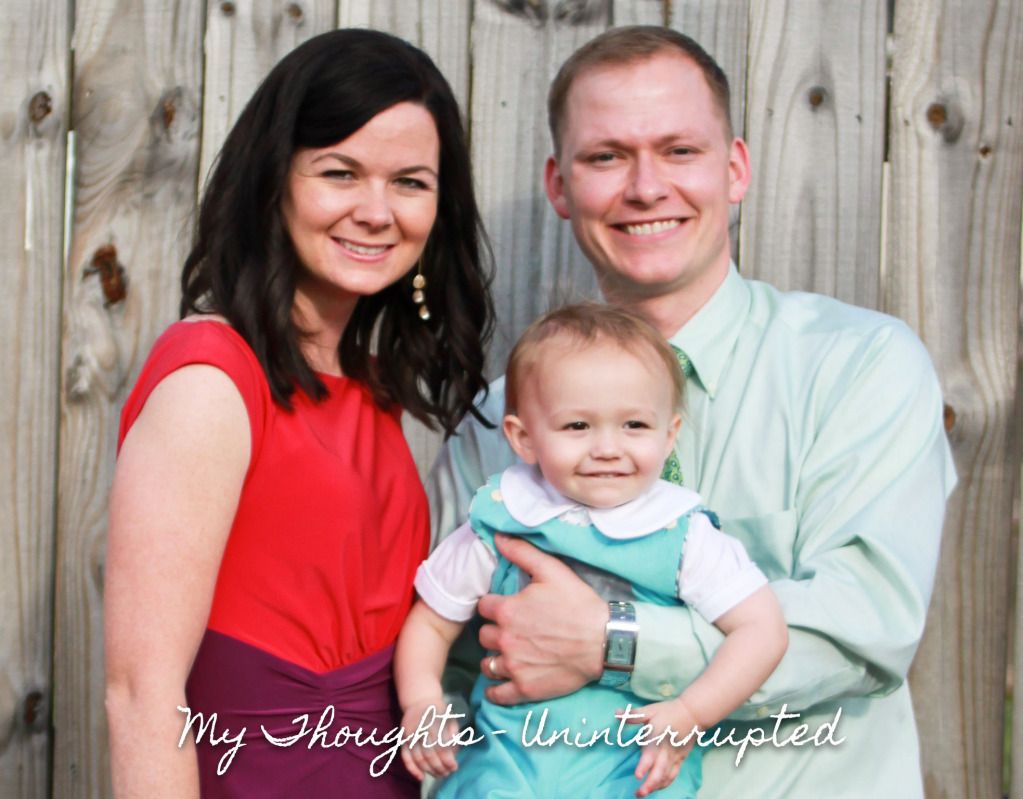 I almost forgot what we all looked like without Nutella or Peanut Butter stains all over our clothes on a daily basis.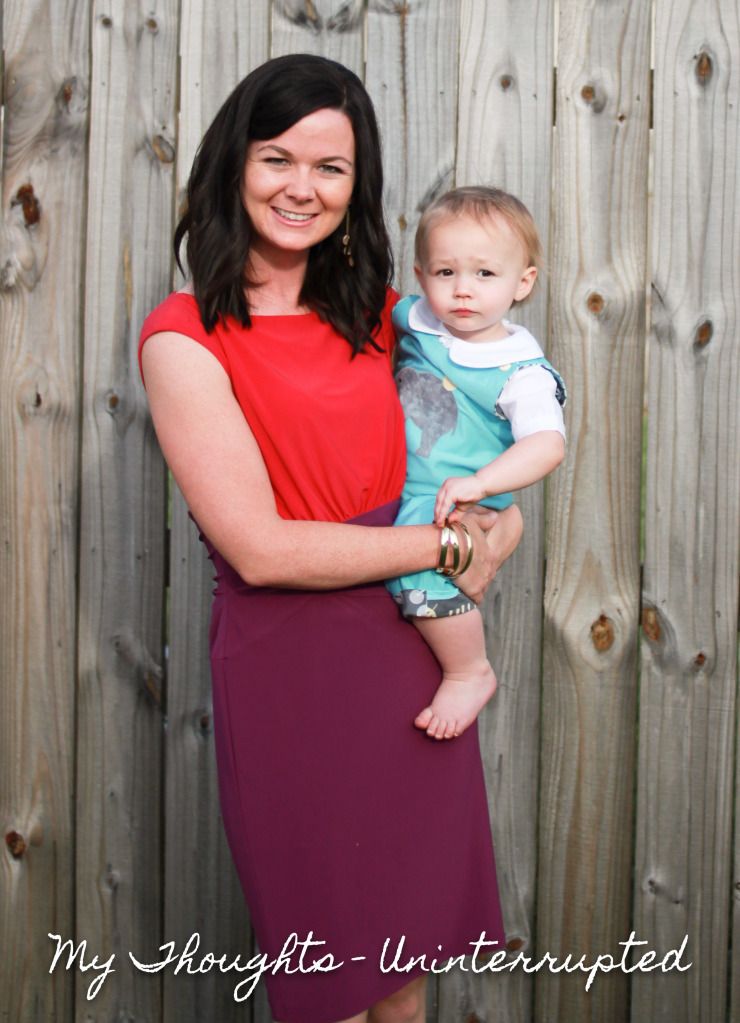 At what age do children start smiling again for pictures? I swear this is a hard stage to get a decent picture. He's either a blur, not looking or looking like I just caught him doing something bad.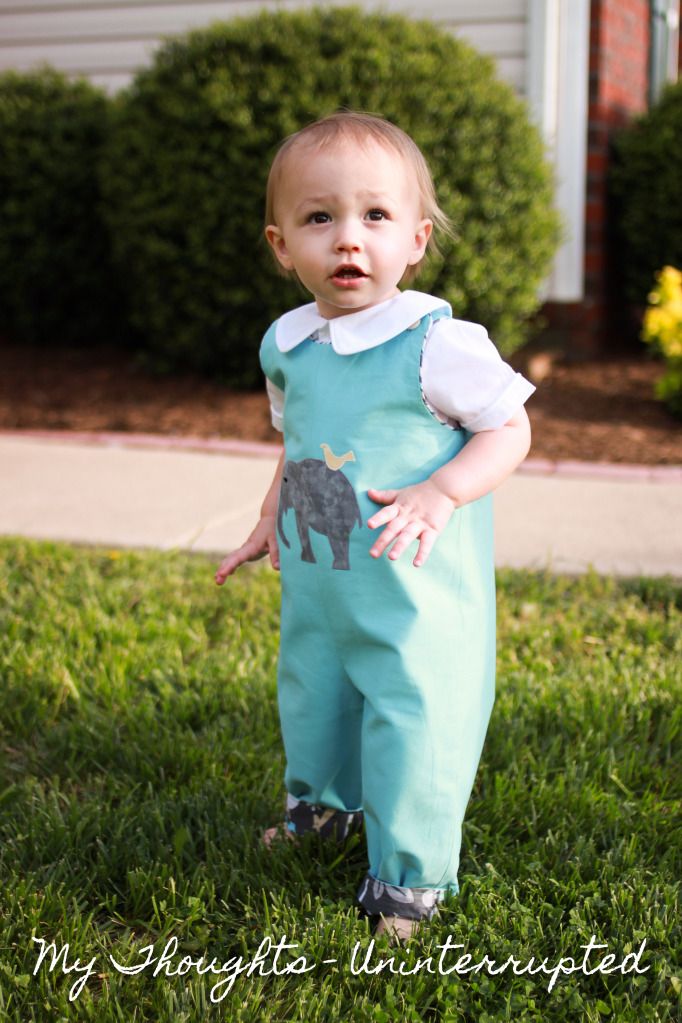 Well...there's a smile. Someone thoroughly enjoyed their Easter basket yesterday morning!
Our 3rd egg hunt and Easter basket of the Easter season. Looks like he found something good! Pretty sure we will be having another fake egg hunt this afternoon with mommy since all I hear about now are "balls, balls, balls!". Maybe we can at least take the My First Christmas book out of his bedroom. I still randomly hear him say "Ho, ho, ho". I'm guessing the Easter fun might wear off somewhere around his birthday which is crazily just 6 short months away! How is that possible?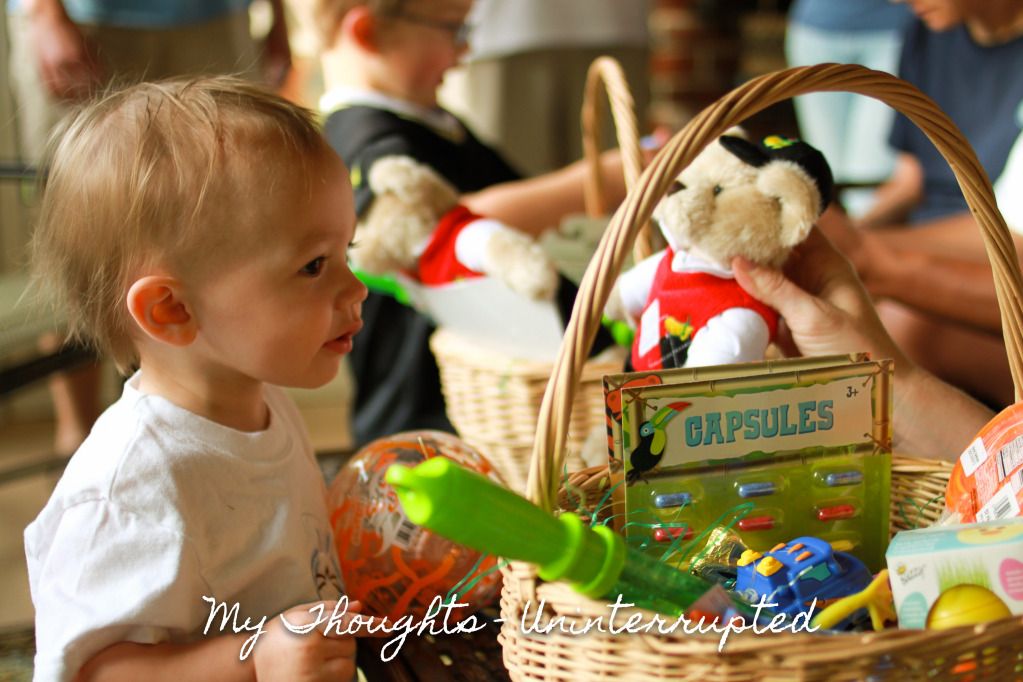 I hope you and yours had a fabulous Easter!