This weekend was a big weekend for us. We were jam packed busy with activities back at home including getting an offer on our home!

Now let's just keep our fingers crossed that all the details work out.

But, one of the main things on the agenda was finally getting Ethan's first official haircut.
Before
I'm not sure if I exposed this on the blog, but I attempted to give Ethan his very first haircut back in February. Let's just say I was very embarrassed that I couldn't blame the atrociousness of it on Ethan grabbing the scissors himself. It was pretty much a hack job in the back. You see, he has very little hair on top still, but is able to grow a mullet like a champ that ends up in a matted mess if we aren't careful.
Before - Mullet Shot
After many, many comments I figured it was finally time to suck it up and get him a big boy haircut. One reason it took so long was that Michael was persistent on the fact that we needed to get Ethan's first haircut where he got his haircut in our hometown. It's special because not only does Michael get his haircut there, but so do both of our fathers. A family tradition you might say.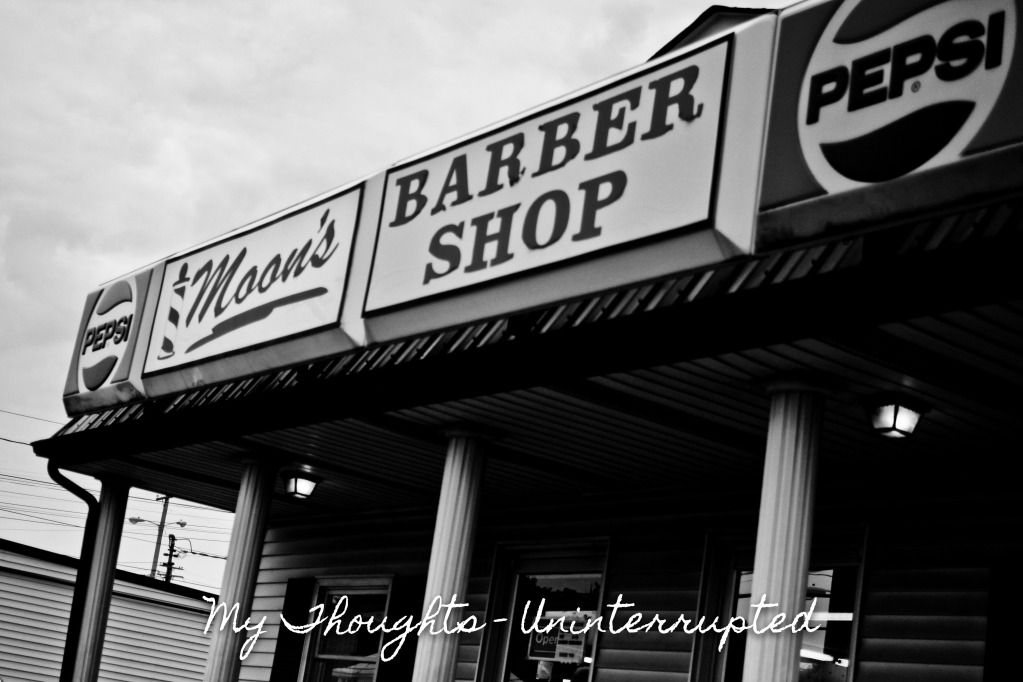 My dad tagged along to watch the event and Ethan did fairly well in the barber chair....at first.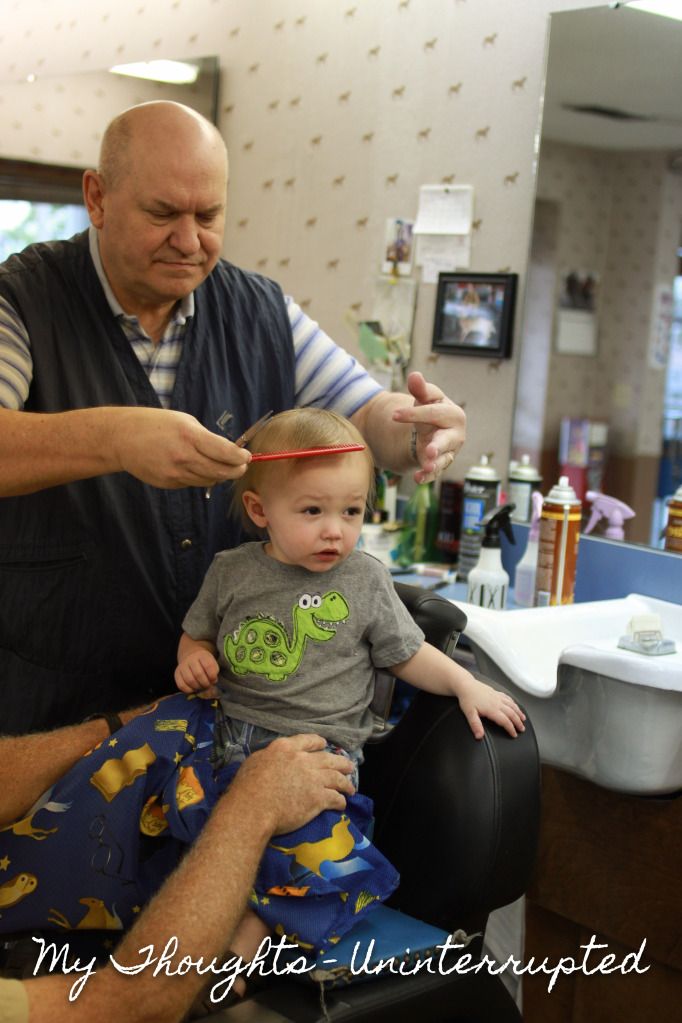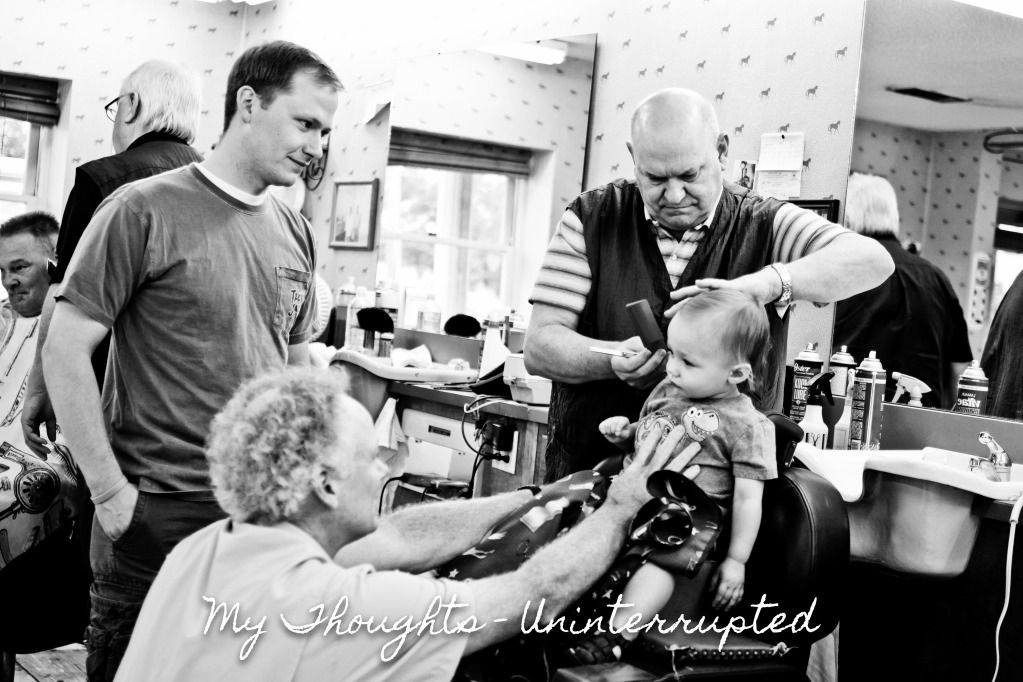 He refused to keep the cape on his shoulders to keep the hair off and before we knew it he had hair all over him. Eventually it made it's way to his mouth (like everything else for that matter) and he was officially an unhappy wiggle worm.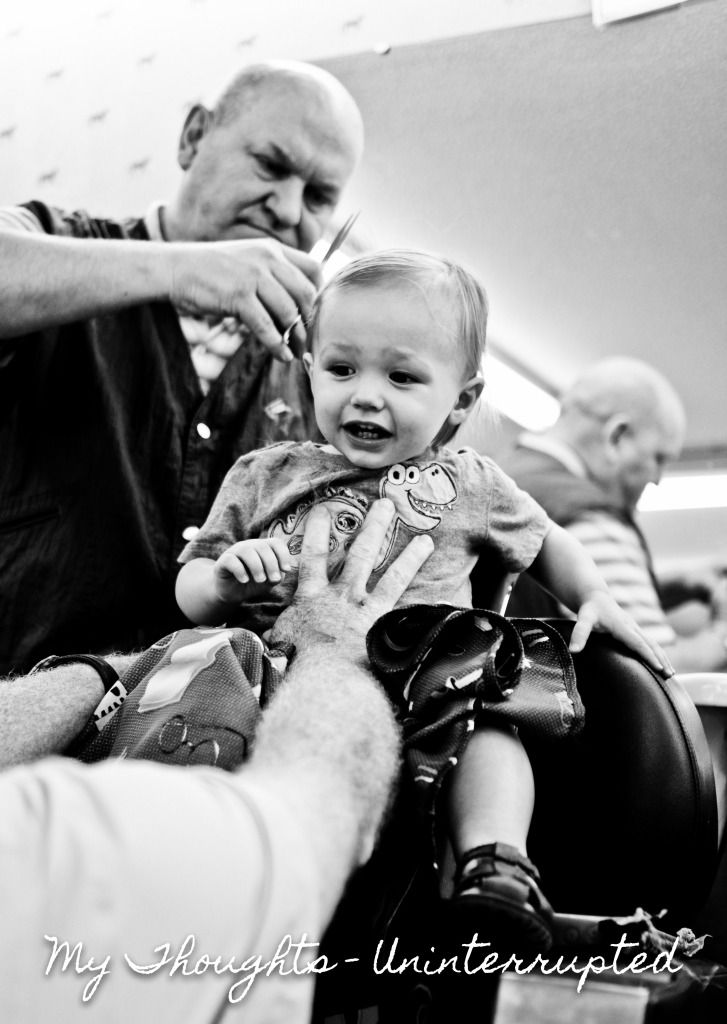 The barber was brave (and thankfully patient) and even tried out the razor on him! I don't know how he managed to get around Ethan's ears without lopping one off, but I was very thankful that I was not the one having to do it this go around!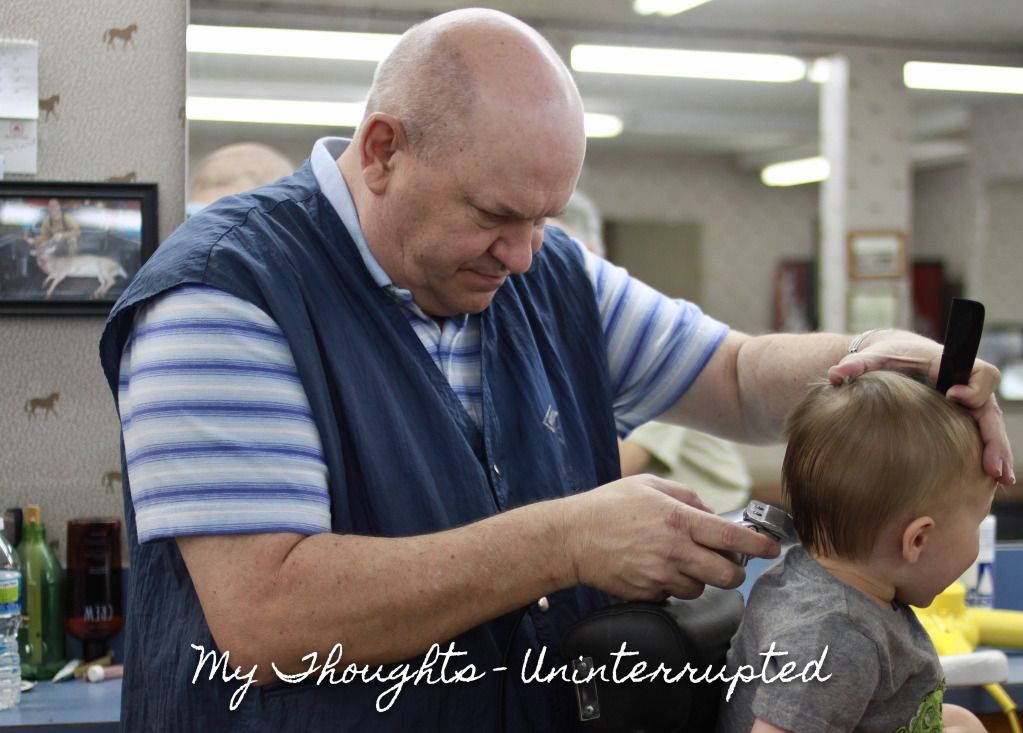 Before we knew it, Ethan was done and promptly rewarded with a lollipop that made him the happiest boy in the world. The barber gave us a certificate and an envelope of his hair to put in that baby book I never started. Overall I consider it a success. Not sure how happy he will be to get in the chair again, but I guess we will tackle that when we get there.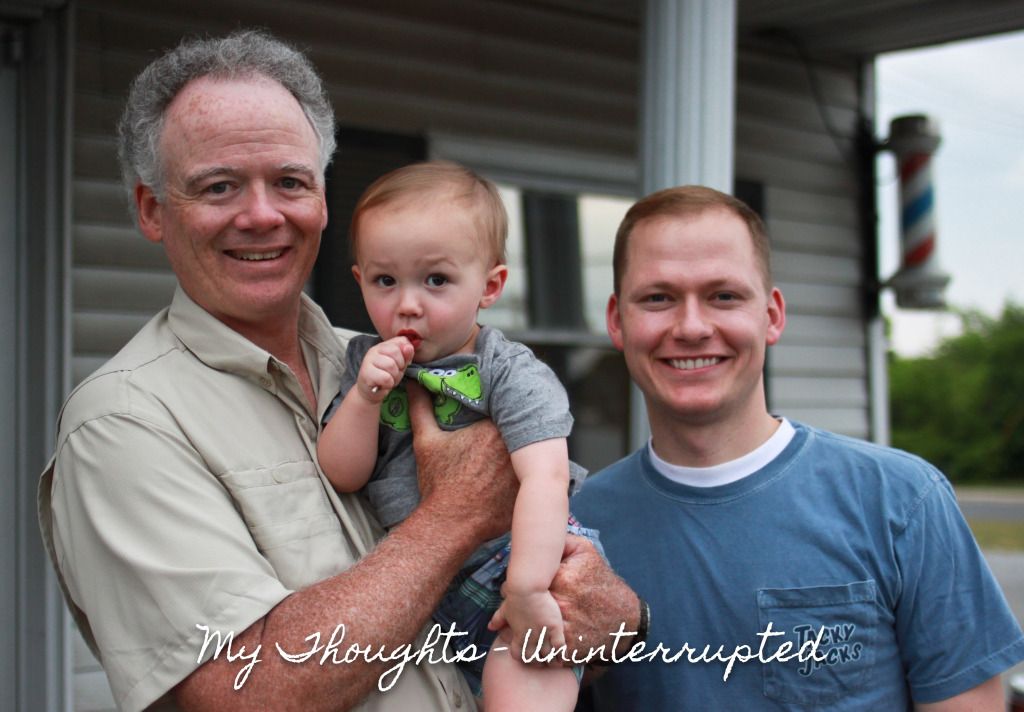 I can't help but think about how much bigger this haircut makes him look. He's truly turning into a little boy more and more everyday. Can't we just freeze time....just for a little bit?