Life has been moving so fast lately I feel like I can hardly keep up. Everything is going wonderfully, but when life is zooming past like this, I have a tendency to not be able to unjumble my thoughts properly. Sometimes I find myself just wanting to live in the moment so to speak. Soak it in, not worry about deciphering things, and just wait for things to slow down a bit before my thoughts can catch up.
1. I'm about 90% positive that we have our old home sold. Everything isn't completely finalized just yet, but if all goes well, we will be rid of it by the beginning of June. Can we say that is just a major blessing! I thought I would be a little more emotional leaving the house that we brought Ethan home to, but I really feel like it was just a stopping place for us. It wasn't meant to be our long term home. I guess it always felt strangely temporary and to be honest, I'm excited to be able to move on.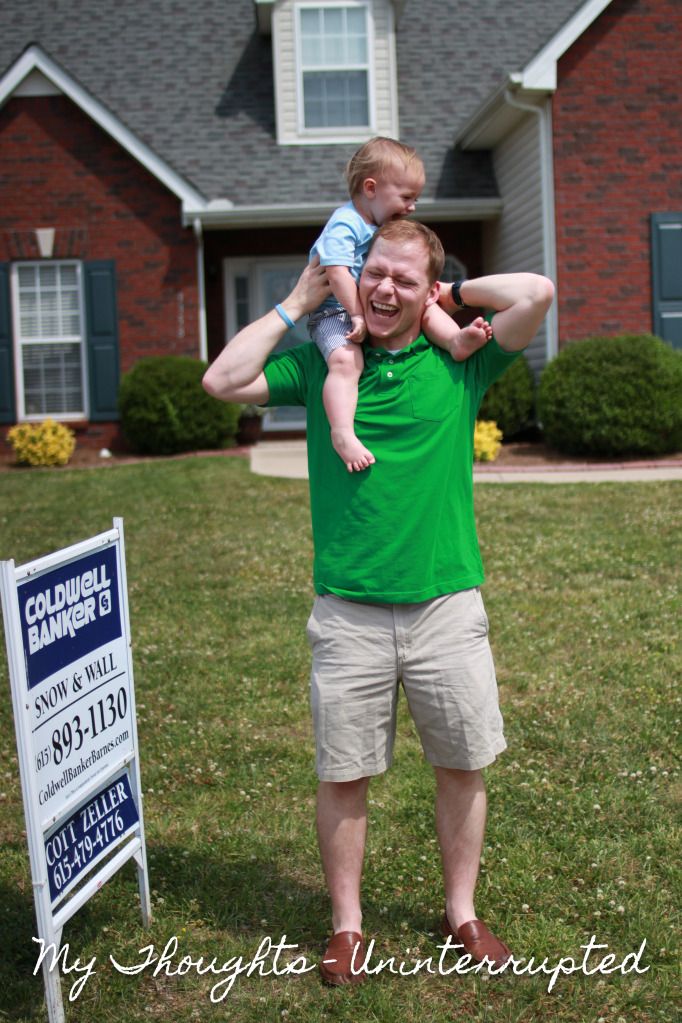 2. To say that I"m ready to get out of our temporary home is a complete understatement. I feel like we are constantly living in a state of disorganization and mess. I'm ready to have a home of our own and really start diving into living in our new town.
It's strange not knowing anyone here. In fact I don't know one single sole within an hour of me. In some ways it's super nice. I can go to the grocery store in yoga pants, no makeup and my hair in a messy bun and feel 100% confident that I won't run into anyone. In other ways though it's a little unsettling. I don't make friends easily and really don't look forward to having to get out of my comfort zone and actually make an effort, but I'm hoping that we will start looking for a new church home soon and hopefully enroll Ethan in a mother's day out program this fall if there are any spots still available. Hopefully between those two things I'll be able to meet SOMEONE!
3. We have been out adventuring a little more. We made the hour drive to Knoxville to visit a friend and take our sons to the Splash Pad. Ethan was a little unsure at first, but after he warmed up a bit he couldn't get enough of it! We will definitely be returning. The fun he had was definitely worth the hour drive.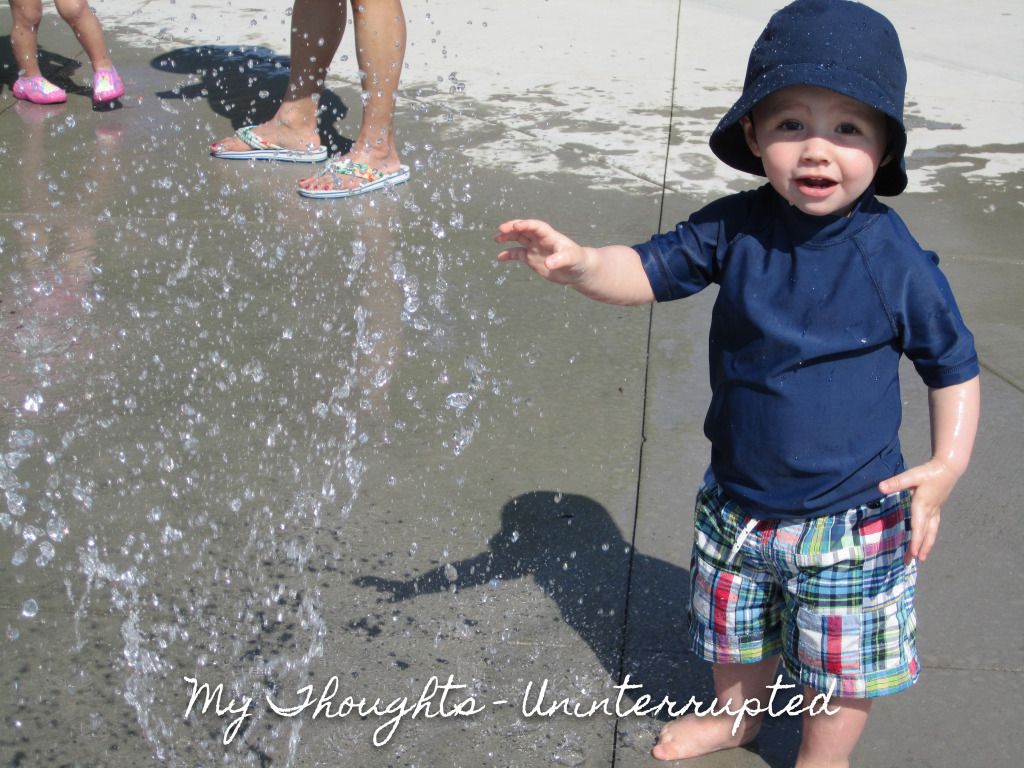 The only picture I got before my camera died!
Yesterday we revisited the state park for another try at hiking. I had taken Ethan back once more since our first trip with the same disappointing results. Thankfully, yesterday, with both his daddy and Lola present he was happy as a clam and actually hiked half a mile with us! Maybe eventually he will come around to the idea of hiking with just me. Apparently he has been picking up my bad vibes lol!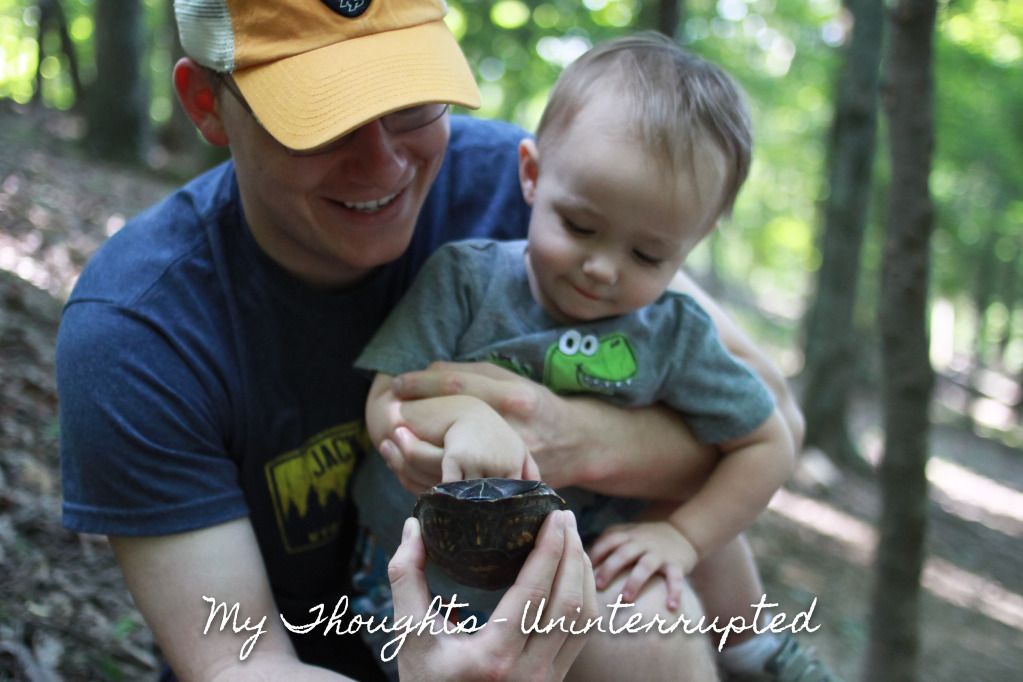 E's first turtle encounter.
Hopefully things will be back to some sort of new normal soon! For now we are just meandering our way through life at this point and waiting for things to settle out.