Time is definitely nearing for baby J to arrive. Friday is baby day in fact. Yeah, this Friday. EEEEKS!!!
My mom is coming today to help us finish getting ready for baby-time and Christmas-time. Michael and I have been working our behinds off trying to get this new house feeling like a home and set up for baby, but there is still a lot to do.

Isn't there always?

All of my Christmas decorations are still sitting on my dining room table. The tree has lights, a star and two paper ornaments that Ethan made at school. To be honest? I'm scared to put anything else on it. Anyone else feeling like Christmas is one big..."Yes, son it is pretty, sparkly and tempting but for the love...stop touching it!". Sigh.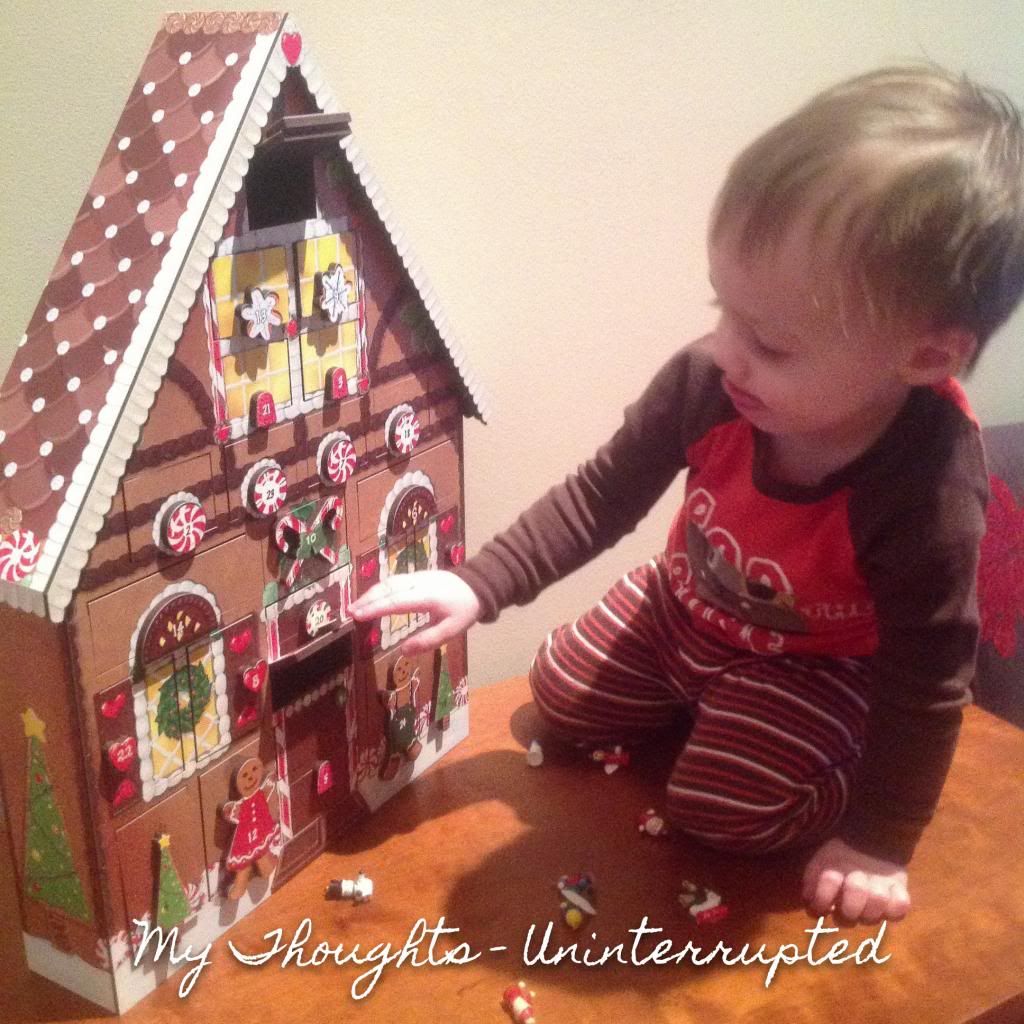 The nursery is pretty much complete at this point. I am waiting on one other piece to put up then I will be ready to share the final product with the rest of the world. It turned out super cute and so different from Ethan's.
Speaking of Ethan...I'm planning on soaking up as much time as possible with him this week. He has been quite a handful lately and I'm hoping it's just all to blame on him sensing the change about to come. I envisioned these last few weeks being a special time for us, but honestly...it's purely just been frustrating. I'm hoping with my mom here, I will get to have the opportunity to do some special Christmasy things with him this week.
I kinda forgot how much preparation was needed for a new baby. All the washing, the assembling, the planning and the cleaning. Yeah. Lots has fallen by the wayside this time. I think part of it has to do with the fact that I've put the actual birth to the back of my mind. Don't get me wrong...I am SUPER excited about holding a squishy newborn again...I'd just like to skip the surgery part. It's scary. It hurts. It makes me anxious so I've just been trying to put it to the back of my mind.
I guess I should get back at it. There's a carseat that needs installing, a swing that needs assembling and a bag (or two) that needs to be packed....just a few more days!