Growing up, my sister and I spent a lot of time over at my grandmothers (or Nini's as we would say) and one of my favorite lunches she would make for us was Egg Salad. It was one of the first recipes I asked my mom for and I love to make it from time to time.
Here are the ingredients you need to get started: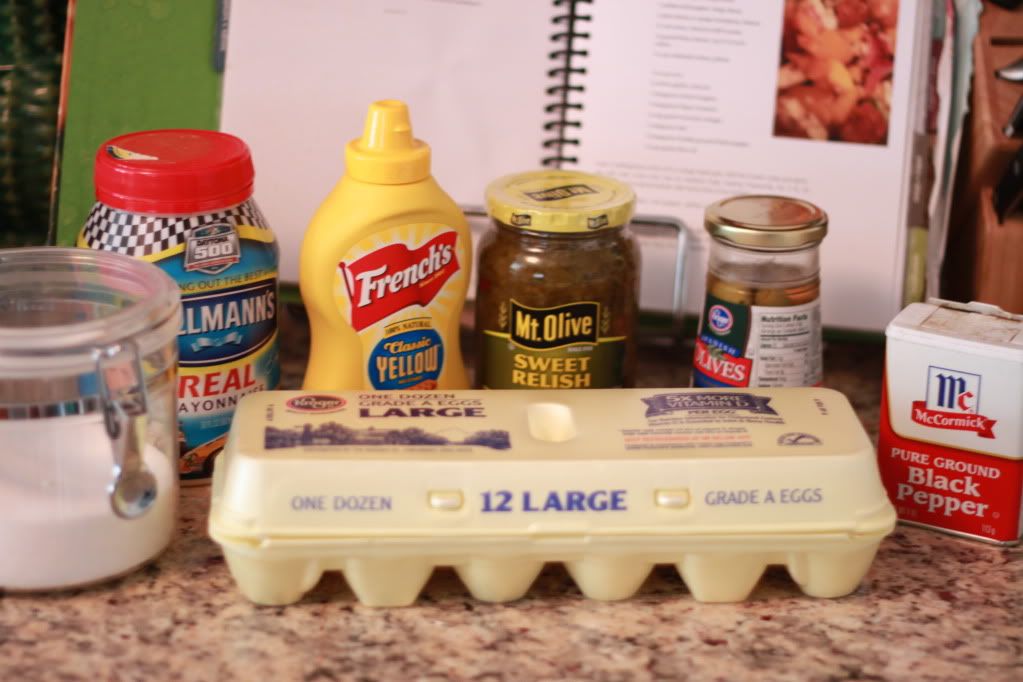 6 eggs (preferably close to the expiration date)
3 Tablespoons pickle relish
2 Tablespoons chopped olives

Now, I've always felt that one of the hardest things to do is boil an egg. It sounds simple, but a boiled egg can go wrong in numerous ways. Don't worry though, I finally found the perfect method and it never fails!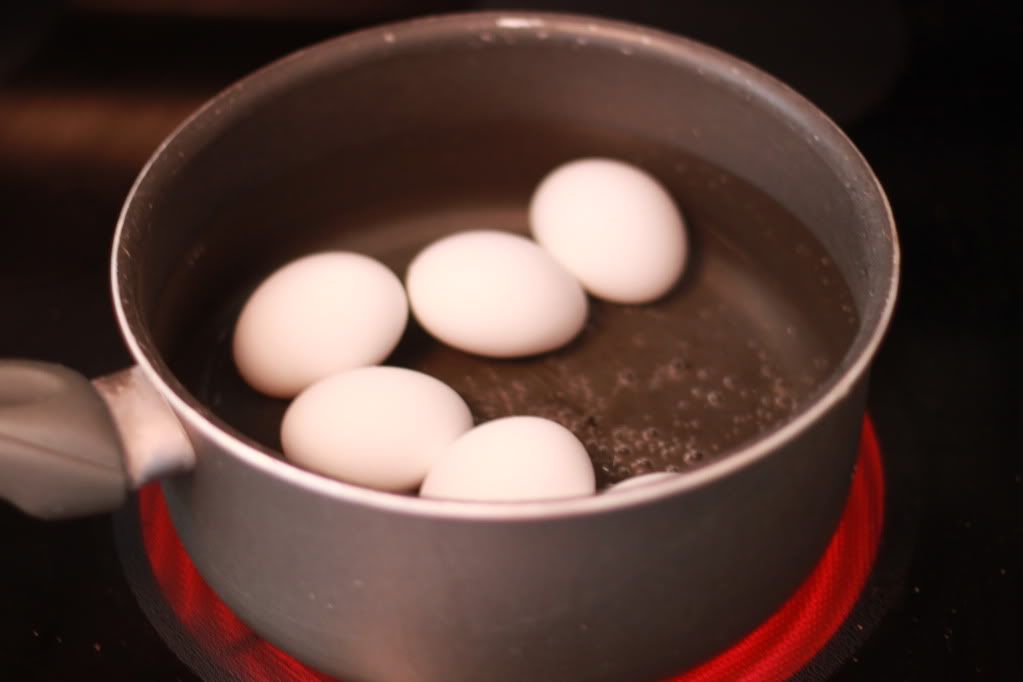 Place your eggs in a sauce pan and cover with cold water about an inch over top of eggs. Bring to a brisk simmer over medium high heat. As soon as it reaches a brisk simmer you need to start timing. 8 minutes is all it takes for a hard boiled egg. You have to keep an eye on the pot (pretty eggs don't come easy!) and make sure it stays at a brisk simmer, not a boil.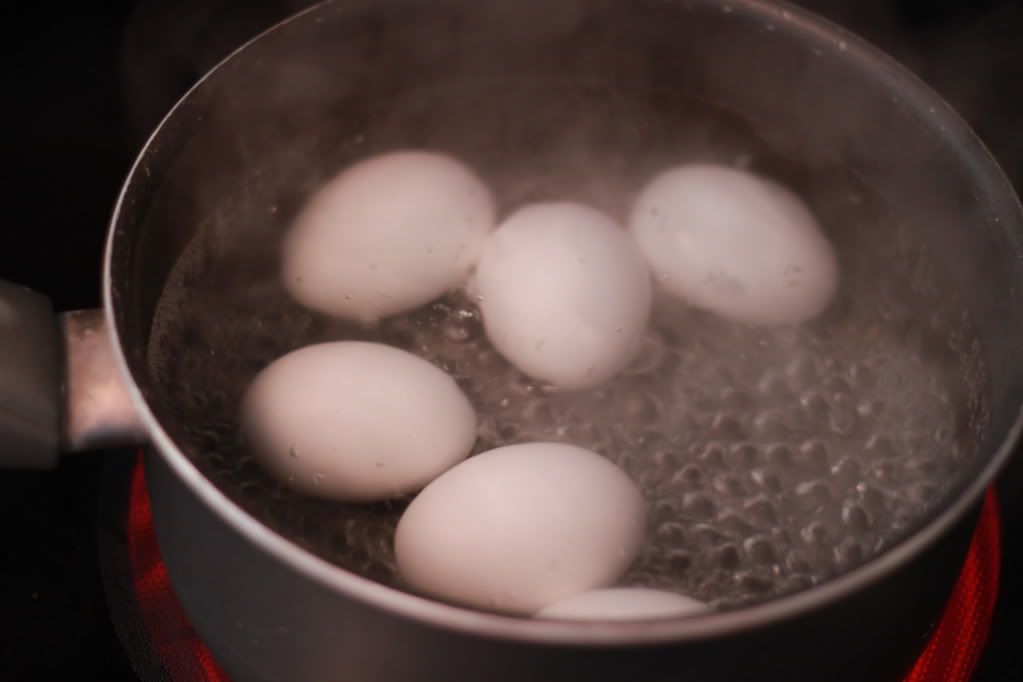 While your eggs are simmering go ahead and get your dressing mixed together. Just dump everything in and combine with a whisk!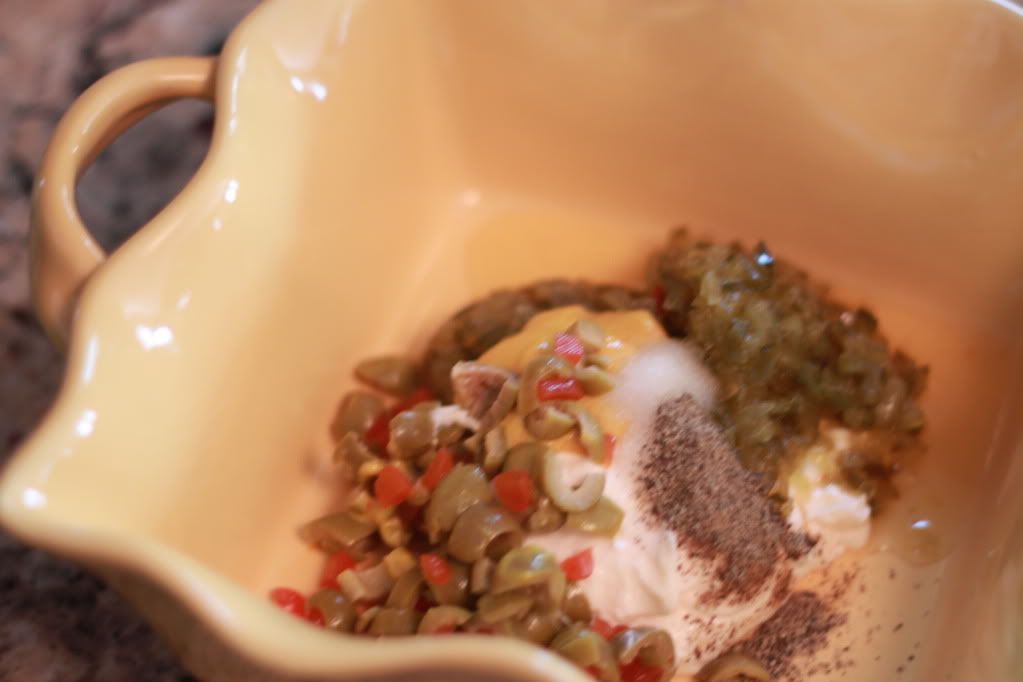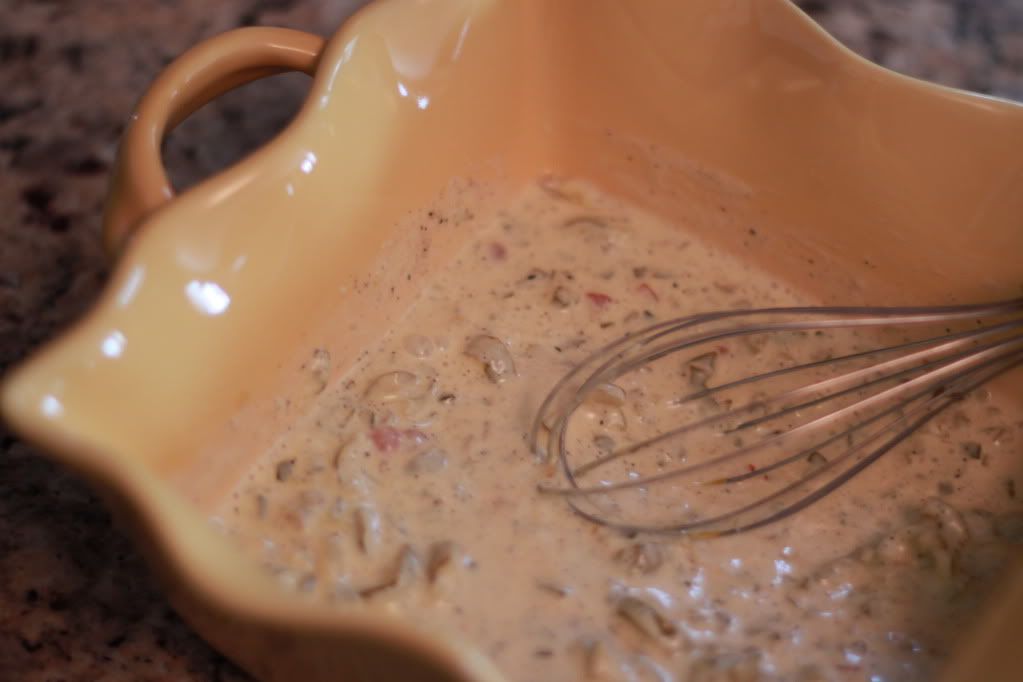 Once the time is up dump out the hot water and run cold water over them until they are cool enough to handle.
I'm sure you were wondering why you needed almost expired eggs. Well, it makes them easier to peel! The older they are the less attached they are to the shell so you don't get that troublesome egg that falls apart as you are peeling.
Do you have an egg slicer? You should. It's the bomb! I'm pretty sure I stole this one from my mom, but you can purchase one through pampered chef. Okay cross your fingers, it's time to see if you have a pretty egg!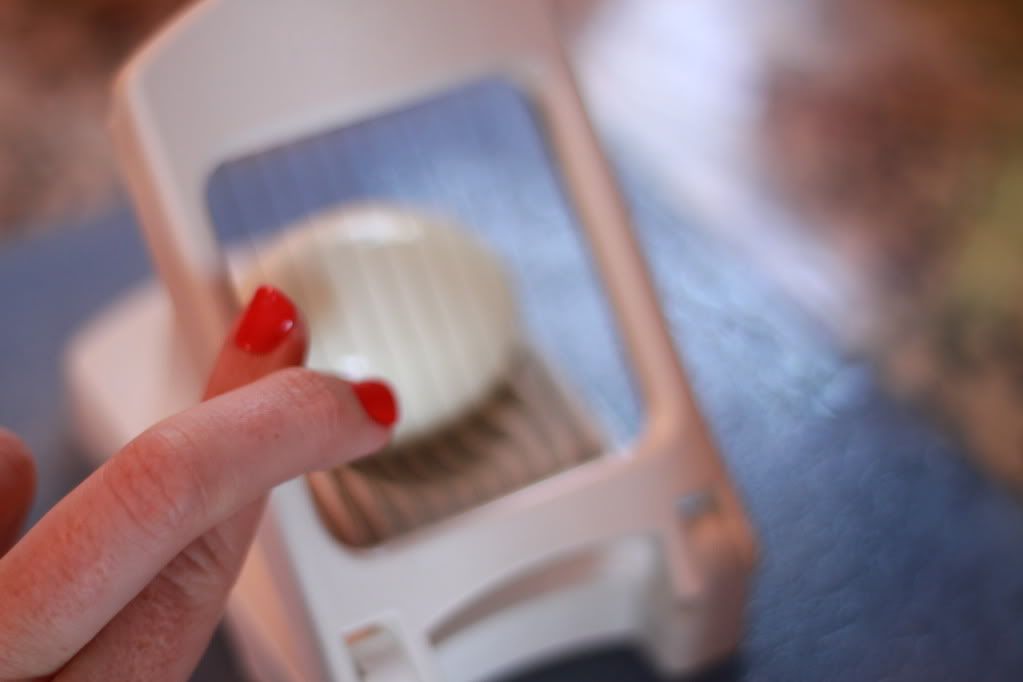 Look at that gorgeous yellow yolk! It's not gray, it's not rubbery. It's perfectly yellow and fluffy! See it works!
Now slice them all up (I slice one way on the egg slicer then flip it and slice the other). If you don't have an egg slicer just chop them up.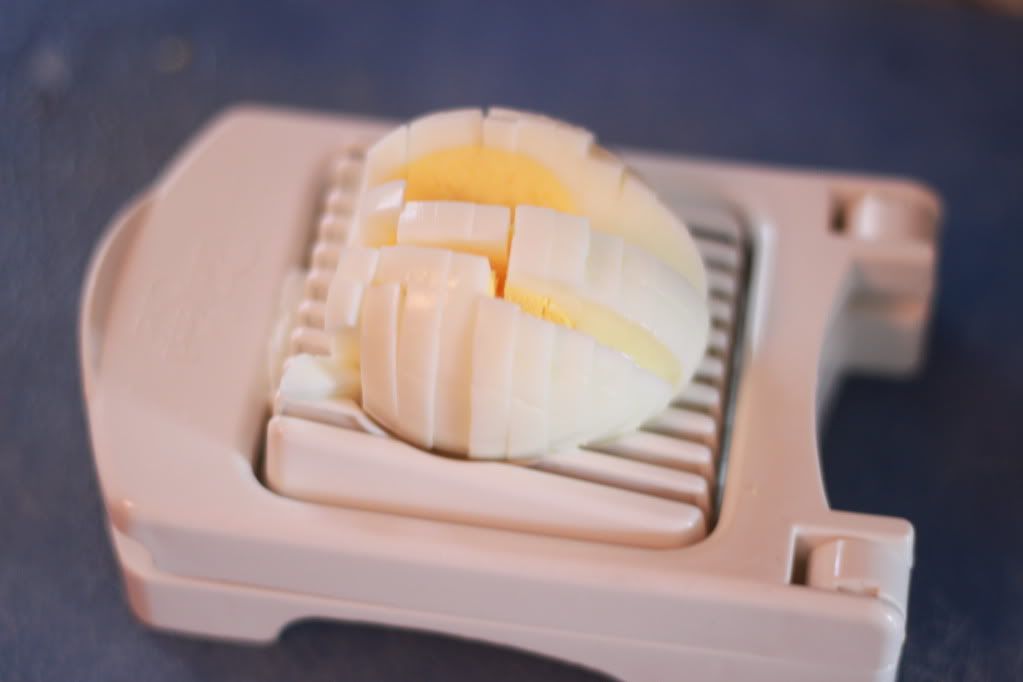 Add them to your dressing and mix again gently with your whisk. Ta-Da! Egg Salad.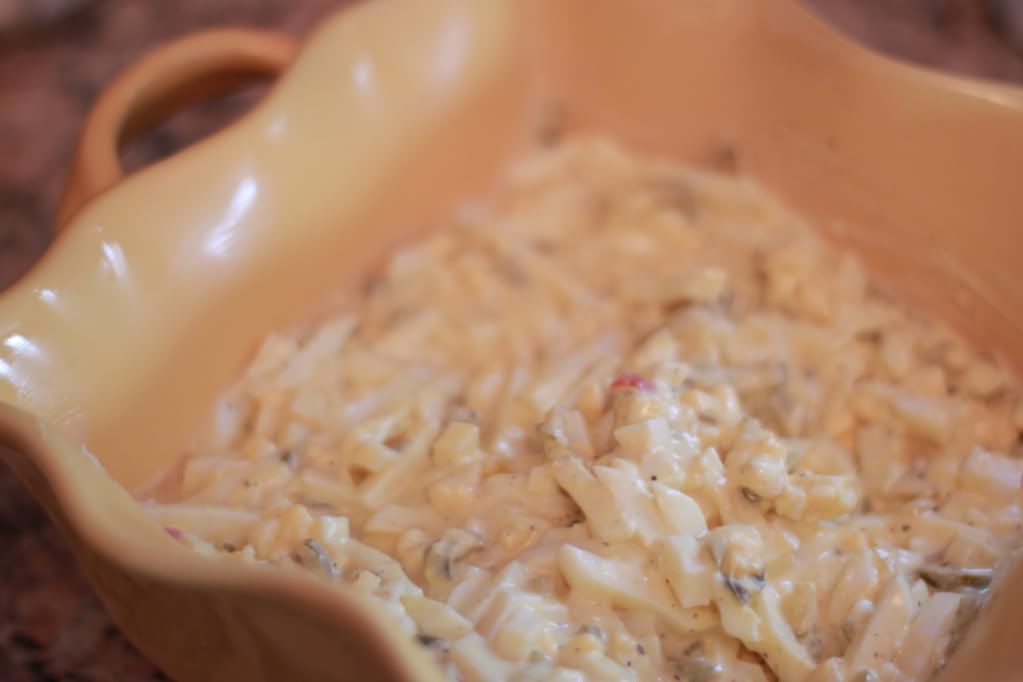 Put it on some bread and you have a nice little sandwich. Or go ahead and eat it with a spoon. I won't tell.