I'm proud to say that mommy time has been extremely productive. Yesterday I cut, printed, and glued my little heart out. I can now say I have 1 out of the 5 million projects done for E's first birthday (only 3 months away). I know. I'm nuts. Here's a glimpse at his birthday banner.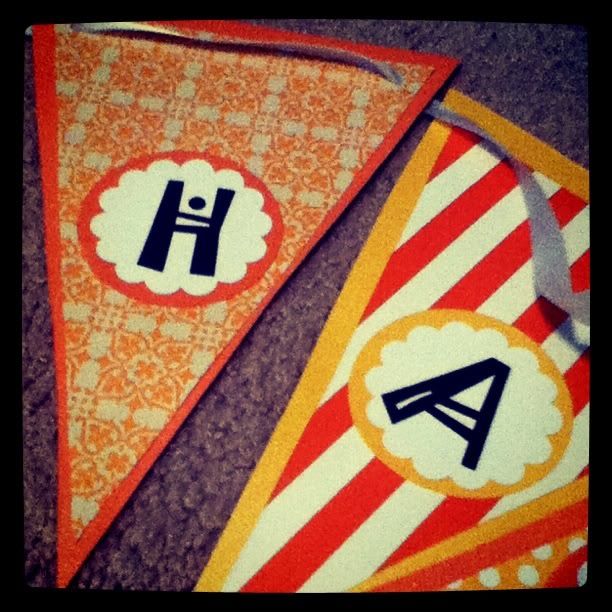 I cursed myself for not buying a regular hole punch today. I bought this fancy Martha Stewart one which unfortunately for my fingers requires the use of a hammer. Have I mentioned I don't have very good aim? Let's just say you need a lot of rage to make a hole with this thing.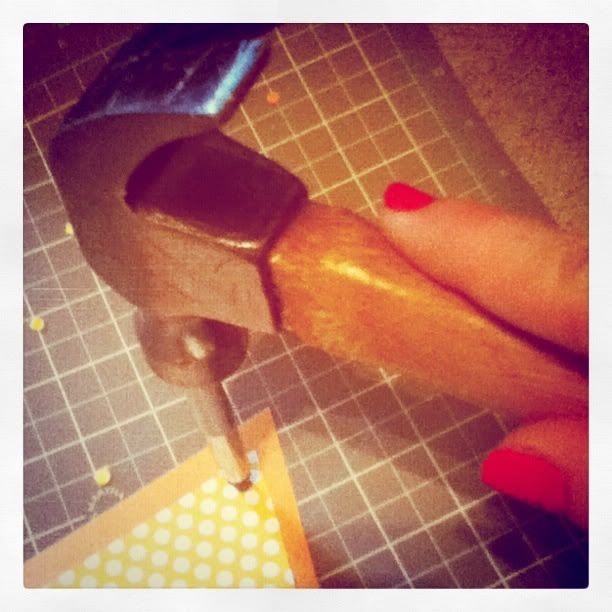 My husband arrived home with the oh so romantic single long stem rose. I feel bad, but I always immediately chop off most of the stem so I can get it to fit in a vase. Anyone else? Maybe I need to find a different vase...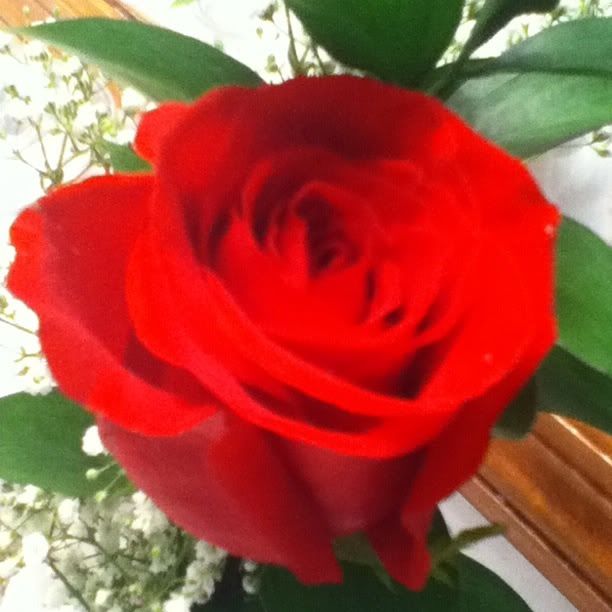 I got all dolled up for date night in another sale dress from the Loft. We headed out to a local Greek restaurant. It was amazing. We actually got to have a conversation and taste our food! Sorry E. Sometimes you aren't the best table guest.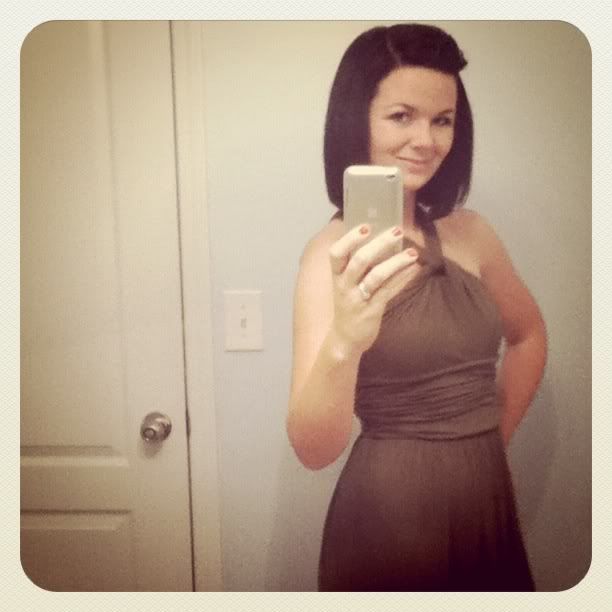 I can't have a big meal without ending with dessert so me and the hubby made a late night run to Publix to pick up two delicious slices of dulce de leche cake. MMM....I wish we had bought the whole thing!
We would have gotten excellent sleep, but the fur child kept us (mostly me) up all night running around our room looking under furniture for God knows what.
This unfortunately continued into this morning as she decided whatever it "was/is" made it's way under the oven.
Thankfully it's gone or she's just too tuckered out one to keep hunting it down. I on the other hand am highly disturbed that we still don't know what this mysterious thing is!
Michael and I enjoyed a quiet breakfast of cinnamon rolls and homemade iced mochas (thanks to Sherri Lynn for this recipe) before heading out for our second date......at the eye doctor.
Yes, we had a shared appointment.
It ended up being quite fun although I felt a little silly. When we made the appointment 2 months ago I thought we would have E with us so I requested we have our appointment at the same time.
Now I am more than ready to go see my little guy. So I'm off to my moms with another project in tow. I'm hoping to get these hand towels for E's bathroom knocked out today and then enjoy some pool time.