After a long day of traveling yesterday, we finally made it to Cody, WY. This place seems to be a complete 180 in both landscape and atmosphere from Jackson Hole where we were previously staying.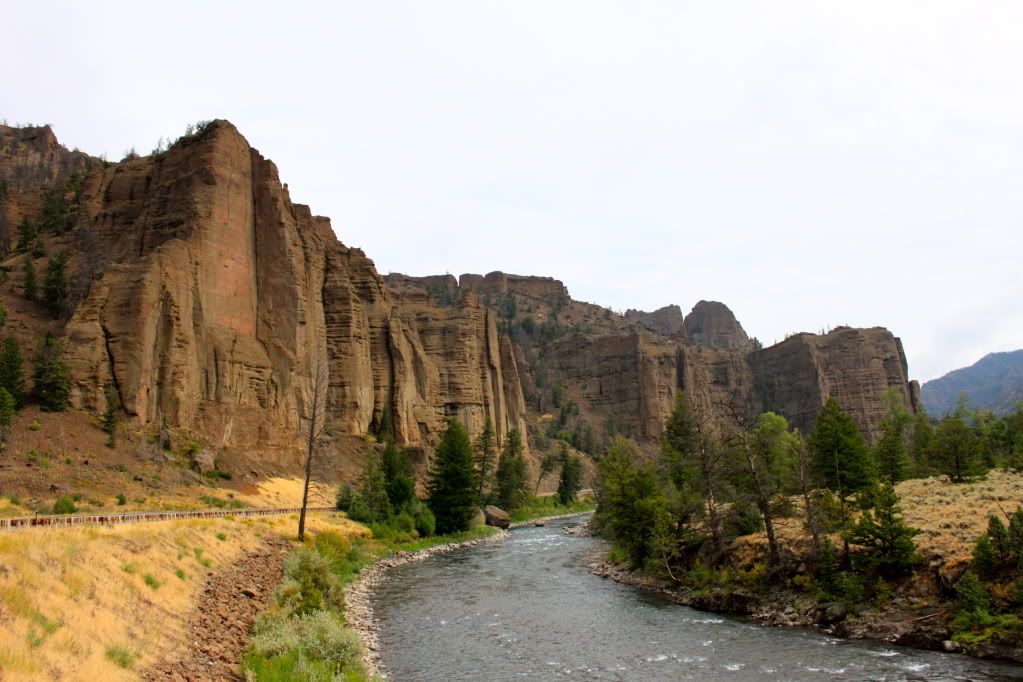 We are staying in the Irma Hotel, built in 1902, in the square of Cody. We were suppose to be in one of the historic rooms complete with claw foot tubs and four poster beds, but instead we ended up in more of an "old" room with historic details like a radiator and a pull cord toilet.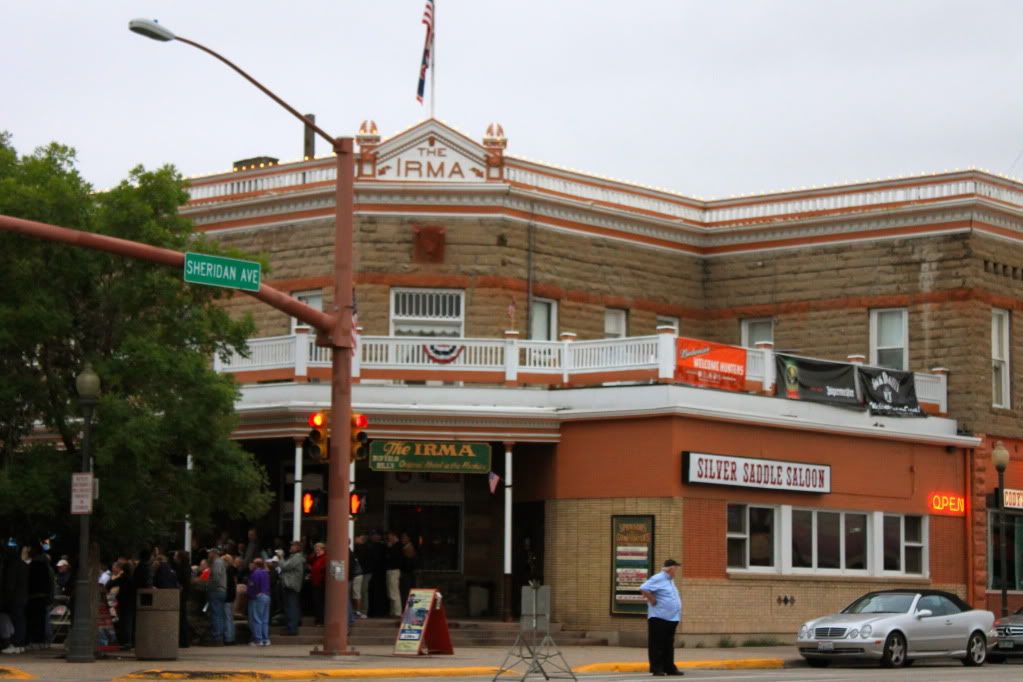 Today was our last day at Yellowstone. We focused on the East entrance of the park seeing mostly waterfalls. We hiked our little hearts out (seriously, I'm pretty sure my heart came out of my chest at one point).
We climbed down over 500 feet and 328 stairs (an evil version of a stair master complete with a side effect of vertigo) on Uncle Tom's trail to see this...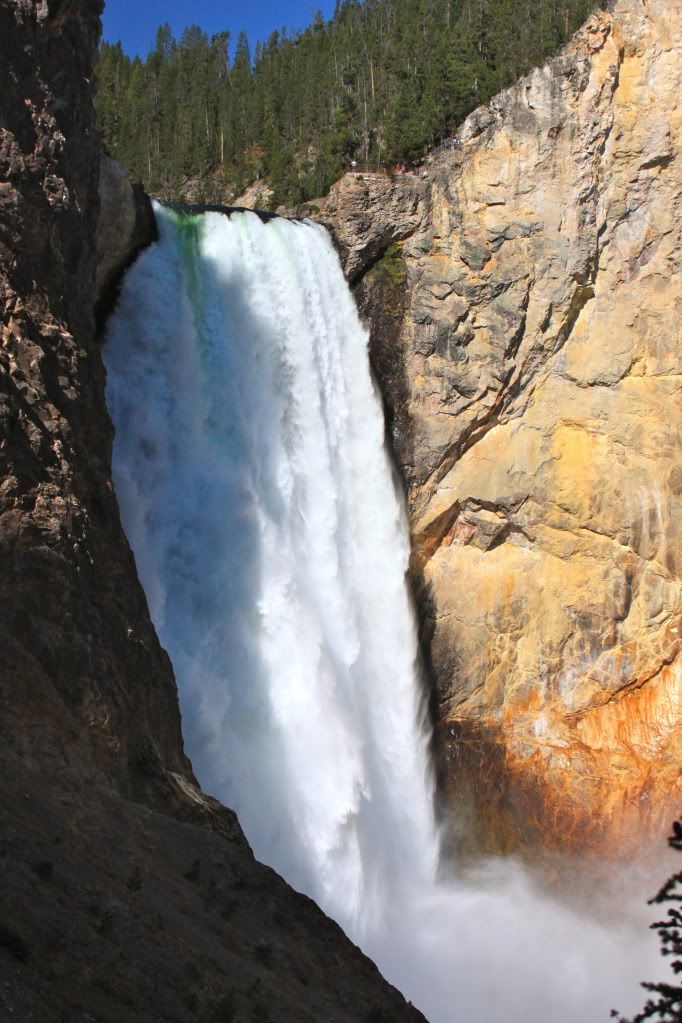 308ft high Lower Falls twice the size of Niagara Falls
We also hiked down over 600 feet via a series of switchbacks to see the top of the Lower Falls.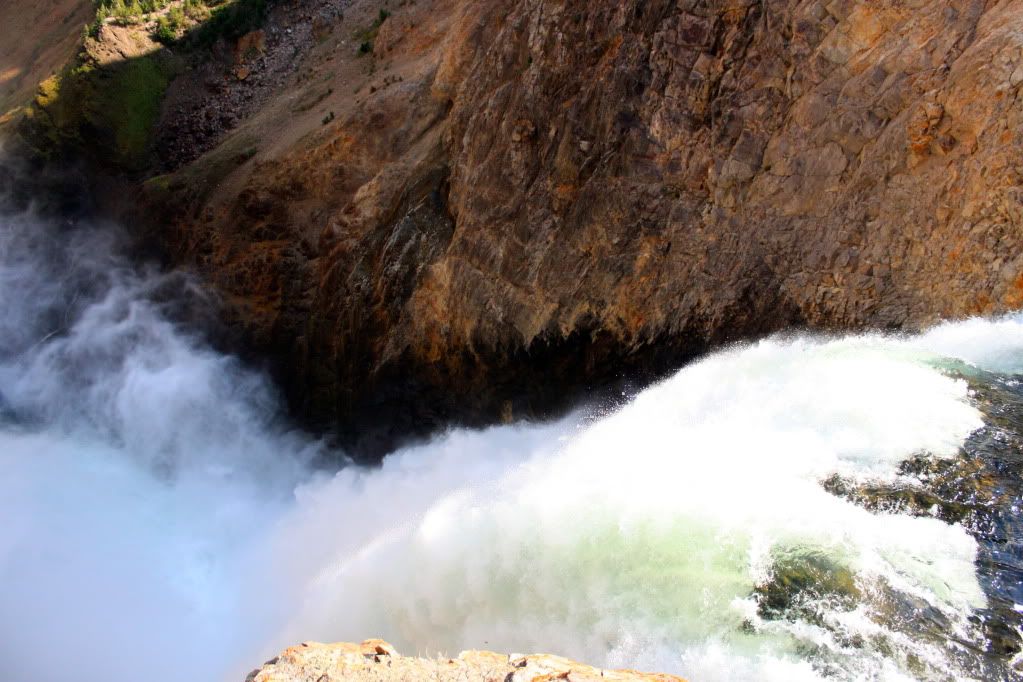 Honestly you could feel the pull of the falls from this point and I got as physically close to a rainbow as I have ever been!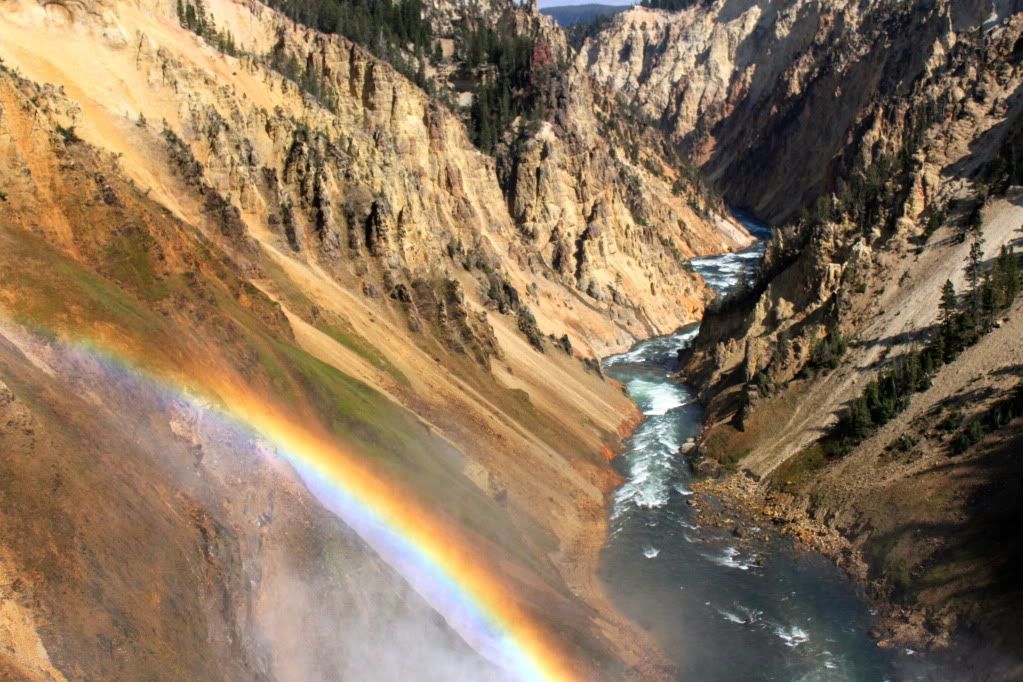 View of Yellowstone Canyon
Finally we climbed down another 600 feet to see one more view....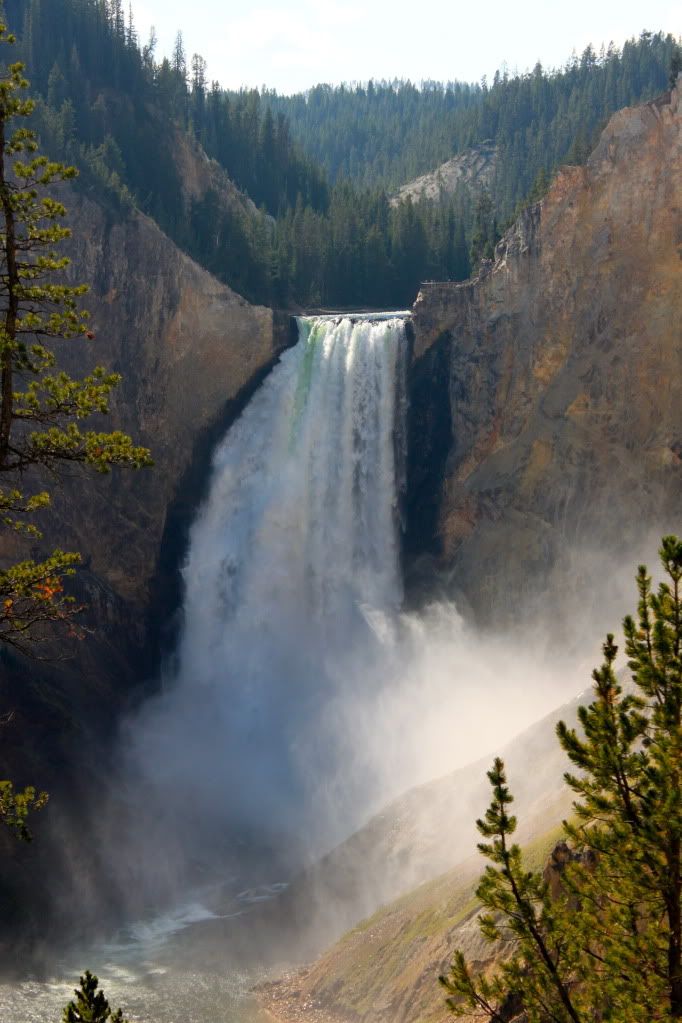 You really felt like you were in the bowl of the canyon from this point.
I'm pretty sure I'll be feeling all of this tomorrow. Ouch....mama's out of shape! I know this is a short and very sparse recount of our day, but honestly...that's all I've got the energy for at the moment!
A few more views of the day just because I can't help myself...
P
ictures speak louder than words anyways right?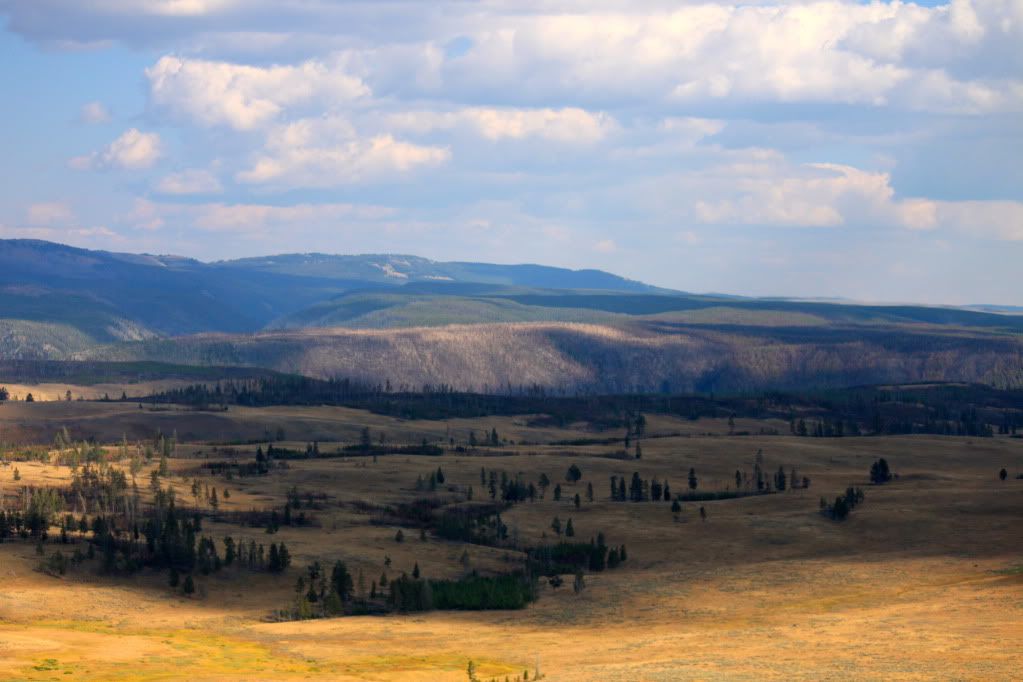 Honestly, who tries to pick some one up on the edge of a cliff?
And it is a cliff even though you can't tell from this picture.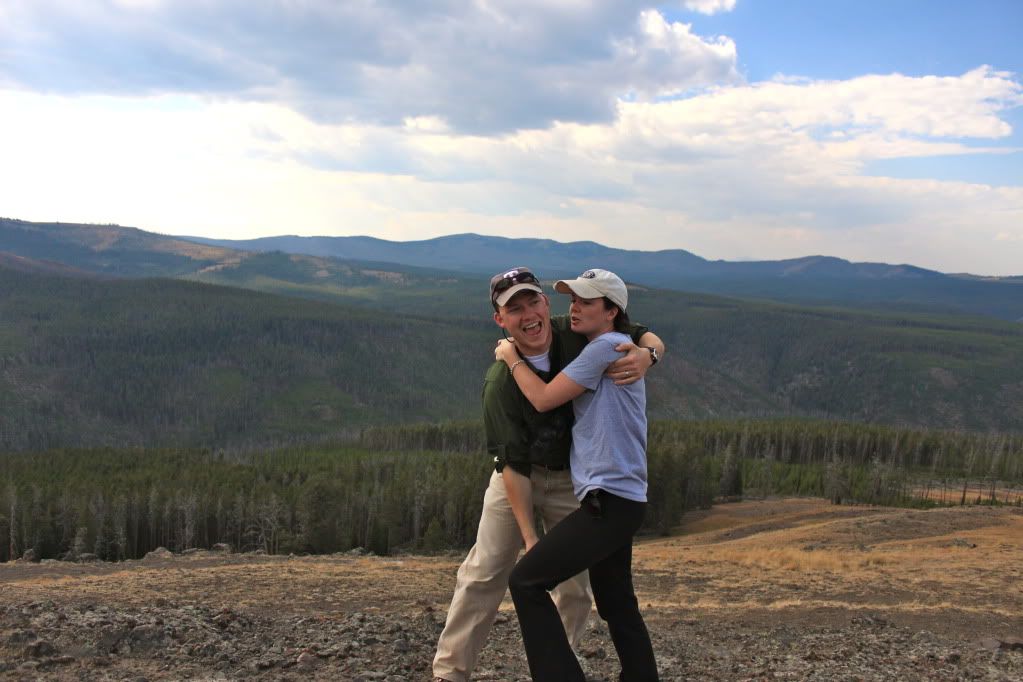 "Hell to the no Michael!" That's what I'm saying (errr, screaming) here. Nice try.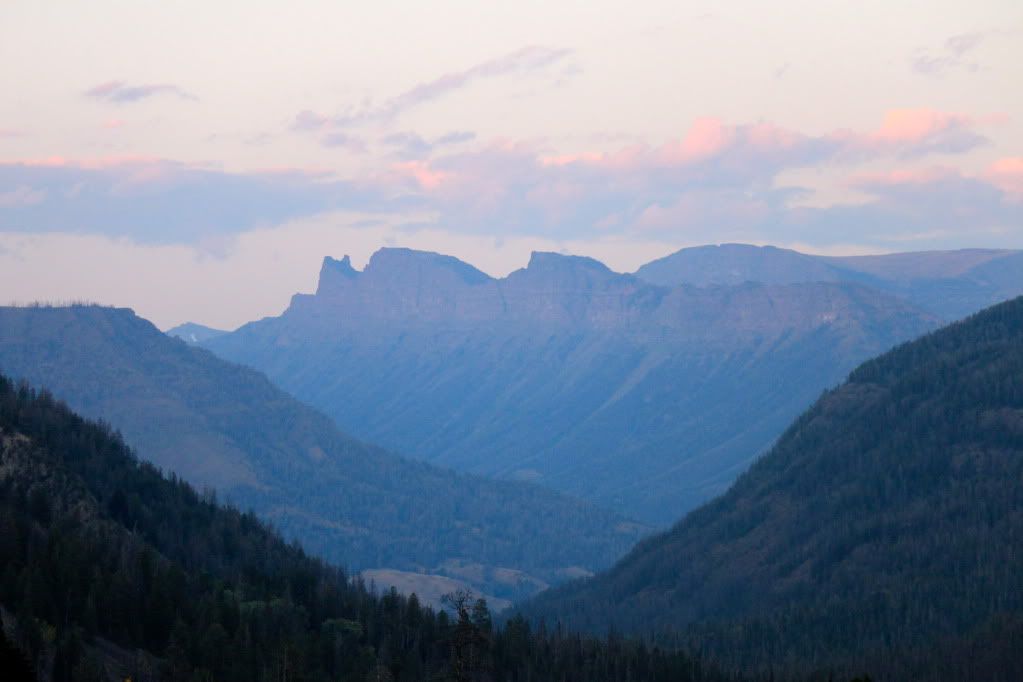 Until next time Yellowstone!