Mama guilt hit me hard this Halloween. I had big plans of making a costume for E but it just didn't happen. The birthday extravaganza took all creativity and motivation from me so I bought a costume on Amazon. You know what though, it all worked out in the end, E loved his costume and I was pretty happy I didn't have to make one. Maybe next year? I should probably start in August.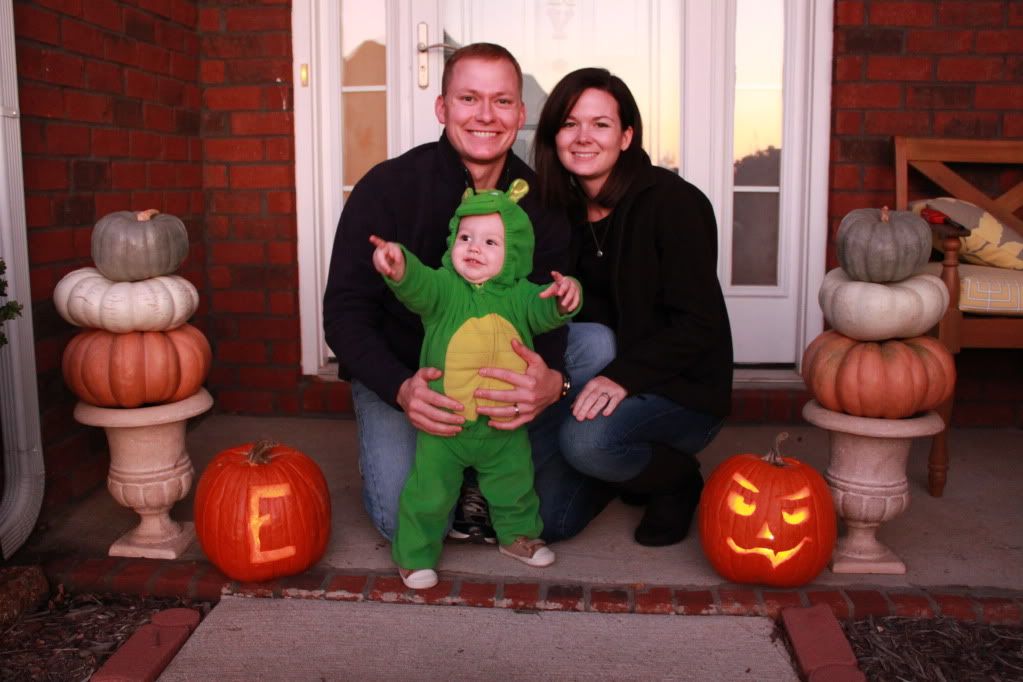 We had a fab Halloween. I called my sister bright and early yesterday because I was determined to get the pumpkins carved and Lord knows I wasn't going to attempt it by myself with E. I thought he would be more than thrilled to get all gross and dig into the pumpkin guts...turns out, he's not so sure about it.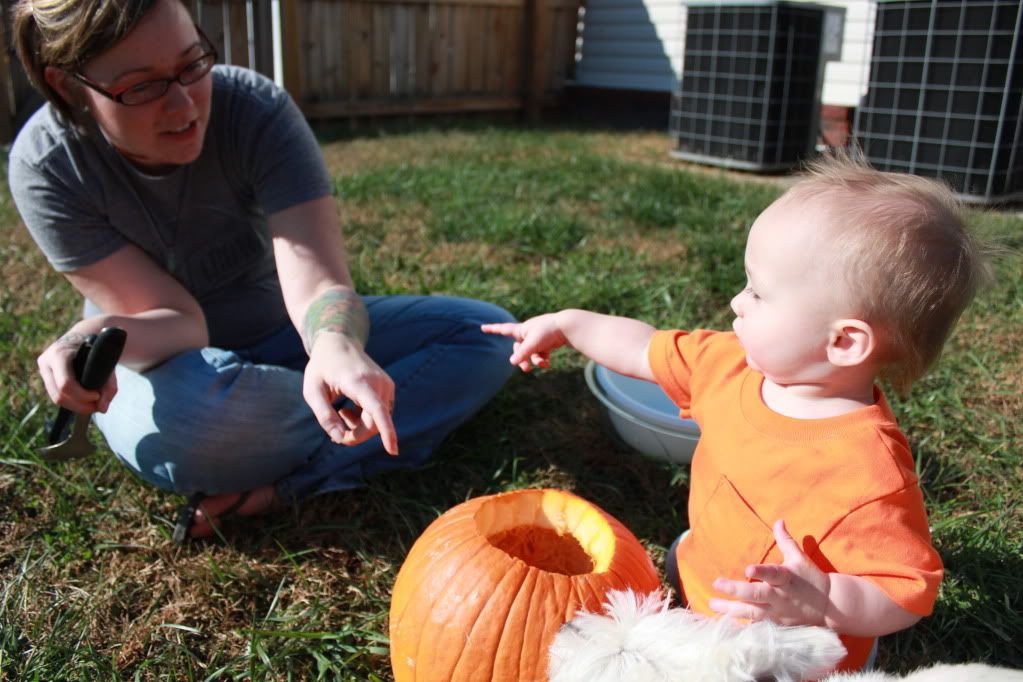 You do it. No, you do it!
In fact he'd much rather just use a spoon. Me too E, me too.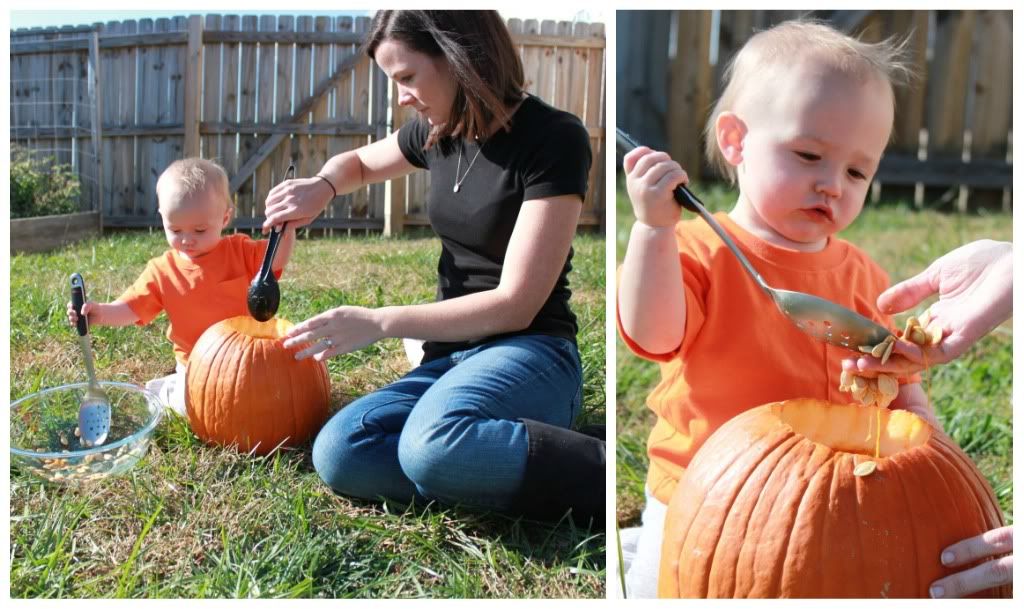 The pumpkins got carved mere minutes before trick or treaters came ringing our doorbell. I sat out a variety of pick up appetizers and made a baked salami to die for. It went so fast I didn't even get a picture.
We got our traditional Halloween photos before heading out to trick-or-treat. We only went to two houses. You kinda feel a little guilty asking for candy when you know that they know that the kid can't eat it. He had a ton of fun watching all the little kids come up to our house though.
Now he sticks his hand in it...figures!
We ended the night with Chicken Chili and hot Caramel Apple cider! It was perfect and I can't wait for next year!