After much procrastination, we finally did a mini photo session with Ethan yesterday so I could get a picture worthy of our yearly Christmas cards. The one in the monthly picture below is not it, but it pretty much sums up our day. Well and this picture...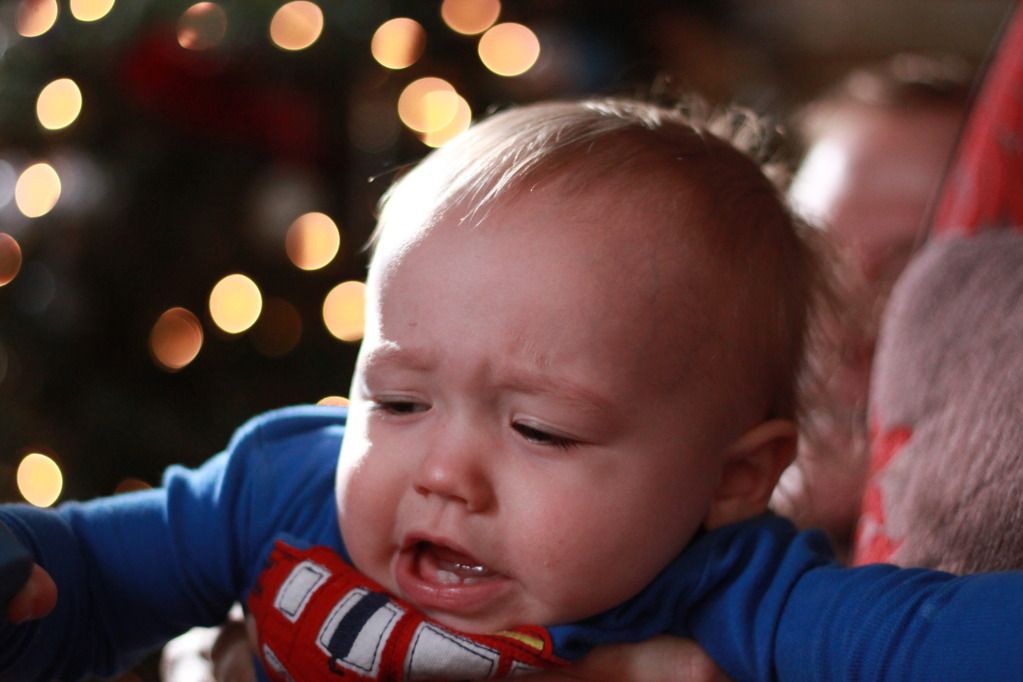 Sigh

...it was a long day.
And, if you could have seen my face. It would have looked a lot like his. The pictures got done though and with 2 day shipping (whomp, whomp) they should get here in a relatively decent time. Isn't today just December 5th? Christmas time is crazy time.
Speaking of December 5th...
Ethan has certainly gained a certain sense of independence just in the last week. He wants to stay up later, refuses to hold our hand, and wants to eat off a plate with real utensils. I have a feeling that these next couple of months might be hard on this momma. Terrible twos...I'm just betting it will be the terrible 1.5. We shall see though.
After I tortured him with the camera and took over 150 shots to only have 5 turn out decent...this being one of them (and even it is a tad blurry)...we let him run shoeless back to the car. Yep, those socks are filthy and have a hole or two in them now. I'm just betting that it won't be long before he doesn't want to sit in a shopping cart for me. Whew... independence here we come!