Well it's finally time to show off this year's Christmas card. It was a challenge this year for sure and honestly, I really put it off until last minute. I originally started out wanting to do THE pinterest shot...you know...the ones with the pretty lights in the background. Yeah...that didn't quite work out.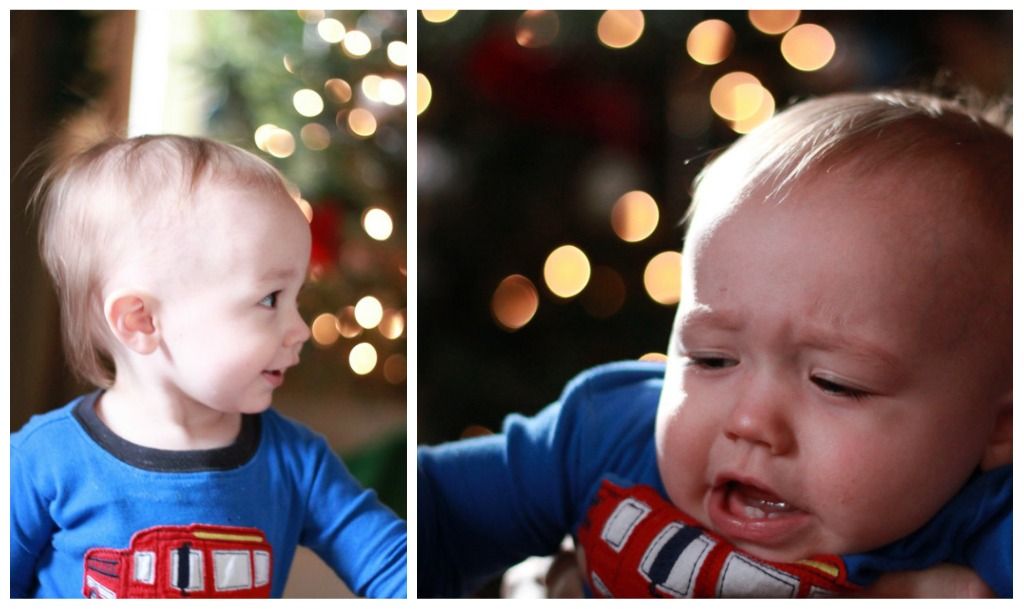 So we went to plan B which was to head outside...you know...with all the dead grass, barren trees, and a hellacious amount of wind. Did I mention that our toddler was on the run that day? Totally uncooperative. But cute...very cute.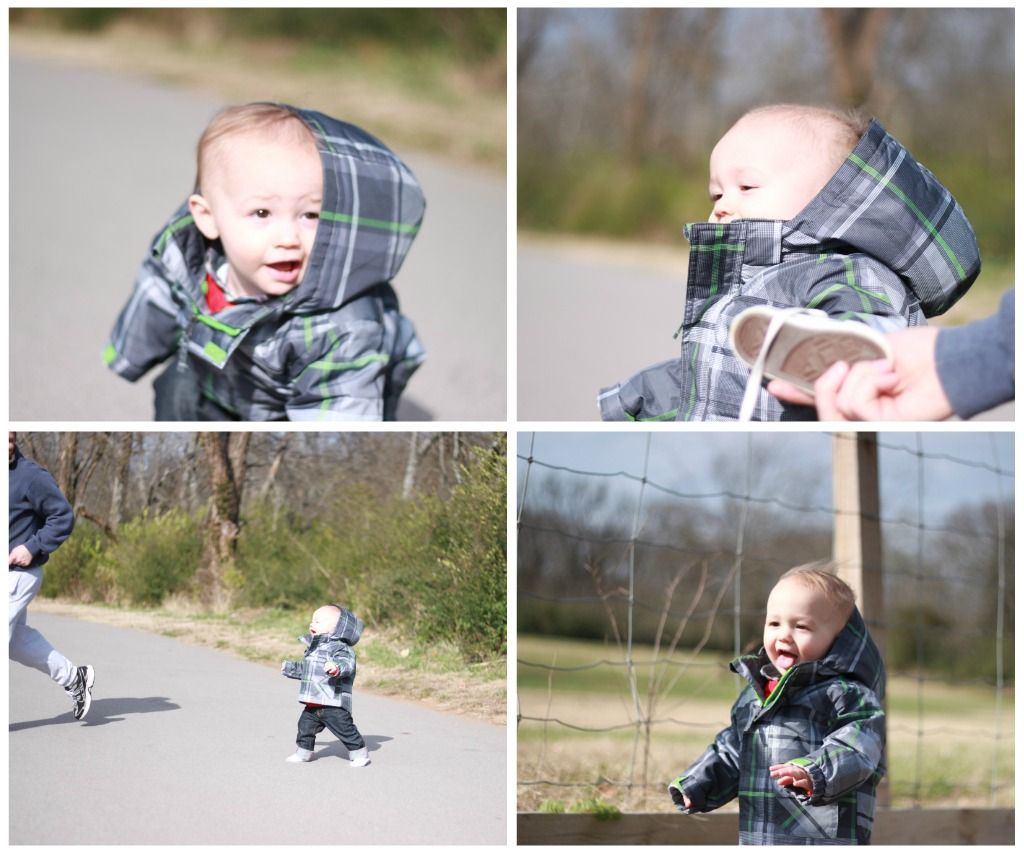 I was in a lousy mood. My camera wasn't focusing properly and yes I am blaming the camera not the user. I'm pretty sure my 50mm has some focus issues but I need to do some more testing before I'm sure. I know I'm no photographer but when everyone is still and I have the little red focus dot right on my child's face and I still get a soft picture...something isn't quite right.
We did start to get some decent shots. I ended up with 5 possible Christmas card worthy pictures out of the 150 plus I took that day.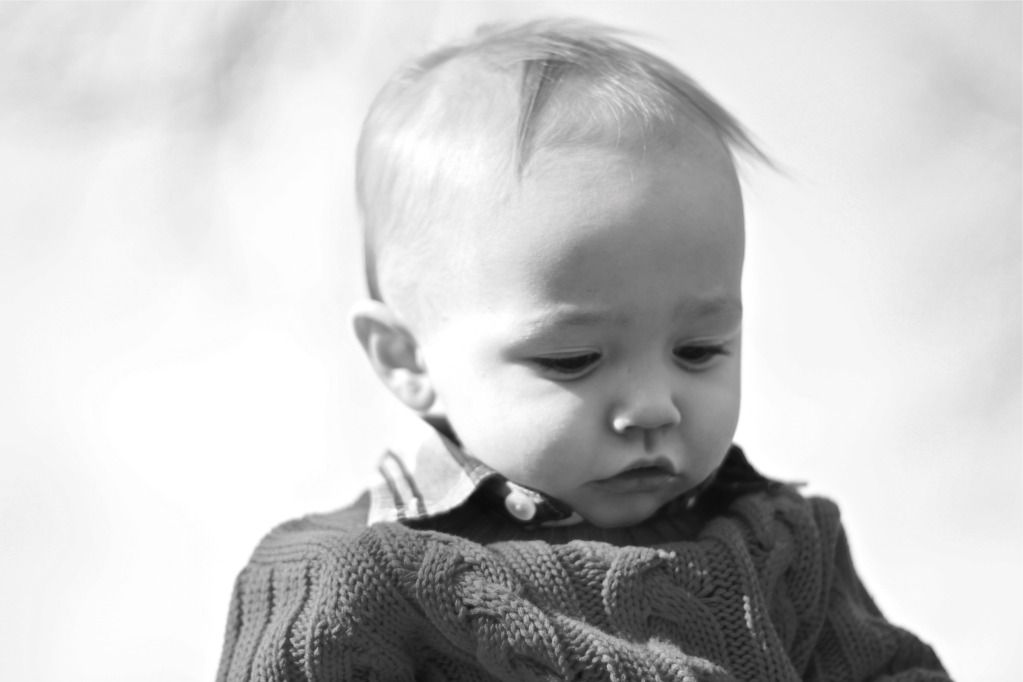 It took a lot of chasing, some bitching and a whole lot of patience from my very dear husband, but we finally got our shot...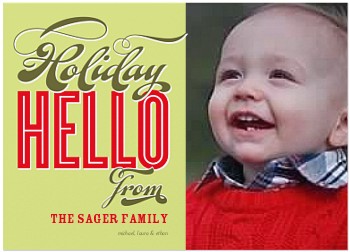 We used Shutterfly for the second year in a row and I couldn't have been happier. It took me forever to decide on a card because they were all so great! The following picture for the back and it's actually my favorite.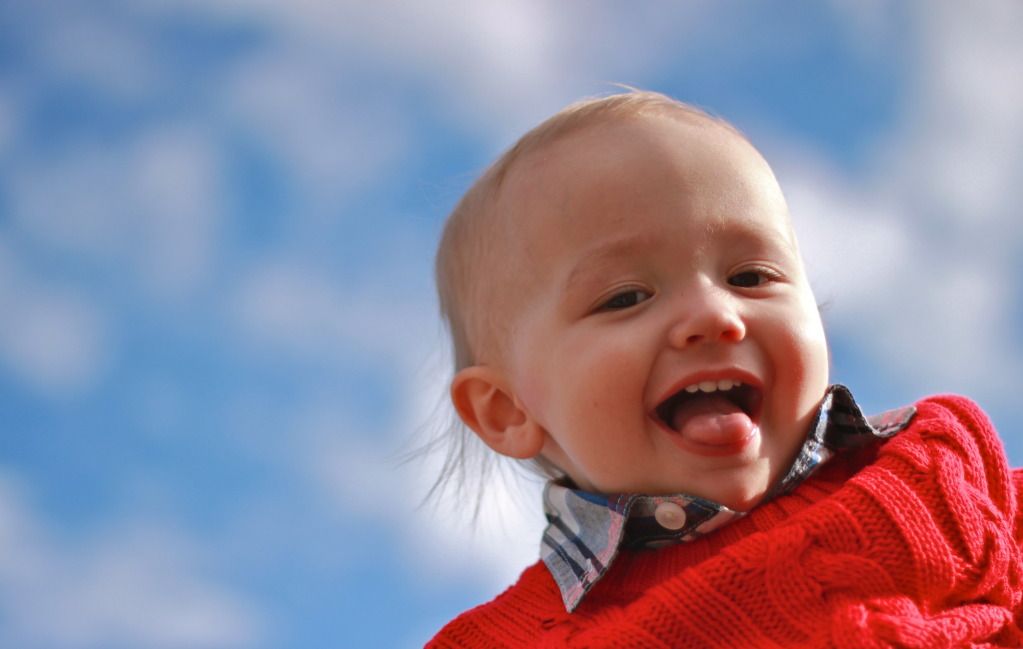 Good thing Christmas card pictures only come once a year right? Shew!