Normally I don't really enjoy making the same recipe over and over again. I'm always on the search for something new, something different, something better, but when it comes to Christmas I always make a Tiramisu Trifle because it's just that good.
I think this recipe is perfect to serve after a big holiday meal because it is so light and not overly sweet.
I also like it because you can serve it in a variety of ways. You can make a single recipe of this and put it in a pie plate or individual mini trifle dishes or even stemless martini glasses. What I do most often though is double the recipe and put it in a trifle dish. It looks beautiful and serves a lot of people.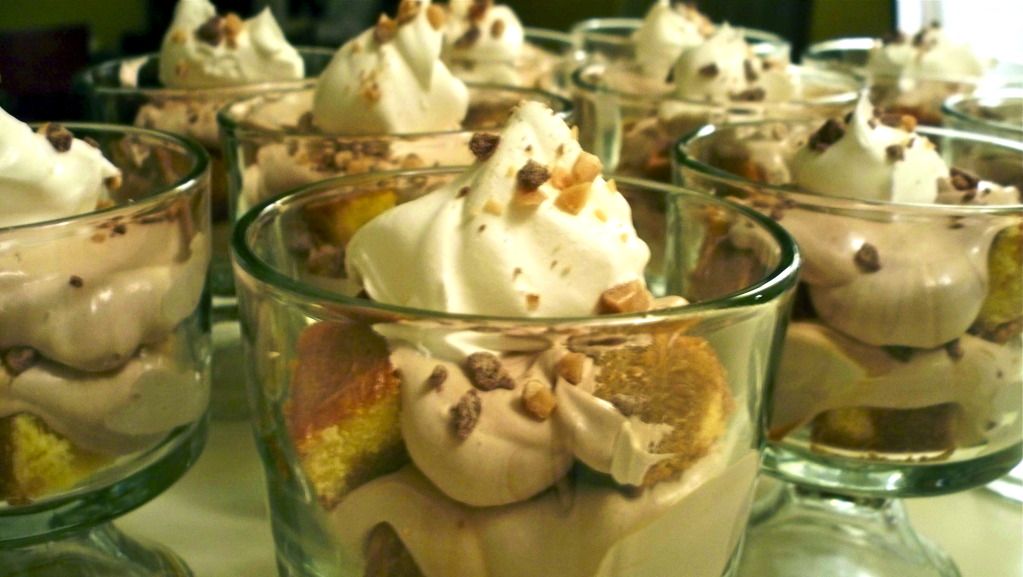 I served these mini trifle dishes at a holiday dessert party back in 2008.
Tiramisu Toffee Trifle Pie
1 1/2 tablespoons instant coffee granules
3/4 cup warm water
1 (10.75-ounce) frozen pound cake, thawed
1 (8-ounce) package mascarpone, softened
1/2 cup powdered sugar
1/2 cup chocolate syrup
1 (12-ounce) container frozen whipped topping, thawed and divided
2 (1.4-ounce) English toffee candy bars, coarsely chopped (I use Heath bits)
Stir together coffee and 3/4 cup warm water until coffee is dissolved. Cool.
Cut cake into 14 slices. Cut each slice in half diagonally. Place triangles in bottom and up sides of a 9-inch deep-dish pie plate. Drizzle coffee mixture over cake.
Beat mascarpone cheese, sugar, and chocolate syrup at medium speed with an electric mixer until smooth. Add 2 1/2 cups whipped topping, and beat until light and fluffy.
For a pie plate: Spread cheese mixture evenly over cake. Dollop remaining whipped topping around edges of pie. Sprinkle with candy.
For a trifle dish: Make layers of cake, cheese mixture, whipped topping and candy. Repeat!
Chill 8 hours.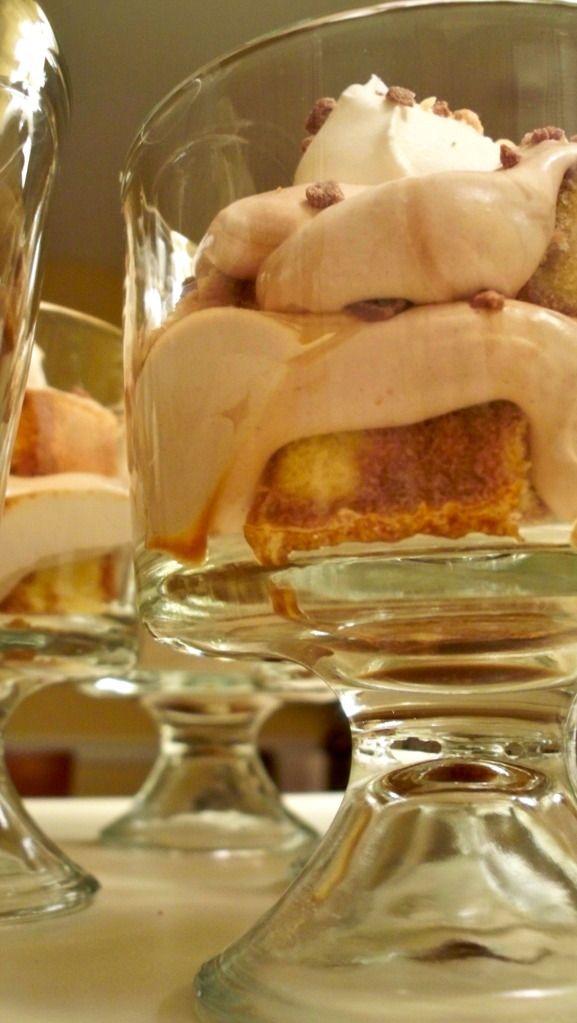 Can someone pass me a spoon???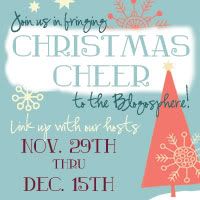 For more recipes, check out my "Recipes" tab up top and come back tomorrow for homemade hot cocoa, marshmallows and peppermint bark!