It's that time of year where we envision our homes being filled with the wonderful smells of holiday cooking and fresh Christmas trees. In reality though sometimes our homes smell like the bacon we cooked the morning before or like nothing at all because we are in our homes so long that we just simply get use to whatever it is that our home actually smells like. I've got a little trick that I learned from my mom however to spice that smell up a bit!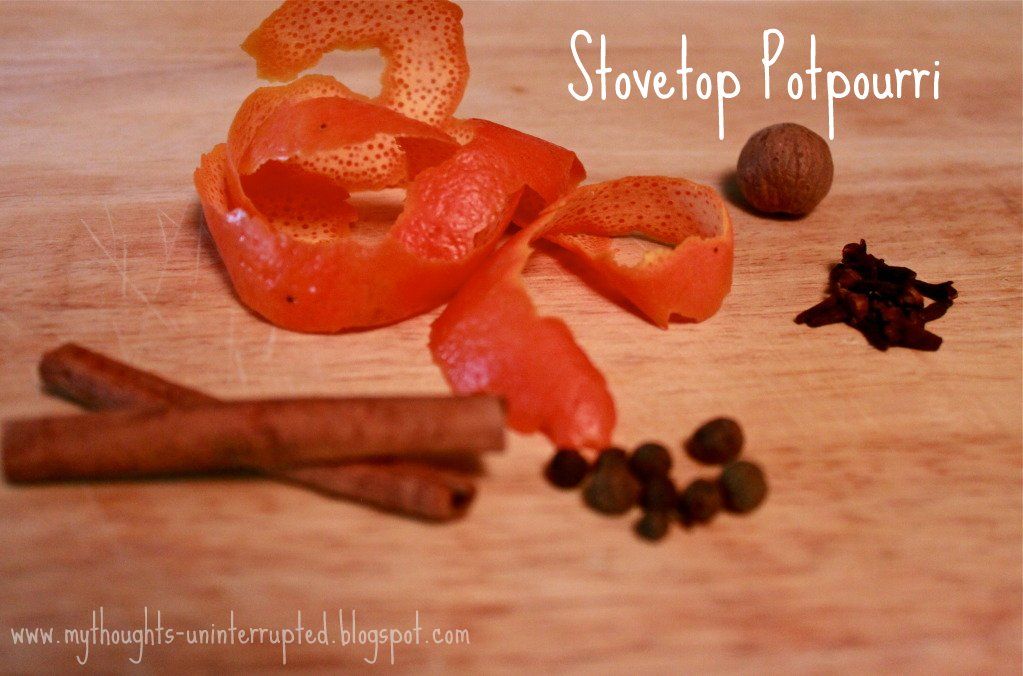 Stovetop potpourri is super simple to make and I'm willing to bet you have most of the ingredients on hand anyways. The main ingredient is orange peel. I actually used tangerine peel in this case. A large bag was on sell a couple of weeks ago for $2.50 so as we ate them, I saved the peels (just put them in a zip lock bag and freeze them). You can also use lemon peels, apple peels, really any sort of citrus...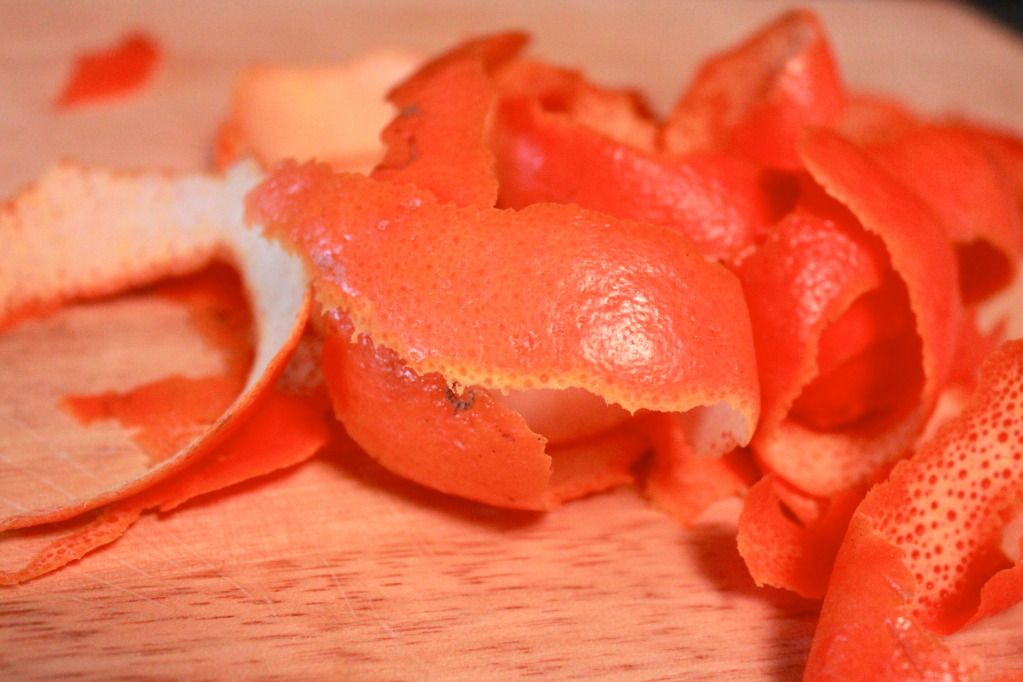 Fill a small sauce pot with water and toss a little bit of peel in (probably about half an orange's worth of peel, but no need to be exact). Then you need to raid your spice cabinet. Grab out all those Christmas spices from last year that are probably expired anyways and toss them into a pot. I use whole cloves, allspice, whole nutmeg which I don't even know why I had in the first place (feel free to use ground...if you use whole make sure to smash it in half), and cinnamon sticks (again you can use ground and I break the whole ones in half).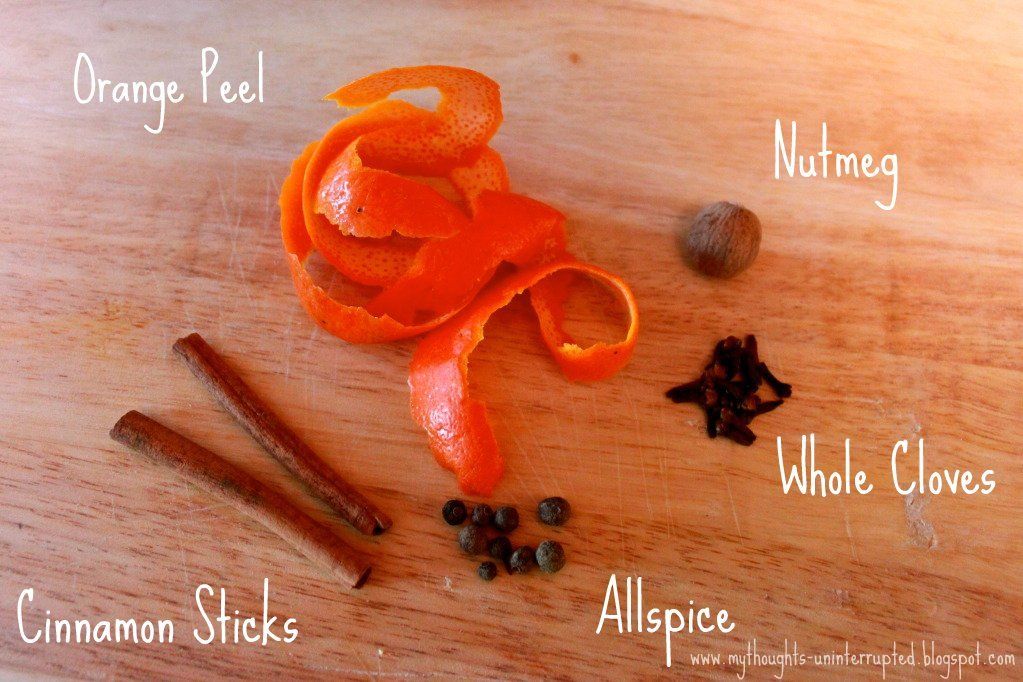 As you can see I didn't use too much of each. If you use the ground spices you might want to use a little more, but you can adjust as you go. Bring the pot of water and spices to a boil then turn down to low and simmer for as long as you want. You do need to check the pot every once and awhile to add more water.
As you can see it's super simple and cheap to make so go ahead get that house smelling warm and inviting! Let me know what you think!