This little one is growing like a weed...as am I. I can definitely feel my energy slowly slipping away and the freak outs about just how much time I don't have left are certainly beginning. At this point I'm pretty certain I won't have the nursery 100% finished by the time this kid arrives.
I'm hormonal and emotional, but otherwise feeling pretty good. Jackson's arrival date has been moved up to 39 weeks since I will be scheduled a c-section so instead of being what I had hoped a 41 week new years baby, he will be a 39 week pre-Christmas baby. Planning at it's finest folks. Cue major freak out sessions. Can you even imagine planning future birthdays?!?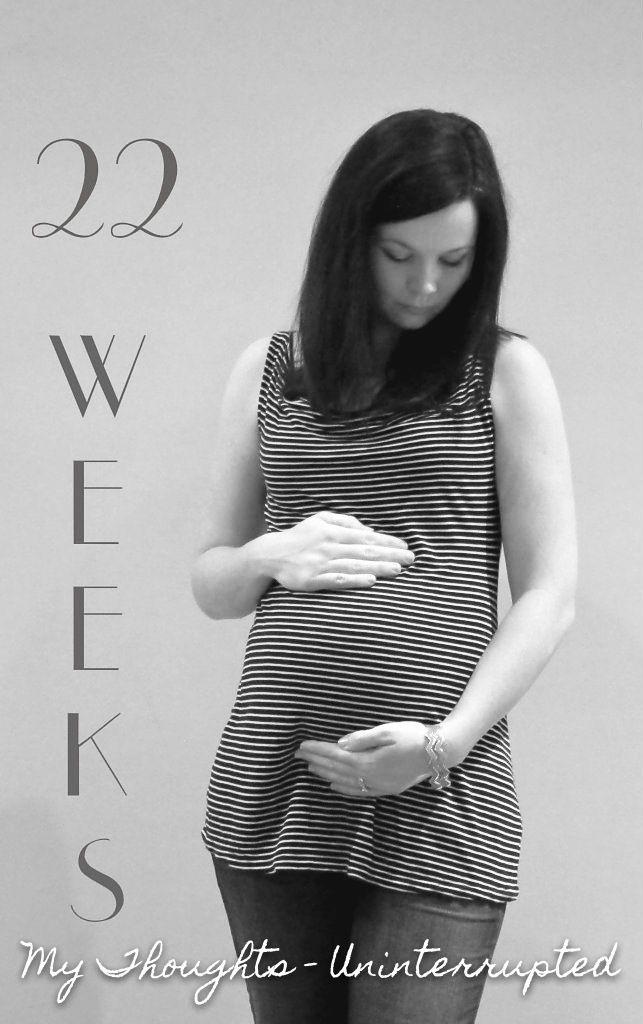 Total Weight Gained: 14 pounds...seriously. Yeah...pretty sure I'm going to hit a 40 pound gain again! I may or may not have been having sugar cravings this past month and let's just say the sugar hits me hard...like right in the thighs. Lord help me because really, I can't help myself. I have no will power. Period.
Sleep: No more restful sleep for this mama. I've been waking up quite frequently either to pee or because I'm so freaking hot or just plain uncomfortable.
Best Moment of the Week: How about of the past month since it's been that long since I've updated? Finding out the gender and picking a name!
Belly Button: Still flattish.
Labor Signs: Nope.
Movement: Looks like I'll have another busy boy on my hands. If I stop moving, this kid goes crazy. His favorite spot to kick me? Right in the bladder of course. I don't remember Ethan moving this much at all!
Food Craving: I'm just hungry in general these days. Sugar, crunchy stuff, McDonalds...bring it on! Yeah those 14 pounds I mentioned? I earned them.
What I Miss: I could really use a glass of wine...or three.
What I'm Looking Forward to: Buying stuff for this new little one because he has zero things of his own at this point. I haven't bought a stitch of clothing for him or gotten started on his room. I may or may not be freaking out about this...see I could use that wine. Immediately.