It's been project central around this house lately, but I'm proud to say that I actually FINISHED something. Isn't that great for a change?
I decided our house needed a little face lift once I noticed our supposedly dark shutters had faded out to almost white. Oops. The front of our house gets full sun for most of the day. In fact, I swear our front door will melt your skin off if you touch it mid afternoon. It's quite ridiculous.
We started off the project by switching out the rocks in the front beds to mulch a few months ago. We also added some more bushes to fill in some holes.
Before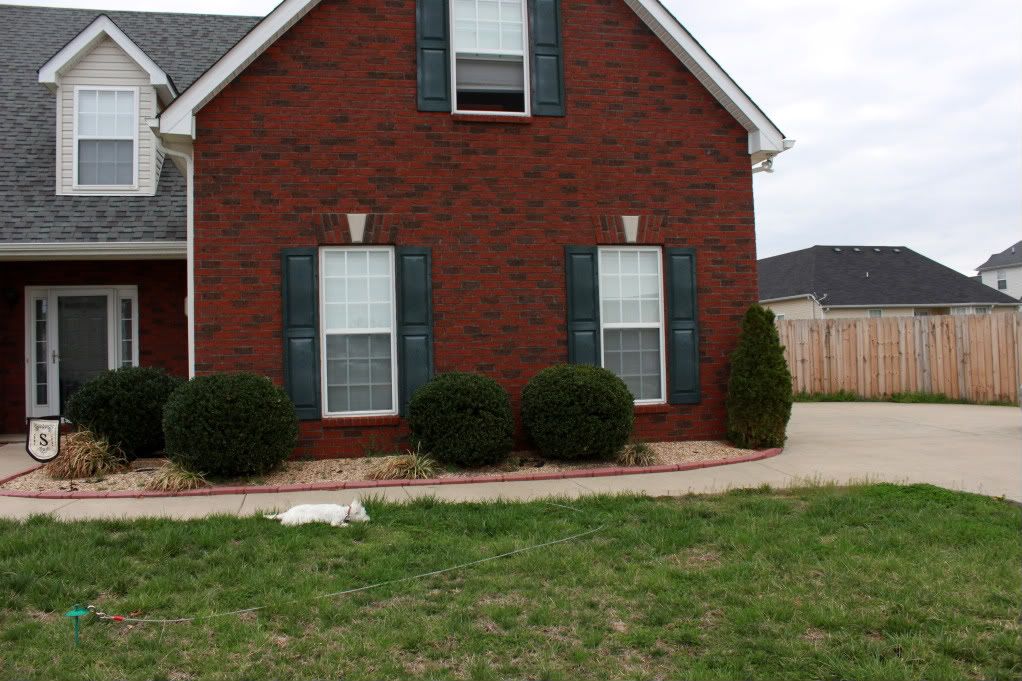 A month or so ago I purchased a bench on major sale at World Market. In fact we bought the display because it was the only one left. The cushions they had in the store were still full priced at $50 (which was almost the price of the bench!). I tried to purchase foam to make my own but I was appalled at the price of it! So I purchased a really ugly one for cheap online and decided to recover it in a yellow/grey color scheme.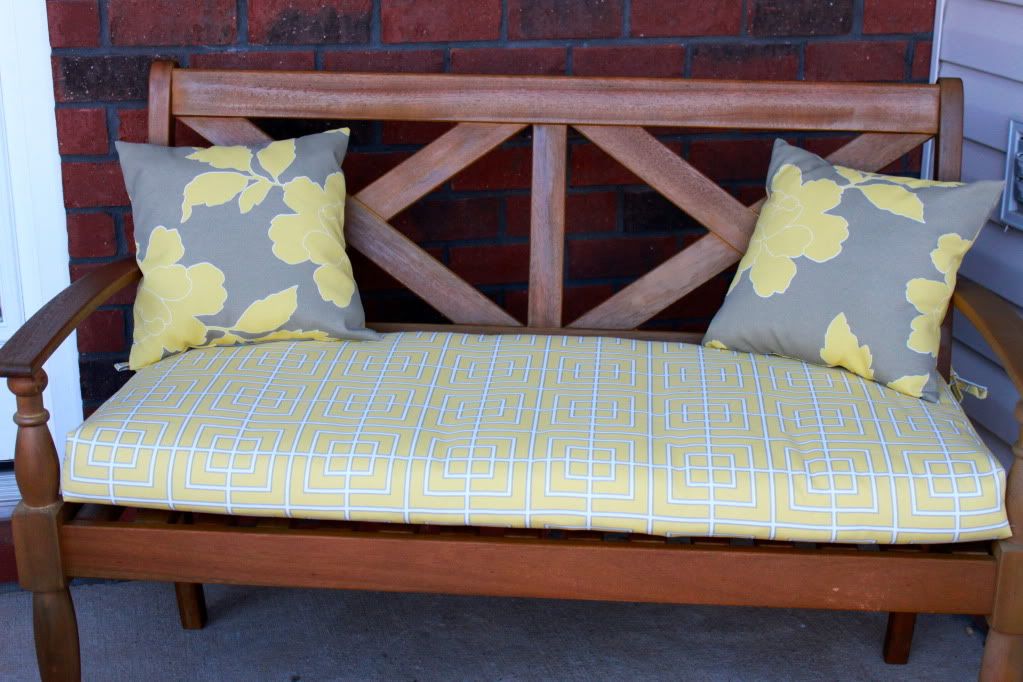 Last week I stayed up way past my bedtime and even got up with my husband the next morning to paint our shutters back to what I assume was their original blue/grey color. I also changed the front door color to a lighter shade to hopefully help reduce the 3rd degree burn issues.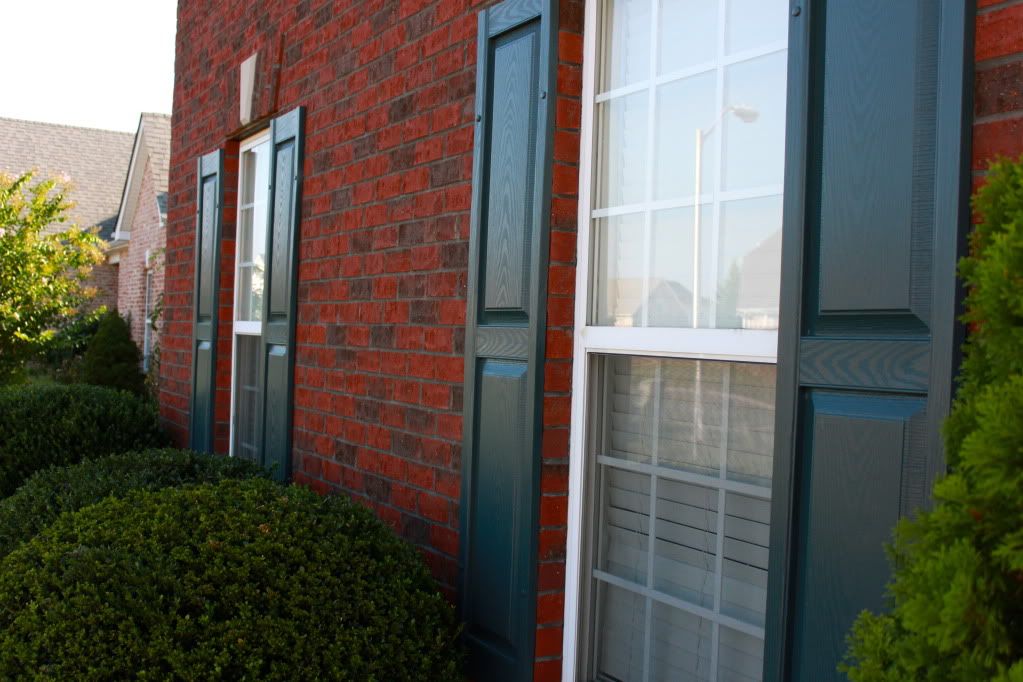 Paint: Valspar Slate Court
Last night I finally finished my wreath. I'd been eyeing the yarn wreaths on Pinterest (follow my boards here) for some time now and decided to give it a try.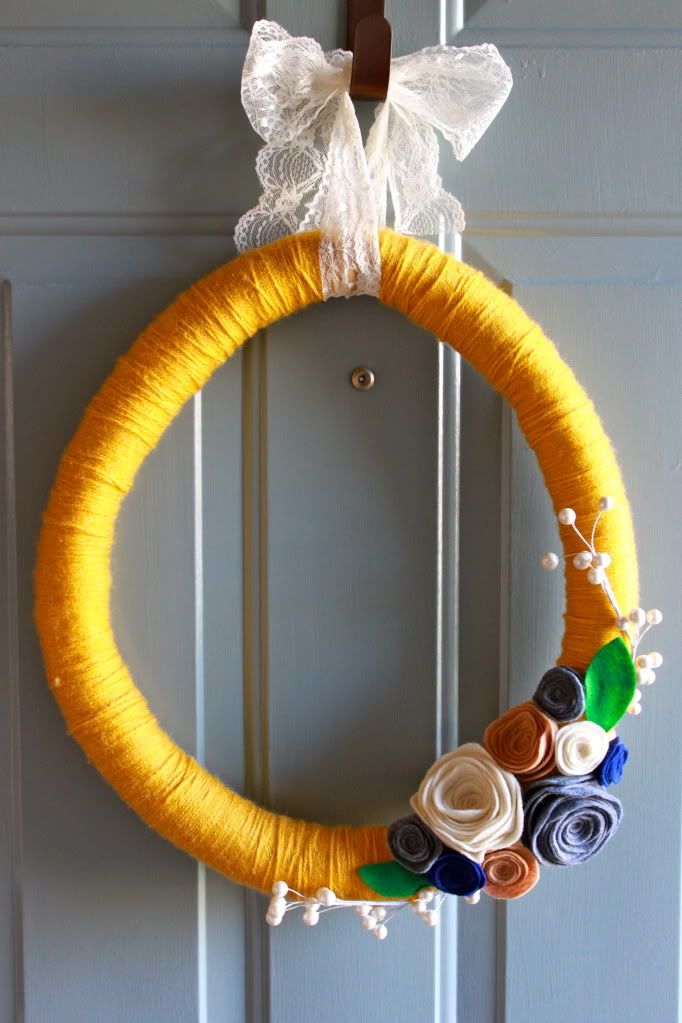 Door Color: Valspar Blue Twilight
I bought some plumbing covering at Lowes for about $1 to use as a wreath form. I stuffed it with newspaper so it would keep it's shape. I bought the rest of my supplies at a craft store for about $10. It took some time to wrap the tubing with the yarn (I only had to use one spool). I googled the instructions for the felt flowers which were really simple. I glued everything on with Aileen's tacky glue. Only time will tell if it will hold up to the heat! I tied it to the wreath hanger with some lace trim and that was it!
Now onto the next project!