Yesterday Michael and I were joined by family to dedicated Ethan to God. It was a beautiful day and ceremony and I think everyone had a lot of fun. Michael and I have put a lot of thought into just exactly how we want to raise our son and one of the most important things to us is to teach him faith.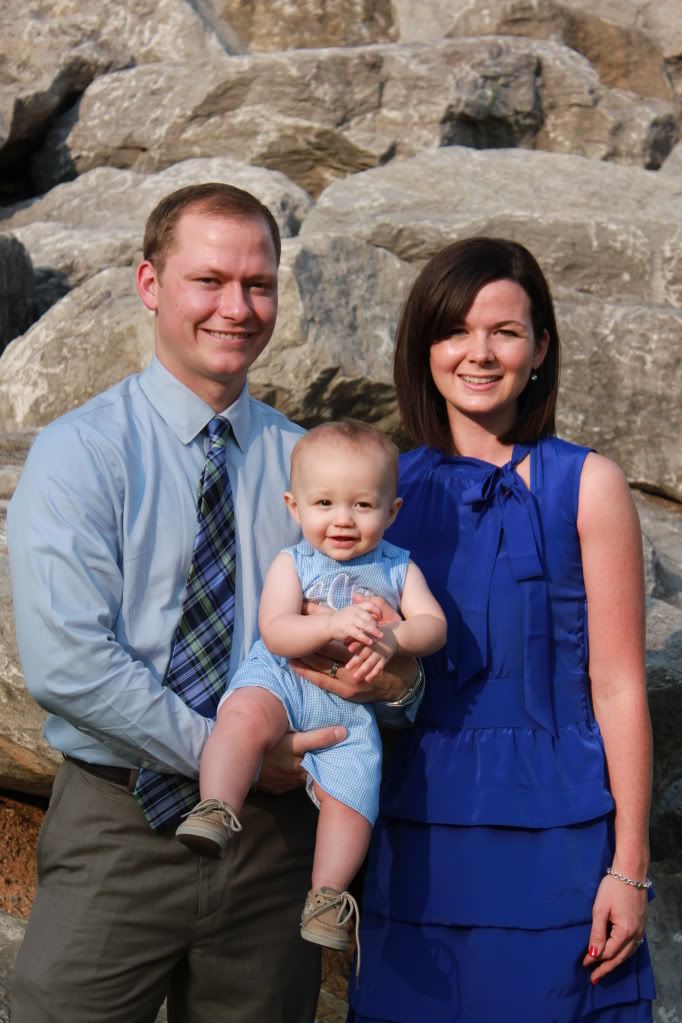 As part of the dedication process we were asked to write Ethan a letter telling him about our decision to dedicate him.
Dear Ethan,
Our hope for you is to one day accept Jesus Christ as your Lord and Savior. We pray for the day He will lay this upon your heart and you will choose to walk with Him. We have seen the changes He has made in our lives and know He will do the same for you. We hope that one day you too will experience God's peace, comfort and love through a relationship with His son Jesus Christ. We have chosen to dedicate you to the Lord and pray you will make this decision on your own when God leads you to do so.
Michael and I hope to do more than just attend church, but to lead by example and make our faith known in the household. We want to teach him how to pray, how to love and how to forgive. We know i
t will take more than just us to lead him in the right direction. We hope our friends and family will also lead him towards the Lord and help us where we fail him.