I normally don't do the style posts because of a couple reasons. One, I hardly ever wear anything worth reporting since I stay at home. Two, I tend to hang on to clothes for a long time so typically....you might not be able to go out and get it since it's been a few years.
Today....is a little different.
Here is what we wore yesterday for Ethan's dedication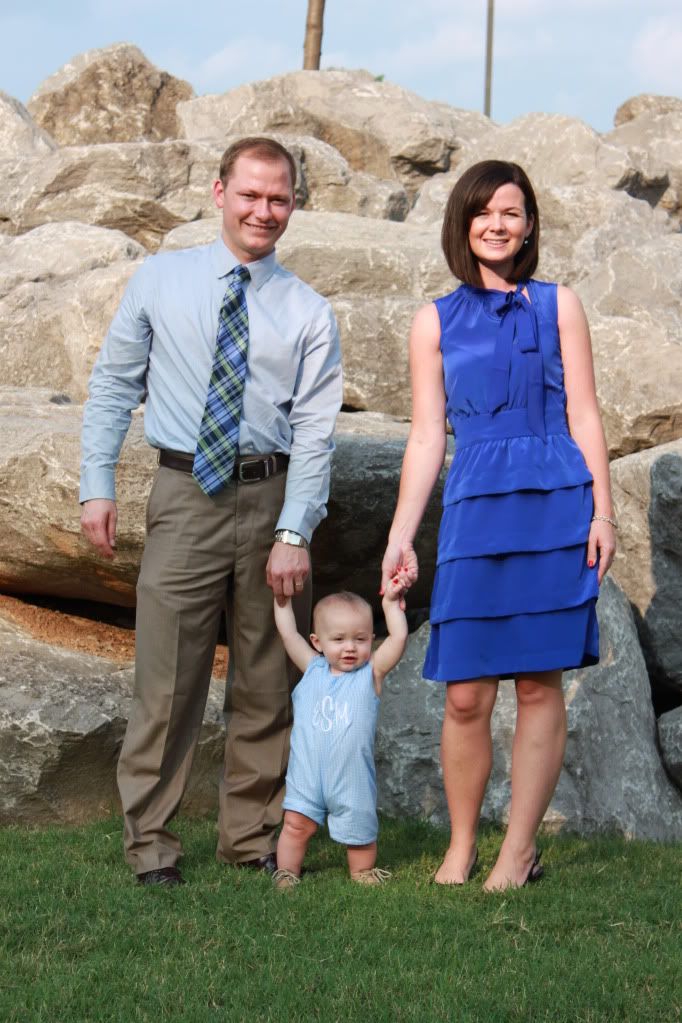 My Dress: eShakti
I recently found this website through pinterest and am in love. They have tons of beautiful dresses and the best part is that they can do custom sizes! How awesome is that? This particular dress is the Bow Tied Tiered Dress in Orient Blue. I did the custom sizing and everything came out wonderfully (minus the arm holes being a tad snug...that might be a measuring problem on my part though). They only charge $7.50 to do custom sizing and if it doesn't fit correctly you can send it back for a full refund or get a gift card plus 20% back to try them again. I'll more than likely be ordering from the again here in the near future.
This was actually the very first eBay purchase for me. I found this particular seller through AP from ILMTC. Thank goodness too! The shop is call Thirteen-Stitches and she makes a variety of shortalls for little boys and monograms them as well. I only paid $15 for this little outfit and I couldn't be more happy!
***Update: Head over to my FB fan page to get a coupon code for eShakti!**