I wanted to make an easy dessert for Ethan's dedication dinner. I was thumbing through several magazine recipes I had saved and decided to do a combo of a couple of them. That's how I came up with this...
Banana Split Cookie Sandwich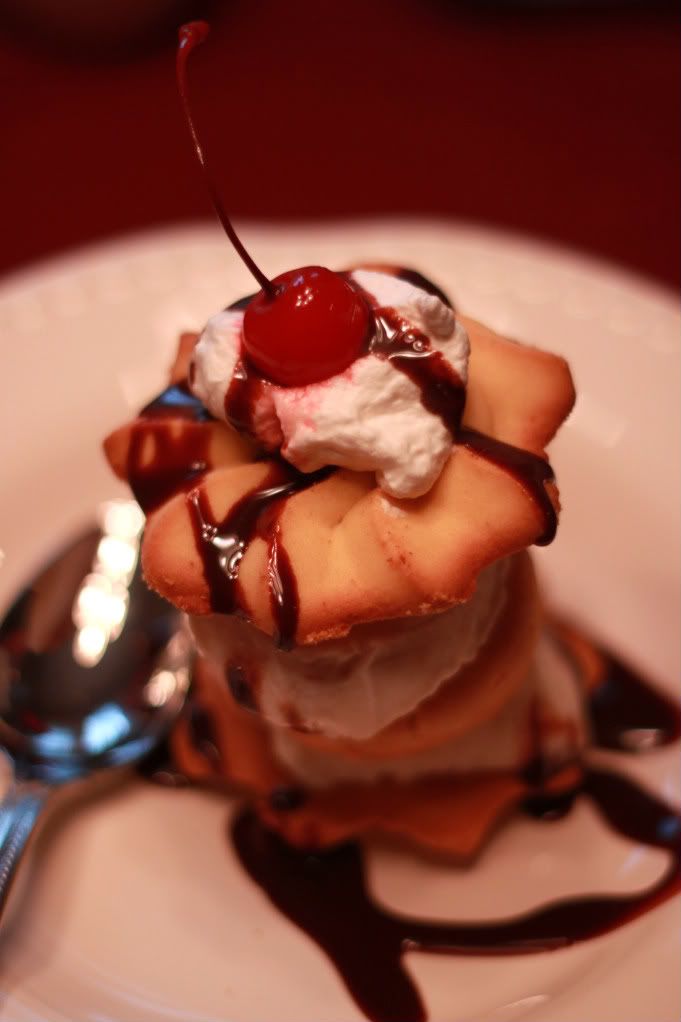 1C Frozen Vanilla Yogurt (slightly softened)
Mash banana with a fork then combine with vanilla yogurt. Refreeze for at least half an hour. Place 1 cookie on a plate top with a scoop of banana yogurt, top with another cookie and repeat. Put a dollop of whipped cream on top then drizzle with chocolate syrup and put a cherry on top. That's it! Enjoy!