A few years ago I put together a home organization notebook and since then I have constantly been on the lookout for new ways to simplify my
home keeping practices. A lot has changed since that first notebook in 2011

(a couple of moves, a baby, etc.)

, but certain things like the seasonal "To-Do's" seem to remain the same regardless of what life throws my way.
This year I decided to put together a little fall cleaning list for myself as a reminder and thought I would share it with all of you as well. It's not all encompassing, but it includes what I feel are the "must do's" of the season.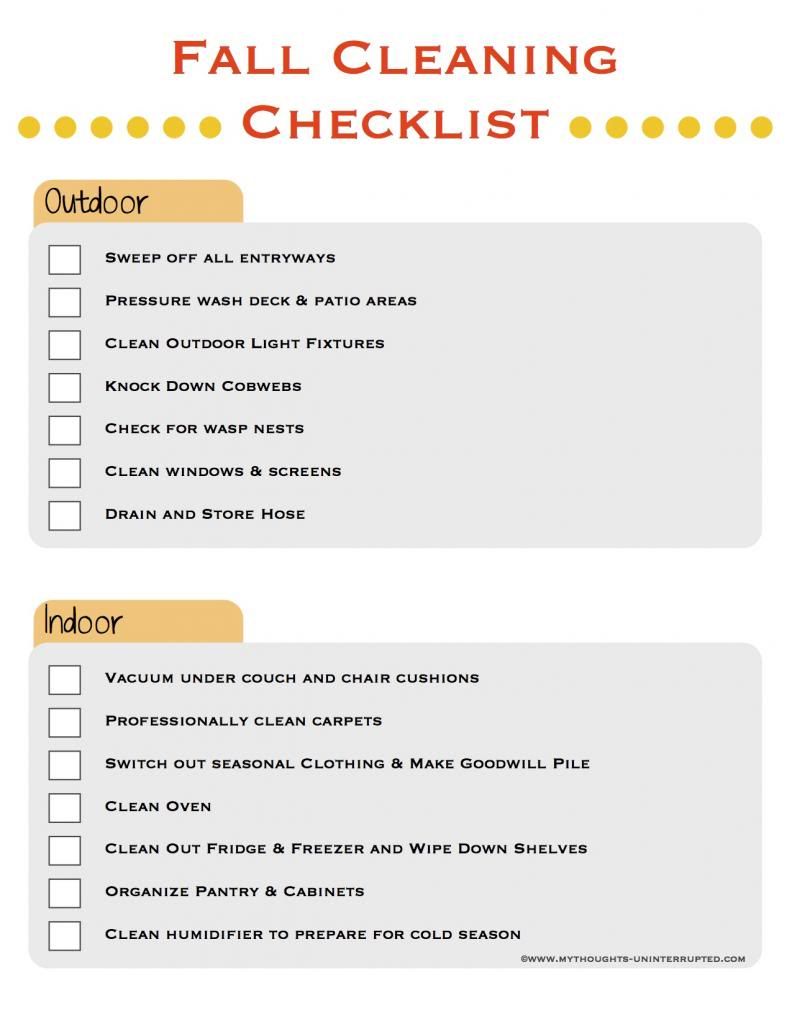 I feel like Fall is the perfect time to tackle these particular chores. The outdoor chores are more "enjoyable" with cooler weather and the indoor cleaning will have you prepared for holiday visitors ahead of time so there will be no need to scramble when things get a bit more
hectic later on in the year.
I hope you find this printable useful. Please be sure to pin it so you can have it as a reminder. The printable link can be found here. If you would like to see more posts regarding cleaning and other home keeping tips please let me know in the comment section. I have several other ideas I'd love to share!
*Linking up with House of Rose and The View from 510
Help me reach 150 Facebook lovers. Hit the "Like" button!