*** Lots of pictures in this post......consider this your w
arning***
I have to admit - I don't get very excited about birthdays. It's such an odd day. It's suppose to be special; kind of like a holiday, but really only you feel that way. Everyone else is going about their normal day.
Part of me would like for it to just roll on by, but the other part of me knows that I would be upset about this.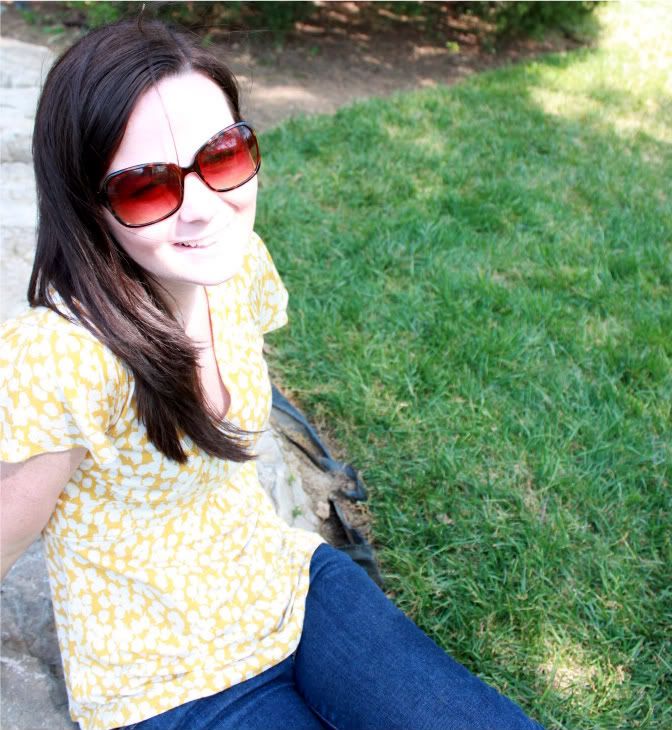 This year, I turned 27. I don't like it. First off I have a weird affection for even numbers so it' already got one knock against it. Second of all it's waaaaay to close to 30 and I'm pretty sure I'll go into a major depression when that birthday comes around. Something about 30 catapults you into another category......along with 60 (but we've got awhile before that one happens. Thank God!).
I had a wonderful birthday, despite the number. I reserved the day just for our little family so everything else was planned on another day. Saturday we headed out to celebrate with Michael's family and my mom and stepdad.

We ate at Bochellis one of my favorite local places and went back to my in-laws farm to hang out and eat cherry pie.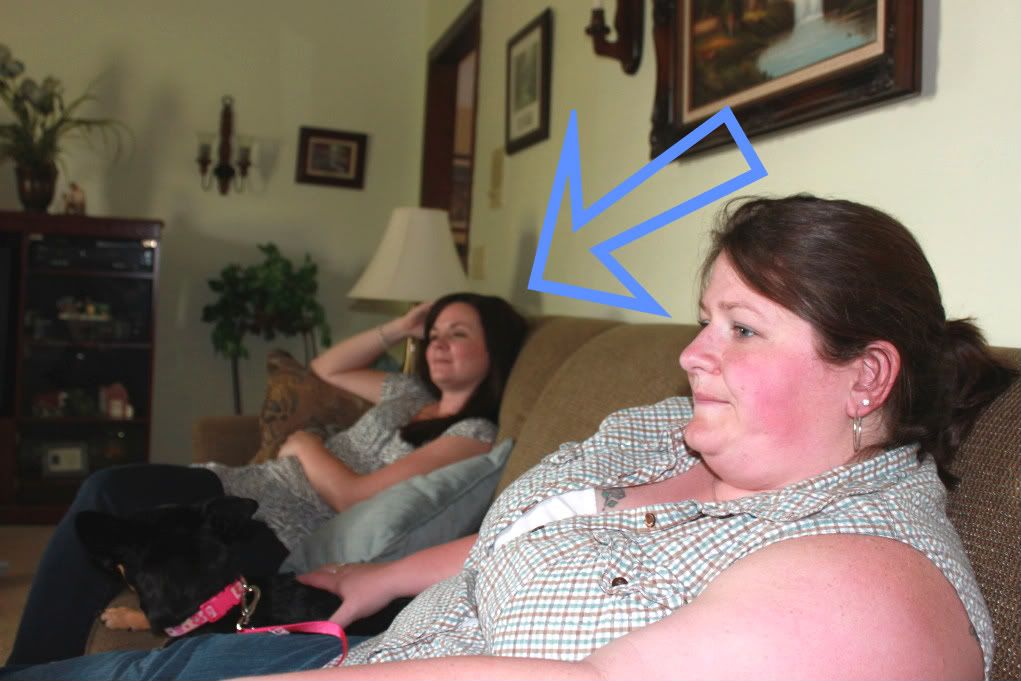 That's me...hanging out...in case you were wondering.

After that we headed out to my moms to hang out while they grilled steaks.
Sunday (my actual b-day) I decided should be family day. We woke up a little later than normal...E had decided to stay up till 1AM Saturday night! We had put him to bed at mom's and when we woke him up to go home, he apparently thought it was a brand new day.

We enjoyed coffee, playtime, and the Sunday morning paper. I opened another gift. Yay for a Kindle cover with light!!!! Michael and Lola are so happy.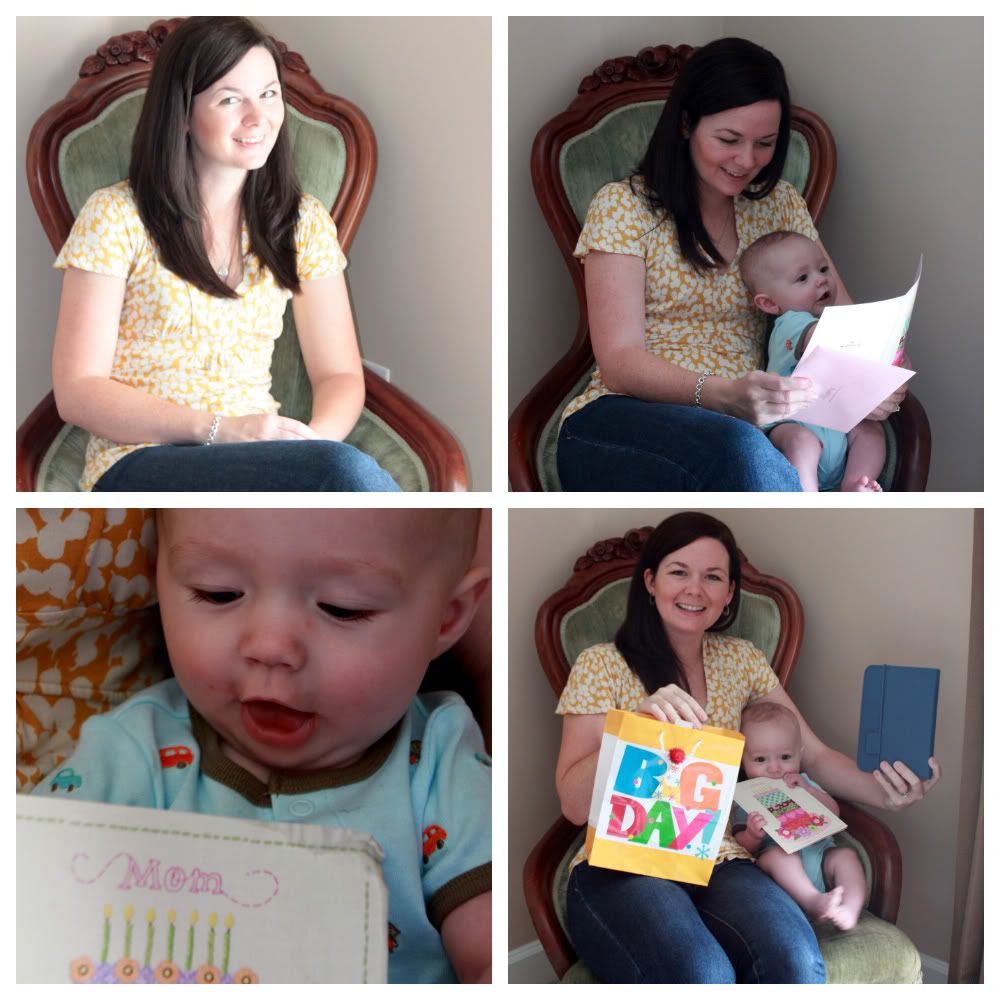 Then we drove out to Cheekwood to see the minature train exhibit. There ended up just being one little area of trains, but I'm glad we went.
It was an unusally hot spring day at 90 degrees, but we had a great time walking around all the beautiful gardens and just relaxing.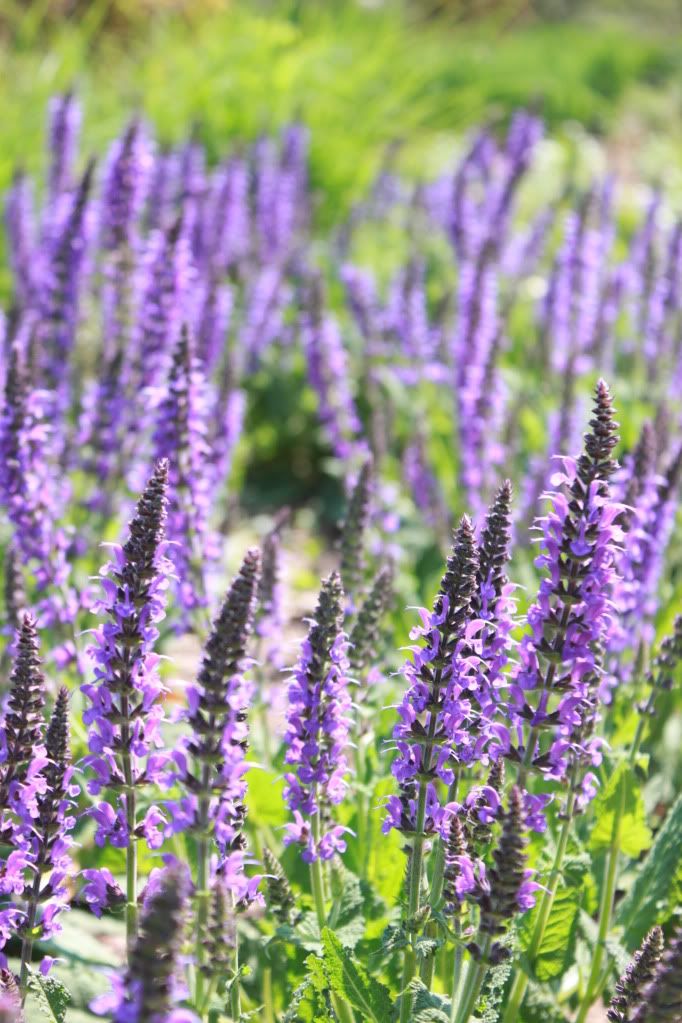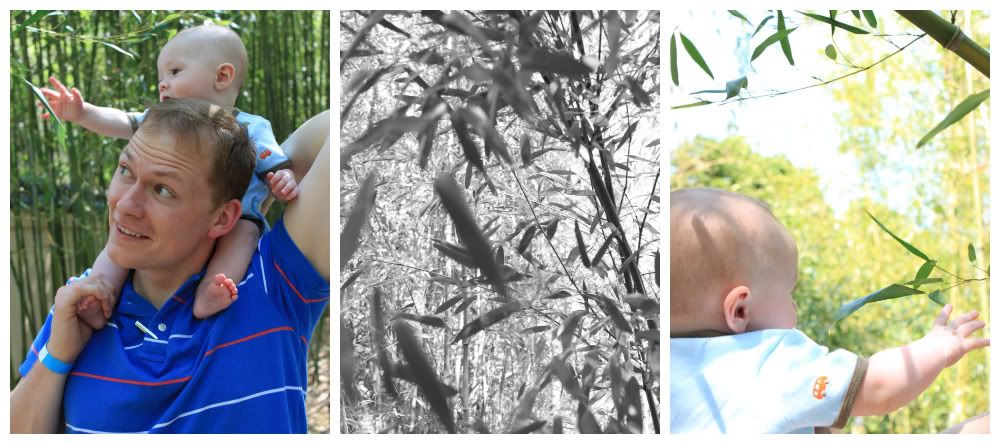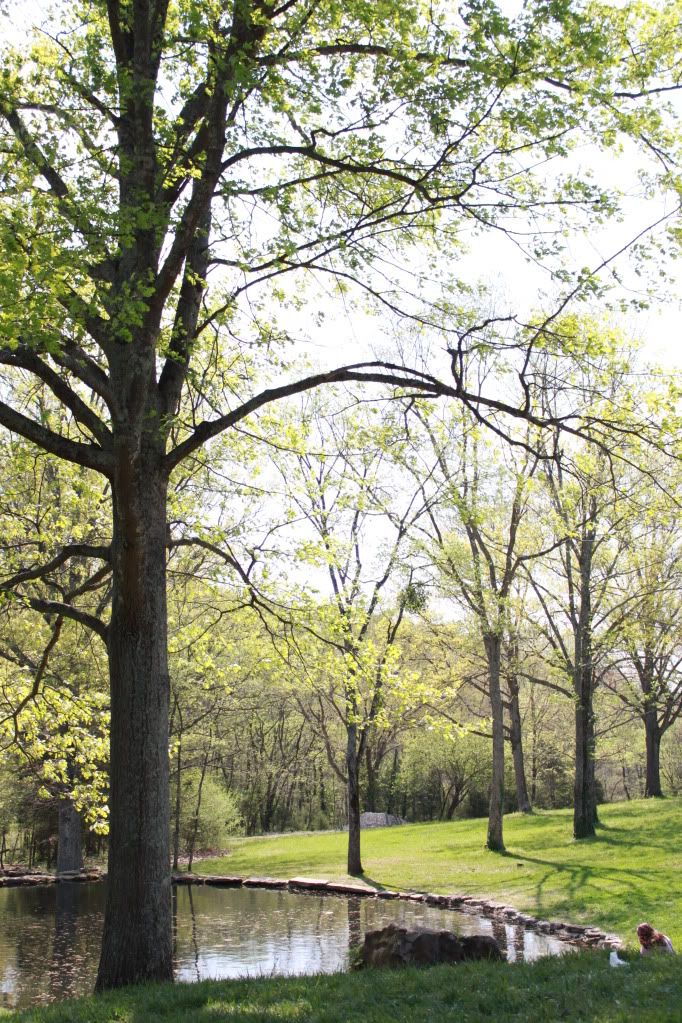 Exhausted, we returned home. Michael watched the Masters, I went to the computer, and E looked out the window with Lola.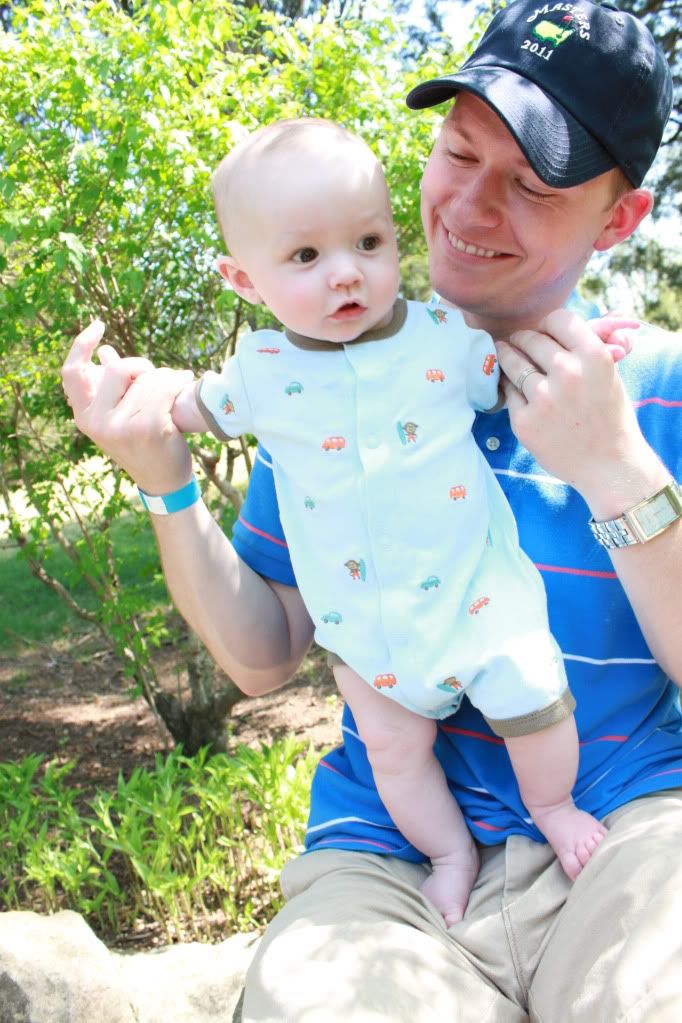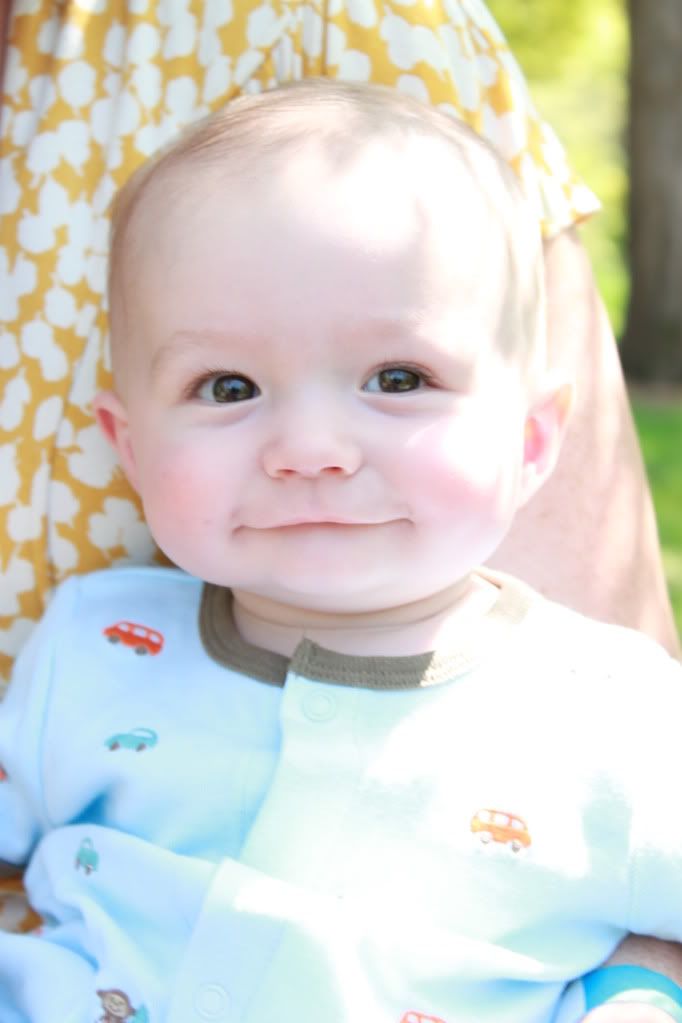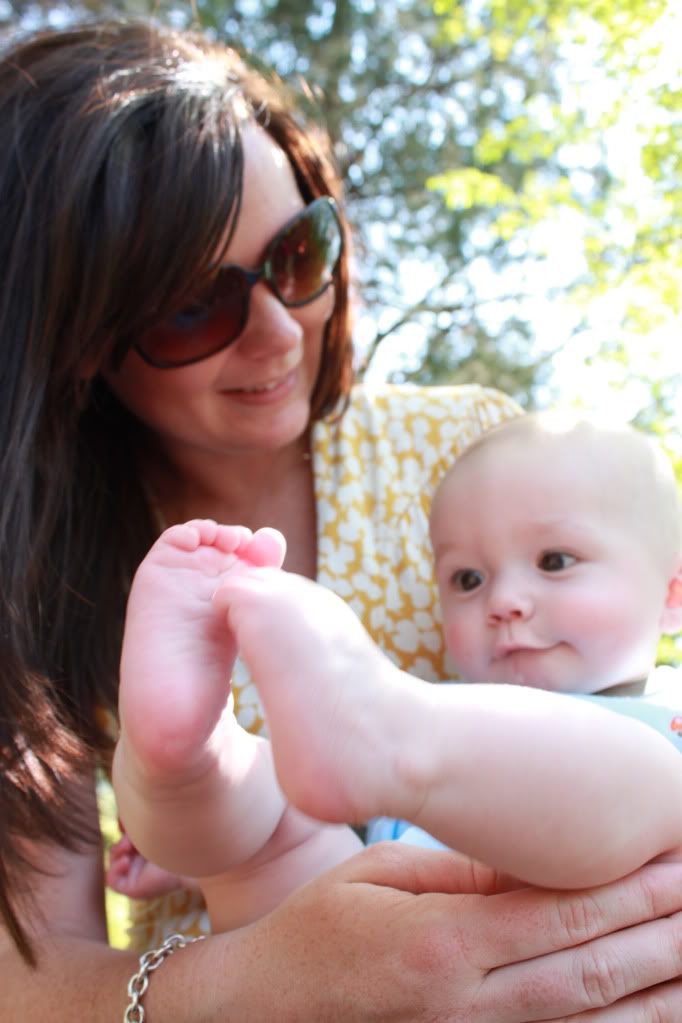 For my birthday dinner we decided to go to Chuy's where I partook of a birthday drink of a strawberry margarita swirled with frozen sangria...YUM!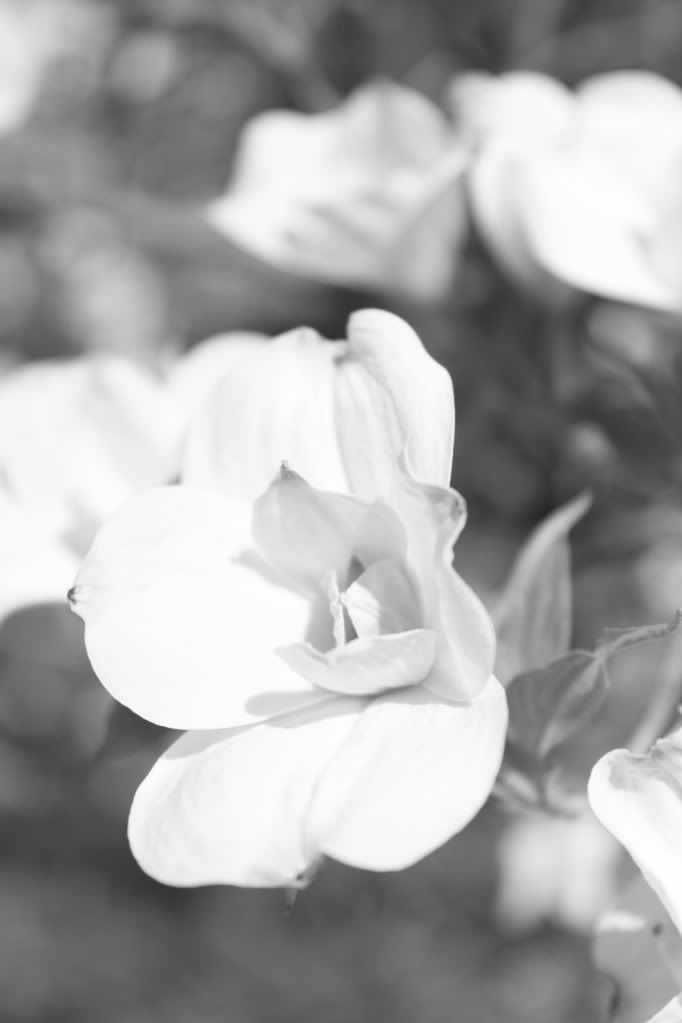 We climbed into bed at 9:15 and did a little reading. It was a perfect day and I couldn't be happier.
Looking forward to dinner with friends tonight and a visit from my sister tomorrow.
Even though I hate the number, I'm glad it turned out to be a good excuse to have a little fun.