Ethan,
This milestone month has been a tough one on me. I cannot get over the fact that you are half a year old! This whole "baby phase" has been going entirely too fast. Before I know it you will be on the move and talking back to me then moving out....yikes!
I just want this cuddly, cute, smiley baby phase to last forever, but I know it will be over before I know it. As much as I look forward to watching you grow, part of me wants you to stay in this phase forever. I guess I'll just have to have more babies and fast!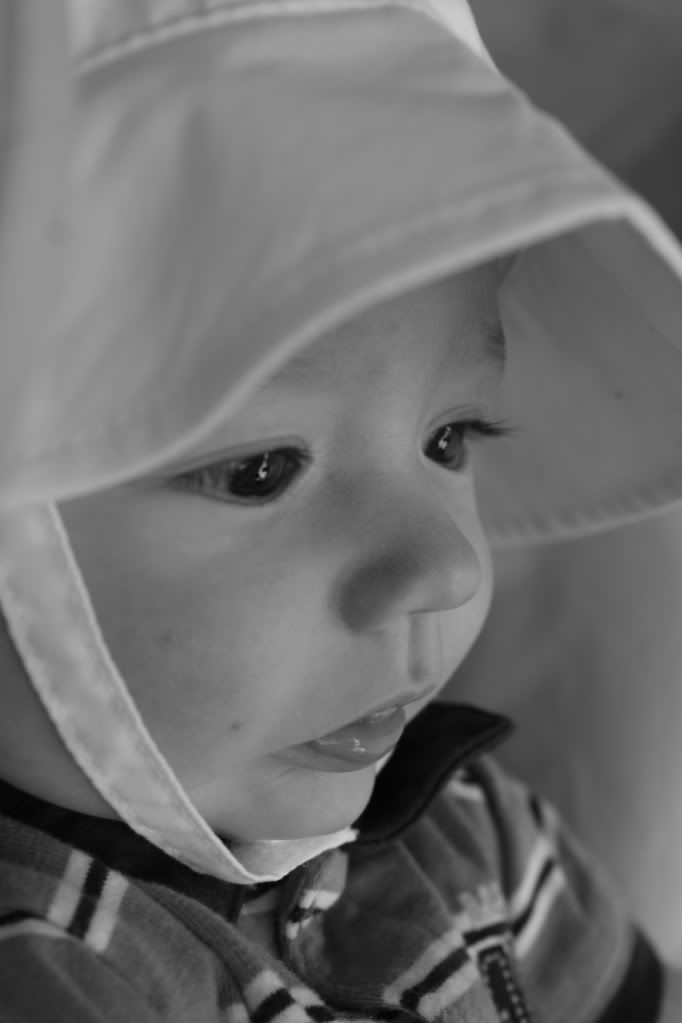 I think you have been the BEST baby so far and everyone agrees. We've taken you so many places now and everyone you meet can't stop complimenting you and telling us what a happy baby you are! It's true. You behave wonderfully when we are out doing things. This month has been a big one for getting out and about. Your took your first trip with us to Meredian, MS. It was a 5 hour drive and you were a wonderful travel companion. You went to your first air show and also experienced your first Mule Day and Predators game.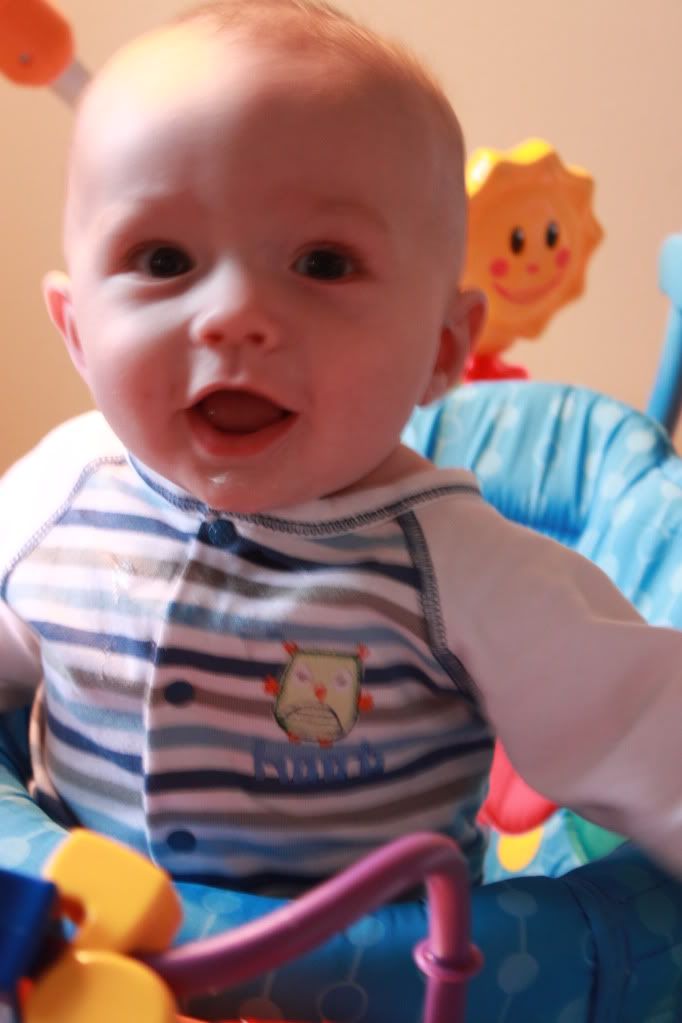 You are on the verge of being on the move. You can roll and scoot to places now. You reach and grab at everything. You've picked up a glass candleholder and knocked over a coffee cup while I wasn't looking. Apparently I'm going to have to be more on my toes than normal now!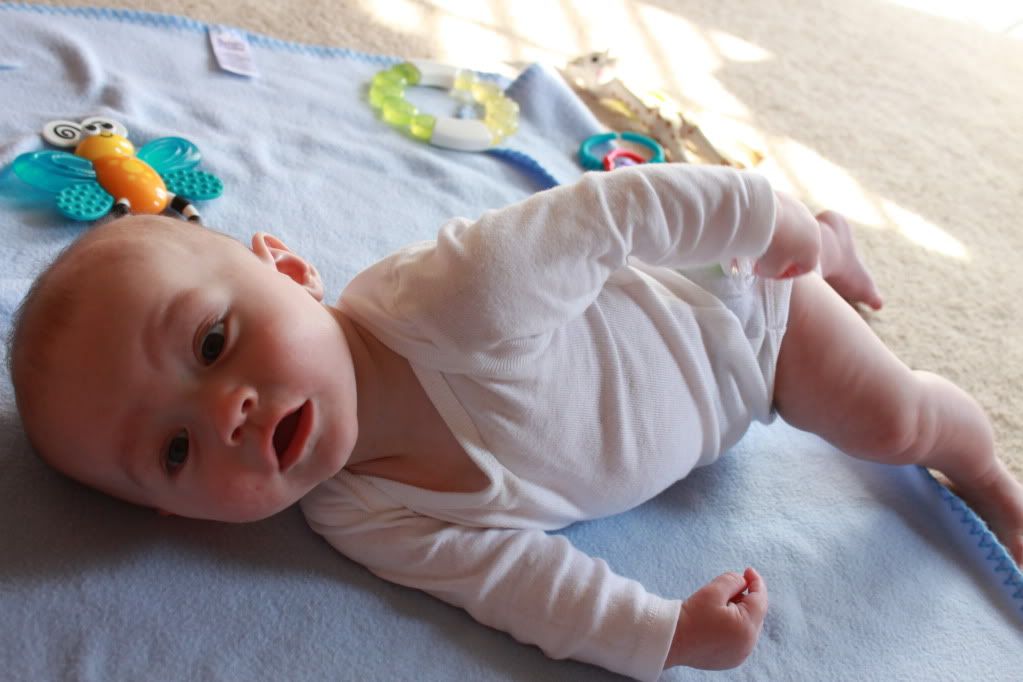 You're sitting up with very little support these days. I think in 2 more weeks you will be doing it completely on your own. Your dad and I have been trying to teach you how to crawl (I have a feeling we will regret this once your really off and going). Your able to push up pretty well on your arms and you've finally got your legs moving. I think you need to build a few more muscles to really get up on all fours.
You babble away these days. Instead of ahhs and ohhs you put together all different sounds and I swear you can say "Hi". That's a pretty easy one, but I say it to you all the time so I wouldn't be suprised if you've picked it up.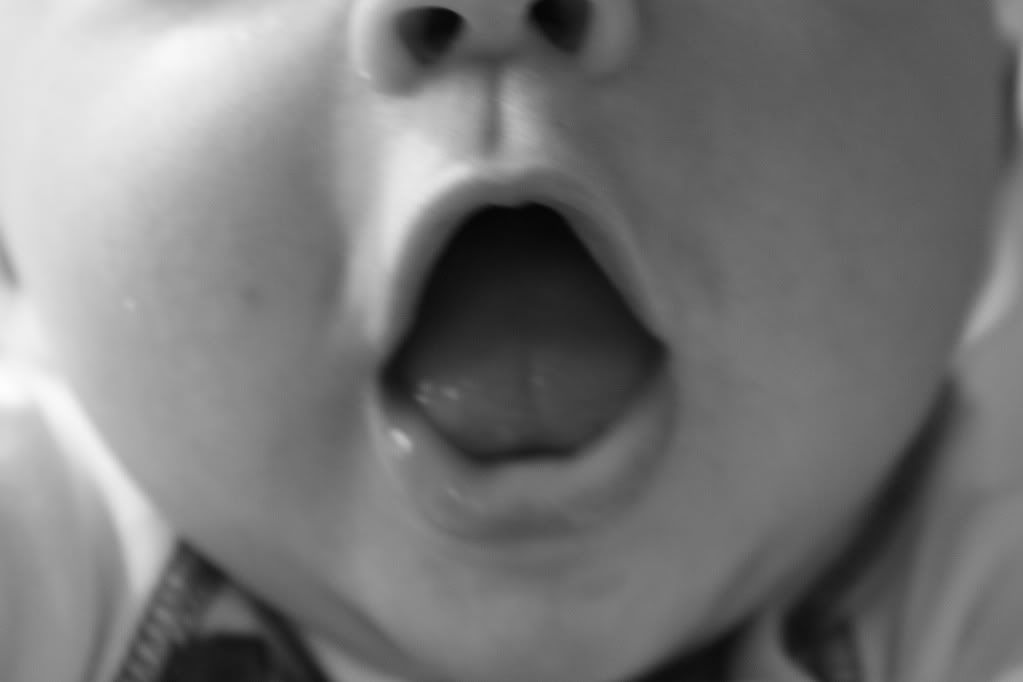 I'm still not sure if you've started teething yet. I can't see anything going on in your mouth, but you went throw a fussy stage where you wouldn't drink your bottles and wanted to chew on everything. You may have had a little bug though for all I know.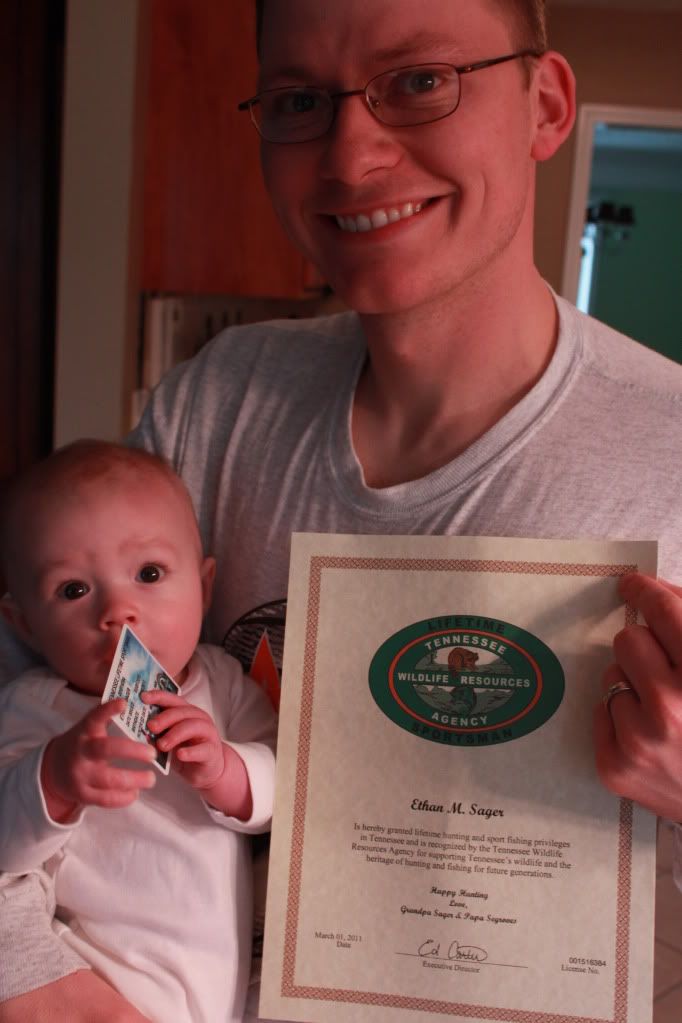 Dad's happiest day...the day you received your lifetime hunting and fishing license!
You finally enjoy bathtime and you're learning how to splash. We try to take walks when the weather is nice and you love being in your stroller taking everything in. You can now jump in your jumper and keep yourself entertained for a good amount of time. I love to watch you play and learn....I can just see those little wheels turning as you figure everything out!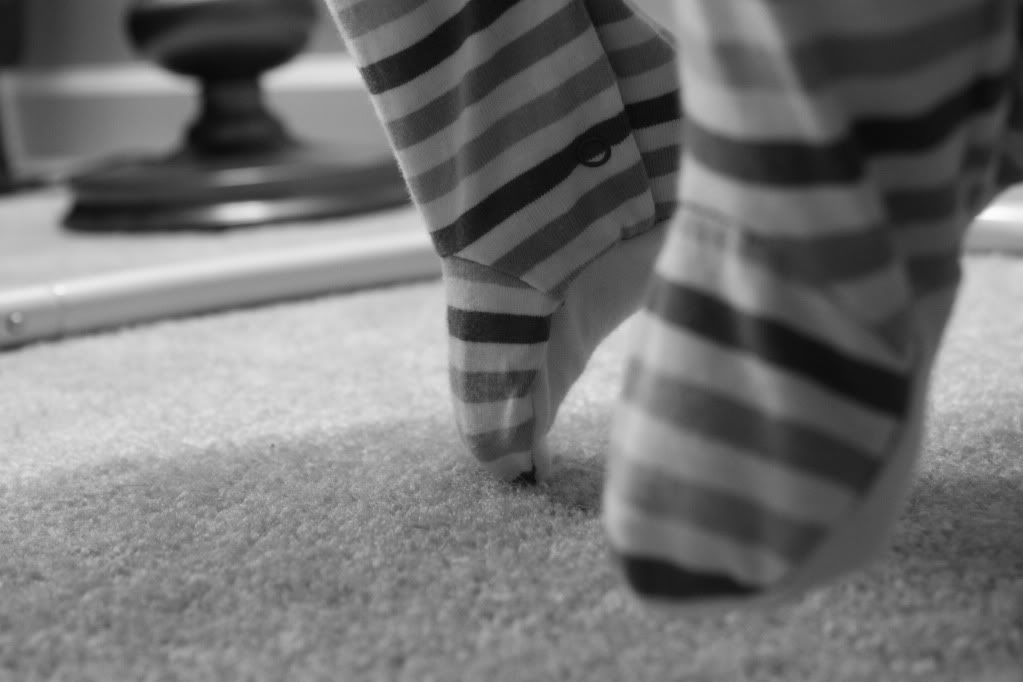 We had our 6 month checkup today and we got a good report. You are currently weighing 14 lbs 11 oz (10th percentile) and measuring 26.25 inches (50th percentile). You're finally out of 3 month clothing and currently wearing either 3-6 month or 6 month clothing and your moving up to a size medium cloth diaper. You're drinking an 8oz bottle 4 times a day with 1/4 cup of cereal once a day. We've got the go ahead to start you on fruits and veggies now so that should be fun....and messy!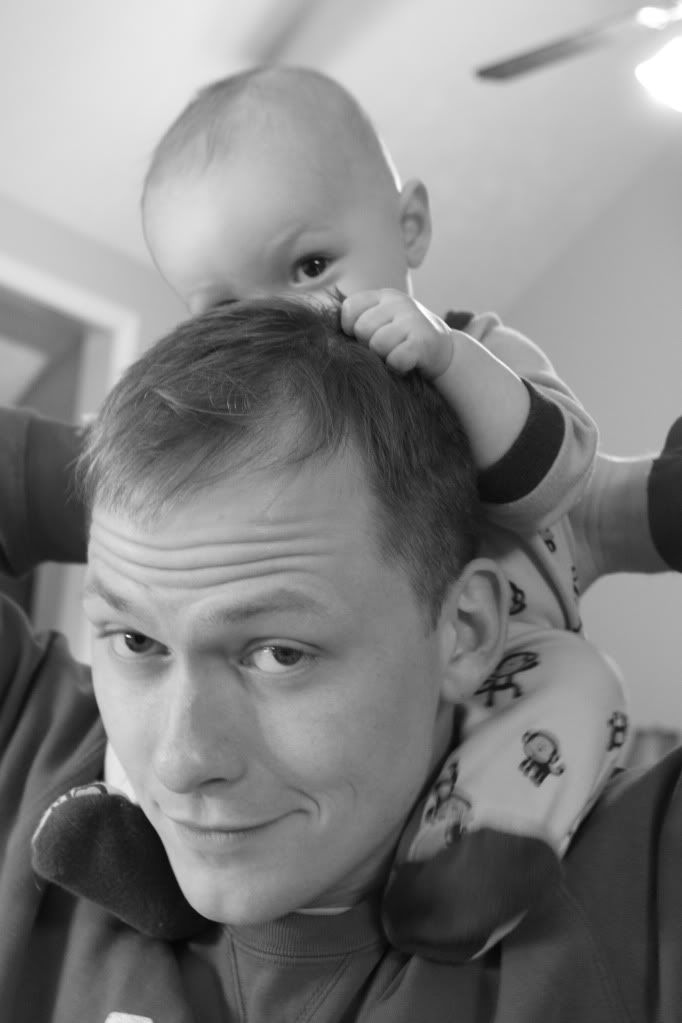 I love you so much and you are such a joy to have!