One of the best things about having a child is getting to show them the world. Now when I say "world" I'm talking grass, animals, food, grocery stores...you know...small potatoes. We'll take on Europe, the Grand Canyon and gourmet food when the time is right.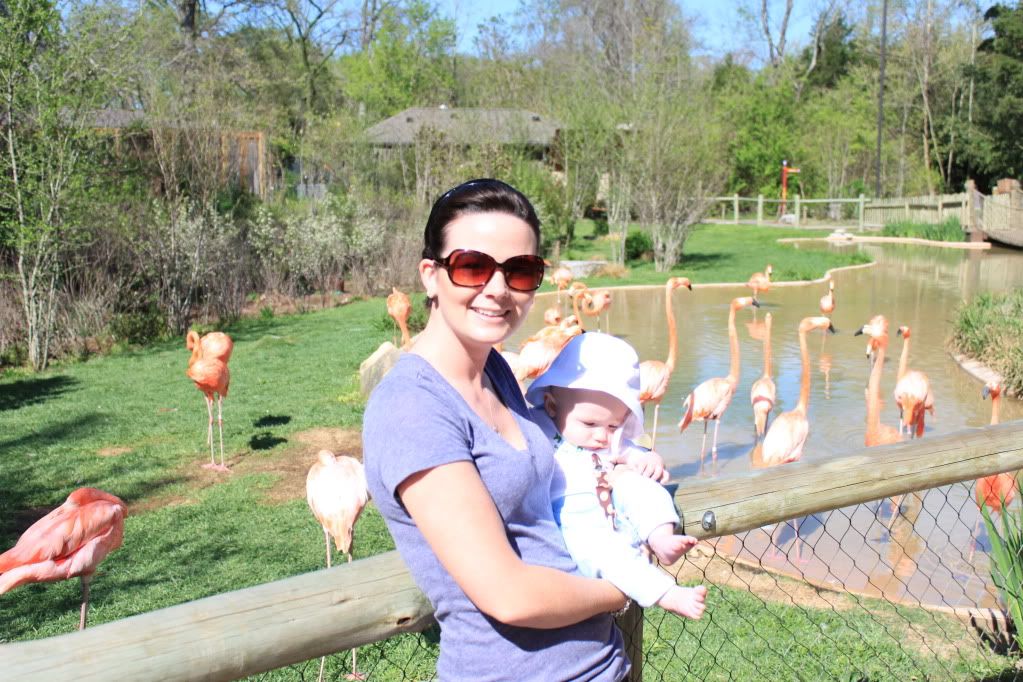 Yesterday @ the Nashville Zoo

I love to see the look on Ethan's face when he is exposed to something new. I love how he just takes it all in. I love that I am the one that gets to show him!
There's something exciting about teaching someone something and while I might not have a lot of pertinent information to share with most people (unless the subject is baby poop, then I'm can have you covered....literally) I do have SOOOOOOOO much to share with my baby.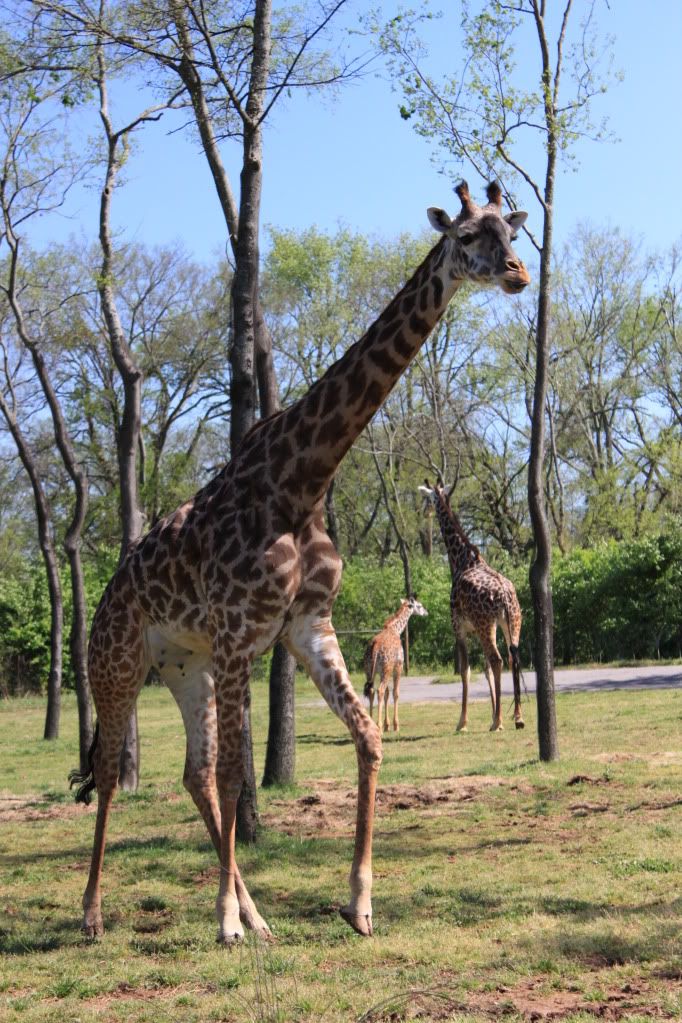 I've thoroughly enjoyed all the activities we have been doing lately. For a 6 month old he's seen a lot. A new state, an air show, mules, trains and zoo animals. Pretty good exposure for such a young one. I know he won't remember it, but that just means we will get to have twice as much fun when I take him the next time.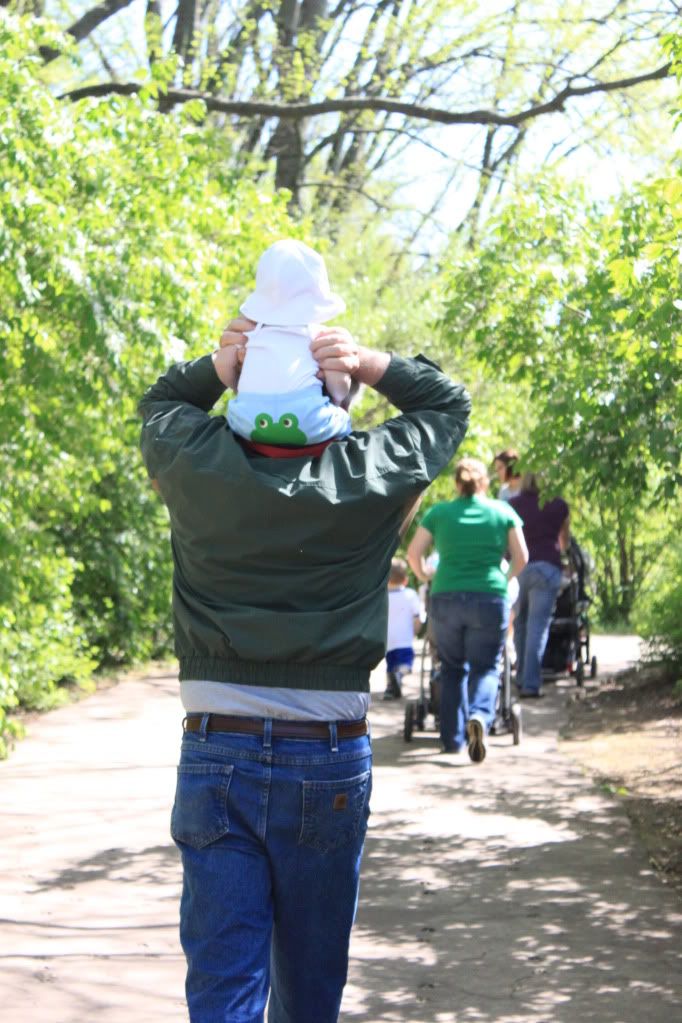 Papa and E exploring the zoo!
I'm still utterly amazed that he not only lets us, but actually enjoys being hauled around on these all day adventures. It's a good thing, because mommy has more trips and fun things planned for this little boy. First stop......an aquarium.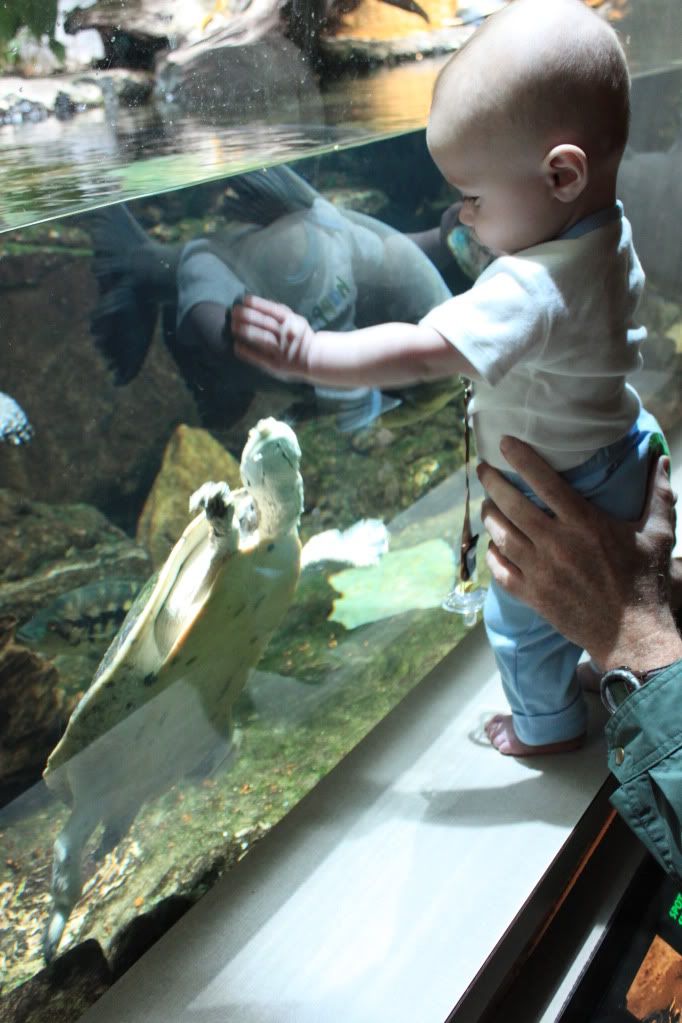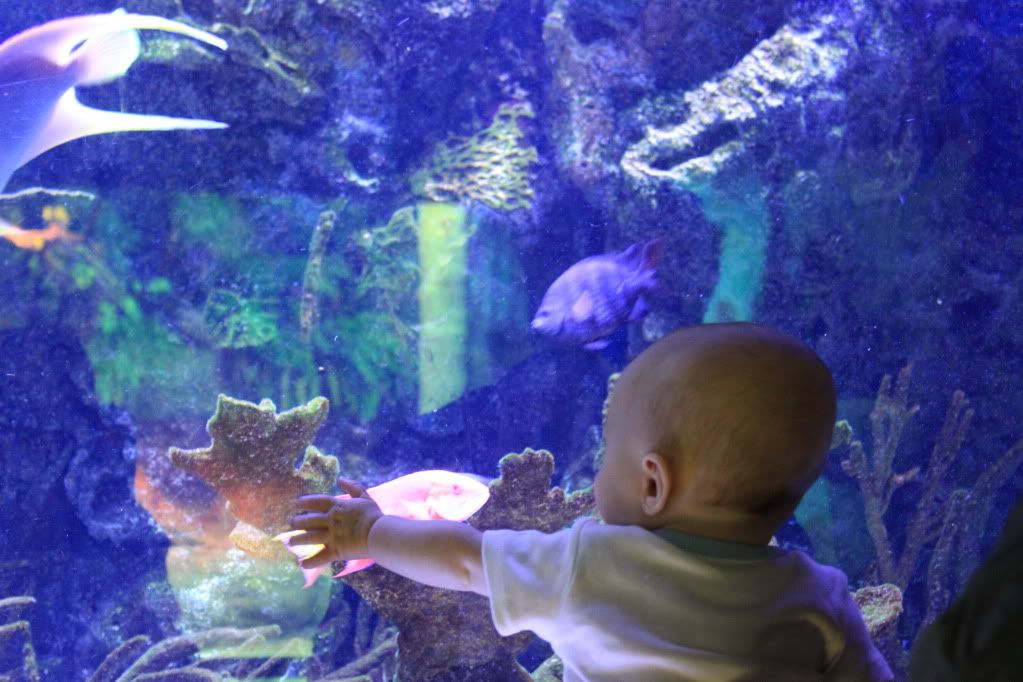 The zoo didn't have a big enough one for my little boys taste!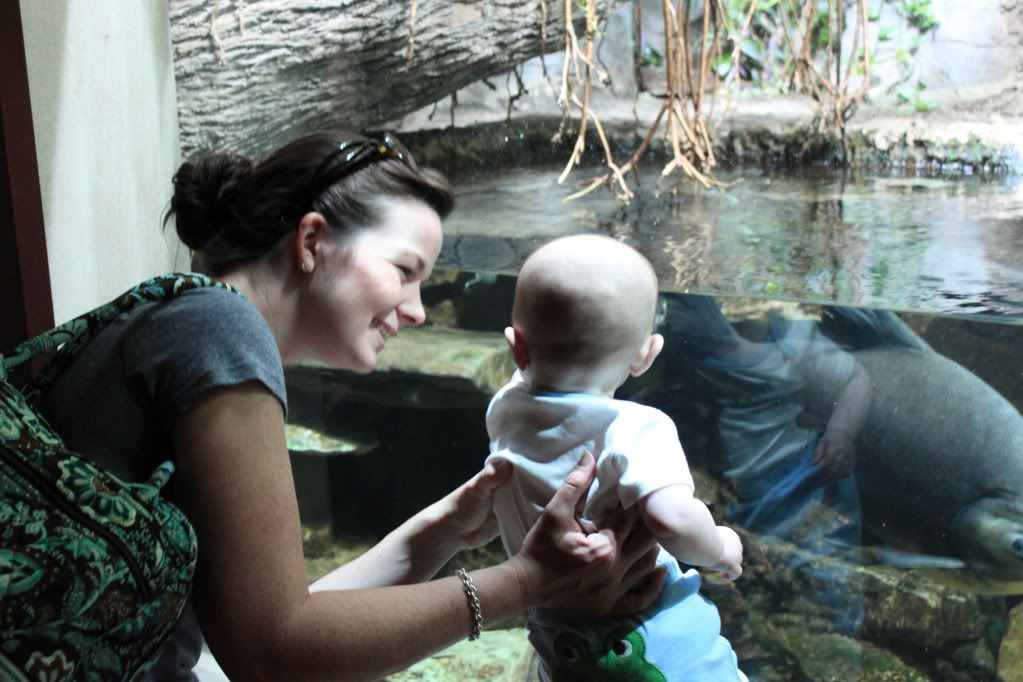 "Why do they all feel the same mom?"