It's Saturday and our last full day at the beach. Thoughts of packing, timing and home are creeping in and I don't like it one bit! Instead I'm going to concentrate on our last full day of this....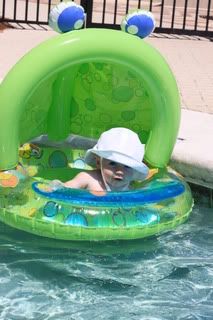 I just love watching him enjoy all these new beach experiences. I think both of us might be a little down next week when there is no body of water to swim in or pile of sand to run through our fingers.
Have a good weekend everyone!