First things first...I need to introduce you to someone.
She's a mother to one, my best girlfriend from highschool, and was matron of honor at my wedding.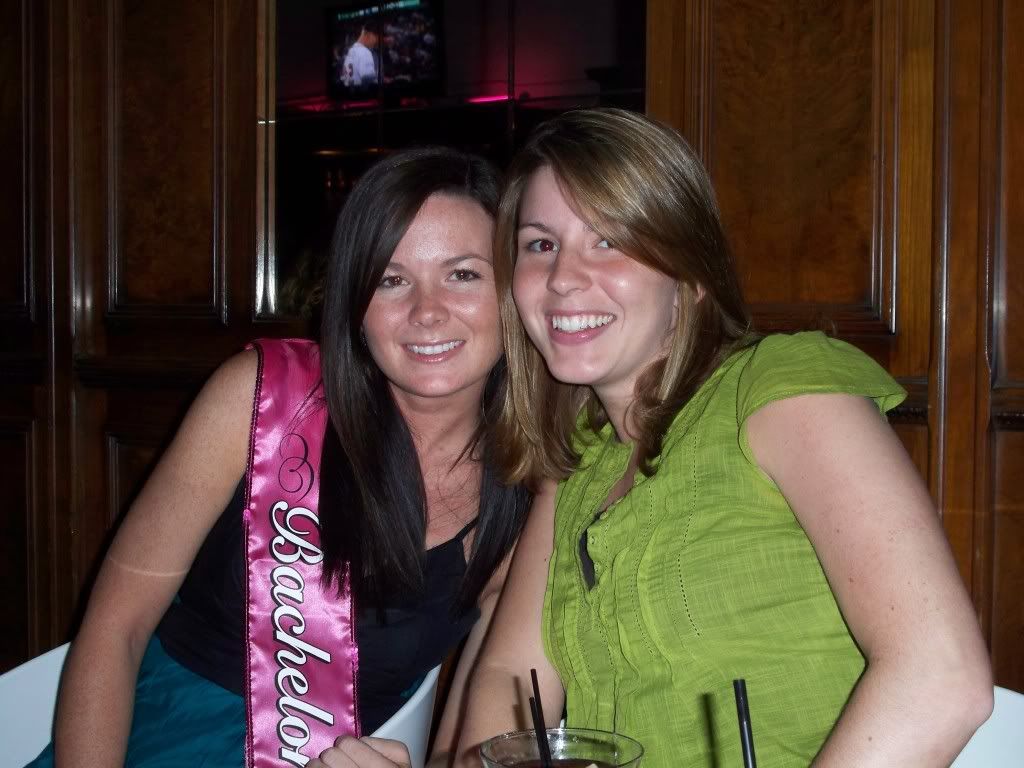 @ My bachelorette party in 2008...I had a great one from high school, but lucky for us I couldn't get the scanner to co-operate.
She just recently started blogging and came up with a great idea to do a Tour of Tennessee (our home state). The one we have lived in our entire lives. The one we have neglected to fully experience. Isn't it funny how you can live somewhere your entire life and somehow avoid doing all the things tourists come to see?
I don't want to steal her thunder, so I won't go into things the same way she will or in as much detail. But, as a documenter, I can't resist sharing my personal experiences. Plus Ethan will be traveling with us most of the time, and of course, I need to document every nano second of his life.
Yesterday we started out at a place I didn't even know existed, Leipers Fork, in Franklin ,TN. It is a unique little town where everyone probably knows everyone. There's a smallish little street with everything you need (a restaurant/gas station/ convenience store, an antique store, art gallery, law office, a place to get your leathers, and a church down the road). It's an artsy community where they have movies on the lawn in the summers and probably all still use their front porches.
We began at Puckett's Grocery store which is the restaurant/gas station/convenience store I spoke about above. It had the traditional meat and two choices, along with burgers, chicken salad and pimento cheese sandwiches.
They suggested the pork or burger so I decided to try the pork out. Delish.
After we ate and used the semi scary bathroom we went outside to change Ethan. Apparently it takes about half an hour to change my son now due to his acrobatic routine. No wonder he currently has a diaper rash...I can barely get the diaper on and off much less get him completely clean. I wanted to leave him unclothed due to the shear exhaustion I experienced after getting the diaper on, but figured the folks of Leipers Fork might give me the side eye.
We traveled down the road to look at some of the shops and quickly realized pea gravel is NOT stroller friendly. In fact, it's like quick sand. Alas, they had a wobbly brick sidewalk that did work.
We cultured Ethan by taking him to his first art gallery. He really did seem to enjoy it.
Isn't this place lovely? I love the dog picture above, something about it just pops. And the little shoes below were made out of concrete (or that's what it looked like to me).
Next up was the most beautiful antique store I have ever visited. Everything was so perfectly placed and styled. I was so in awe that I really didn't take as many pictures as I should have. I just wanted to take it all in.
Finally we ended up on Main Street in Franklin. The shops were to die for and we did not have adequate time to experience them. So instead of rushing through we decided to just window shop and enjoy some Starbucks while Ethan ate his dinner and practiced sticking out his tongue.
Next up......the shops of Franklin. I'll be getting my wallet ready!