Before Ethan came along, I thought I knew the answer to every potential child related question.
I knew how I would discipline my children, I knew that we would have family dinners, I knew what I would do when they would throw a tantrum, I knew what I would do if they didn't want to nap.
Now that he's here?
I realize I know nothing.
Children are funny little things with minds of their own. They do what they want, when they want. Every stage brings on a new set of challenges (mostly for me).
Currently?
We are in the "I must explore every thing!" stage. Unfortunately, this stage is not coinciding with the communication stage like childless me would have thought it would.
So, he grabs the remote, the phone, the computer, the cords, anything dangerous or breakable repeatedly while I say "No, no, no".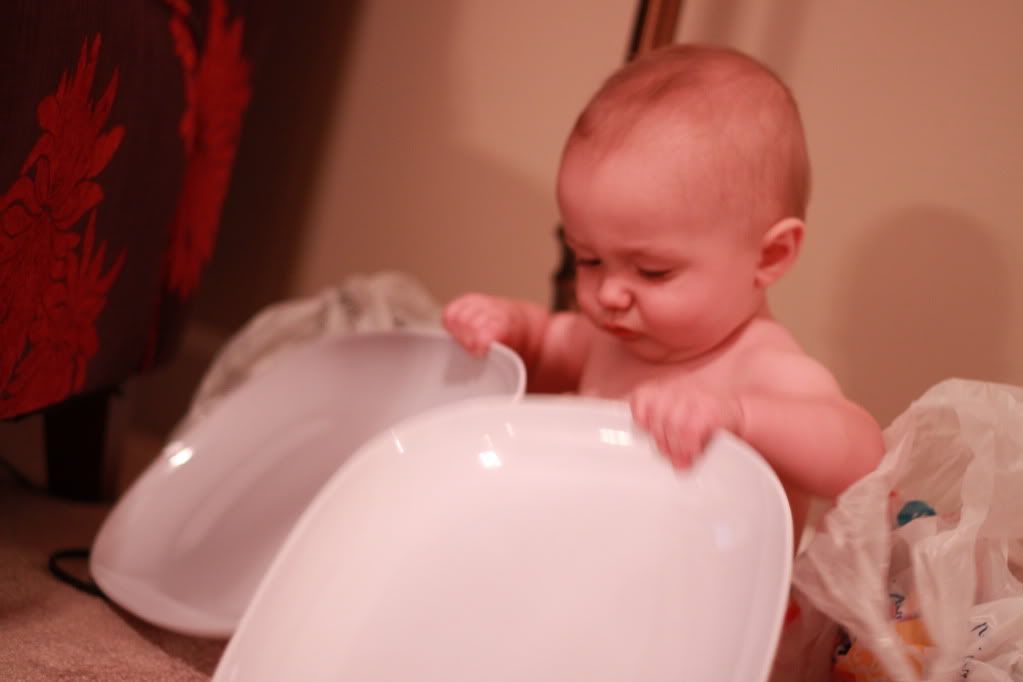 These are plastic...not glass. It's cool, well, not really. You know what I mean.
I might as well be speaking a foreign language.
And it's not even that he doesn't understand "no", he also hasn't yet figured out my tone.
It's either that or he thinks my angry tone is down right hilarious, because that's the response I receive when I try the "Seriously Ethan, I mean NO!" voice. Complete laughter.
I knew this stage would be challenging. I just expected to have communication on my side.
And I know, I know...just "redirect him".
Yeah.
You come over here and try that.
Be my guest.
My kid has a one track mind (mhmm..he gets that from me). He knows what he wants and no pretty, noisy, shiny, yummy object is going to get in his way of it. He's going to turn right back around and go back for whatever he was after in the first place.
Over, and over, and over again.
I get it though.
I do.
Everything is new. Who can blame him for wanting to experience all of it? To touch it, to see it, to taste it, to figure it out. I'd want to do the same thing.
There have to be boundaries though and boundaries, sadly, are never fun. For anyone.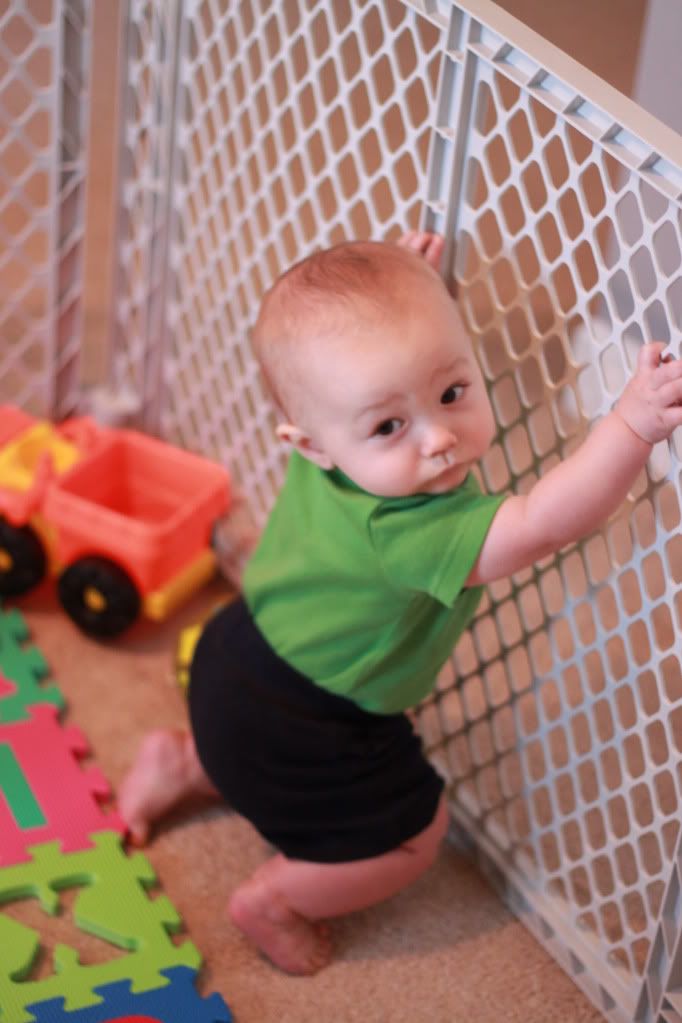 I hate having to tell him "no" all day long. Not because it's annoying to me (and it is sometimes) but more because no one wants to hear "no" all day.
It's discouraging.
It makes a person feel defeated and that's the last thing I want my child to feel.
I want to be able to tell him "yes" or "go for it". I want to be his cheerleader, not his referee.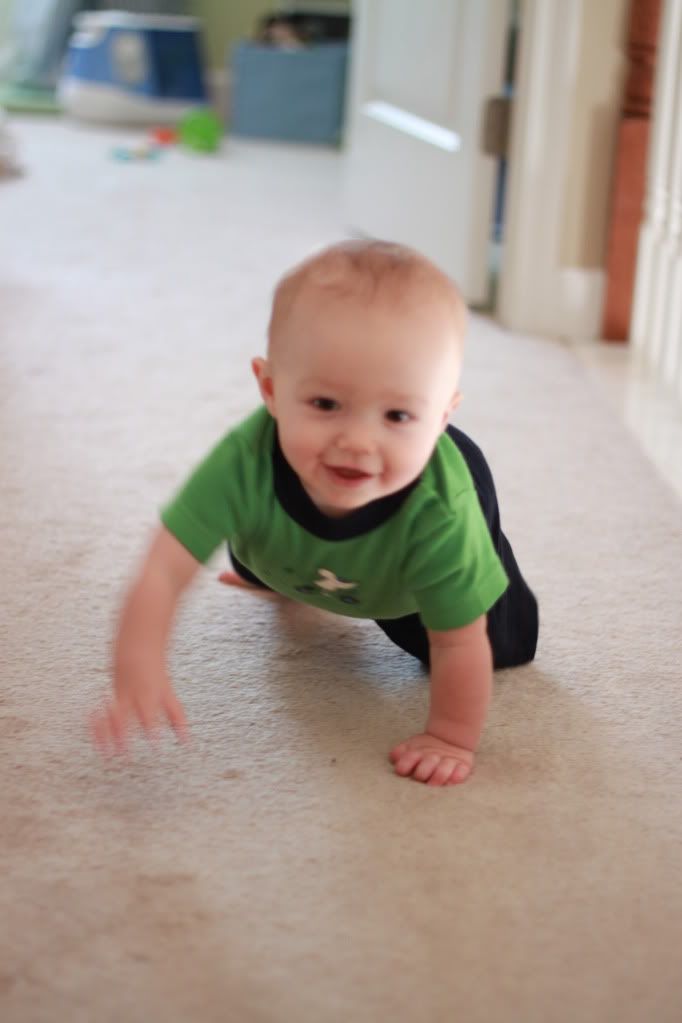 Unfortunately, being a parent means I have to be both.
I want to use my words to explain "why" to him, because that's what I do best. We just aren't there yet.
I know it won't be much longer before he picks up on "no" and the tone of my voice, but it's going to be awhile before I can explain things to him.
I'm realizing that these tiniest years are going to be the hardest because there are just so many things I as a parent will have to say "no" to.
Today it's outlets, tomorrow it will be climbing trees, next week it will be telling him not to be a wreckless driver........
On second thought, maybe the tiniest years have some advantages after all.