Where I've Been

Ethan and I took our first overnight trip together by ourselves. For the past few days we have been in Knoxville, TN visiting Natalie and her little boy Nolan. The boys took turns having not so great days. The first day Nolan was teething and whiny, the second day Ethan decided to have a no nap day and had his turn to be whiny.
Lots of wine and skinny girl margaritas were consumed and everything was a-okay. Natalie cooked an awesome meal for us, we all hung out in the baby pool, and Ethan uncovered all the hidden dangers of her house. Once Nolan starts crawling she will know exactly what needs baby proofing. I think the both us and the boys had a great time! Can't wait for our next get together!
Time to Get Fly....Again!
Today I need to have a major cleaning session. I've somehow gotten behind again on things. The Fly Lady's goal is to have your house in a such a state that you wouldn't mind company coming over. Today...I'd flip out. So time to start over!
Once I recover, I think I might do a "Day in the Life" of cleaning the Fly Lady way. Interested? Not sure if anyone else might find that helpful or not?
I'm not saying this is the only reason, but I'm partly behind because of this little Angel face.
He's totally on the move these days and I'm now spending most of my time chasing, baby proofing, and coming up with mostly crap ideas on how to keep him happily contained. Needless to say....I just don't have time to get everything done that I'm supposed to.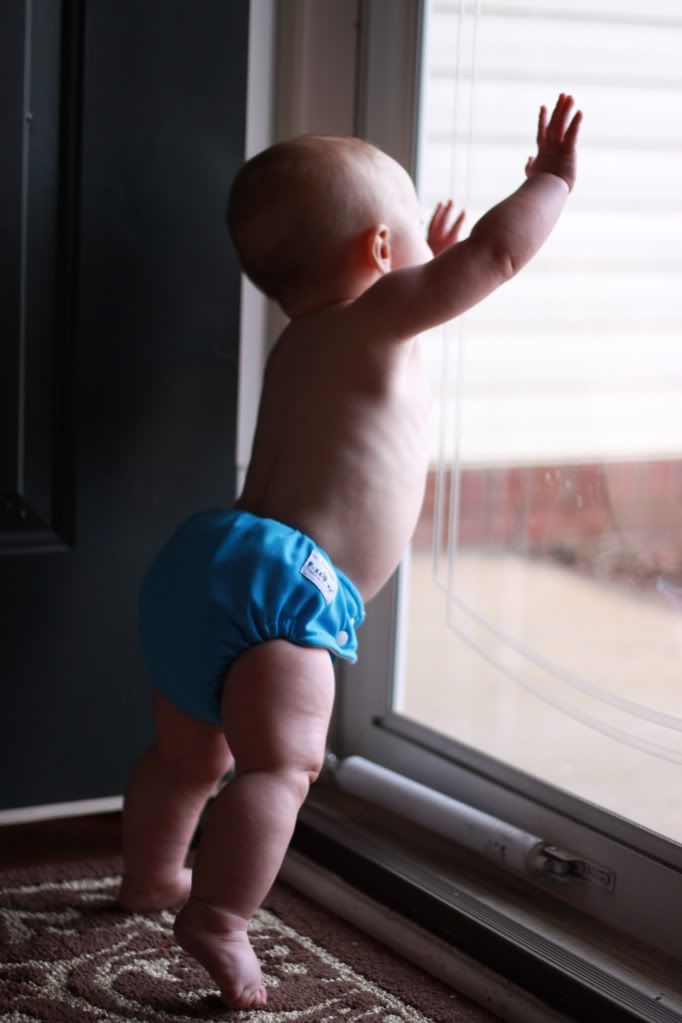 Contained again...LET ME OUT OF HERE!!!
No fear though...I'll learn, I'll adjust. It's the name of the game!
Blogging Etiquette and Commenting for FB Friends
Lately there have been several posts on blogging tips that I think both new and old bloggers will find useful, I certainly did. I don't want to reiterate what has already been said so I will leave these links below for you to read.
The only thing I'd like to add is that for some reason blogger has been having some commenting issues (Thanks Kristen for also addressing this issue). It seems as though if you have embedded comments that it won't let you sign into google...you have to use your name/url or show up anonymous. If you have embedded comments you might want to think about switching to a pop out window until they resolve this issue. I haven't been able to comment on several peoples blogs for a few weeks now so I thought it was worth mentioning.
Also I have decided to let folks comment anonymously again. I've got several FB followers who read this blog that aren't necessarily in the blogging world and I would love to hear what they have to say. I've tried to find a way to comment using your Facebook log in/password but no luck as of yet. By commenting using the anonymous selection, you can now comment too! Try to leave your name though so I know who it is.