I'm joining up with Becky for a little bloggy interview. Even if you've been reading for awhile there are probably a few things on here you don't know about me. If you feel so inclined, head on over to From Mrs. to Mama and join in on the fun!
1. How long have you been blogging? And what got you started on blogging?
Has your blog changed?
My first blog entry was posted in November 2008. I can't honestly remember exactly how I got the idea to blog, but I do know that at the time I was really in need of an outlet and this blog provided me with just that and has been my outlet ever since. My blog has come a long way since 2008 (or so I would like to think). I began blogging as a newlywed, through my first pregnancy, several moves, as a new mom and I'll soon be blogging as a mom of two. I've virtually met many new blog friends that have provided me support with real life friends couldn't. It's amazing how many people can relate to exactly what you are going through and I'm so glad blogging has provided me with that.
2. Did you go to college? If so where, and what did you study?
Both my husband and I are UT Vols! Ethan definitely has a little orange in his blood for sure. I graduated with a major in marketing and a minor in management. I did put my degree to use for 3 years in sales before becoming a full time mommy. I never really see myself going back to work for anyone other than myself, but you never know what the future holds.
3. Where have you traveled?
Orange Beach, Alabama - (Yearly)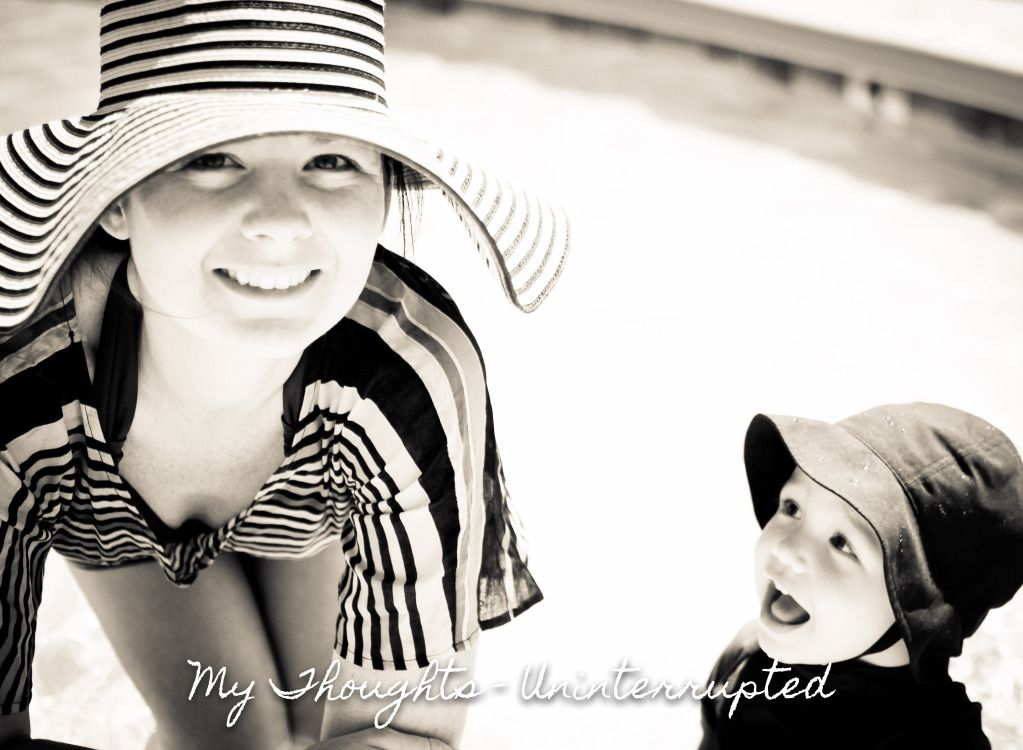 St. Lucia - (Honeymoon 2008)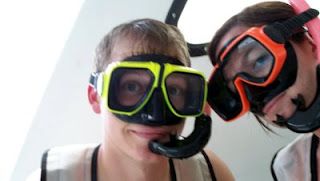 San Francisco - (One of my favorite trips - 2009)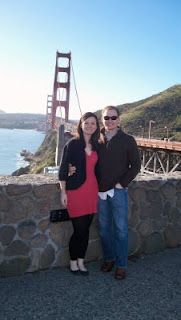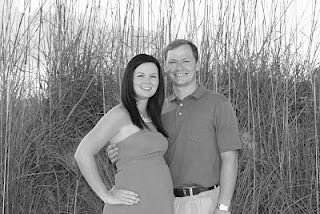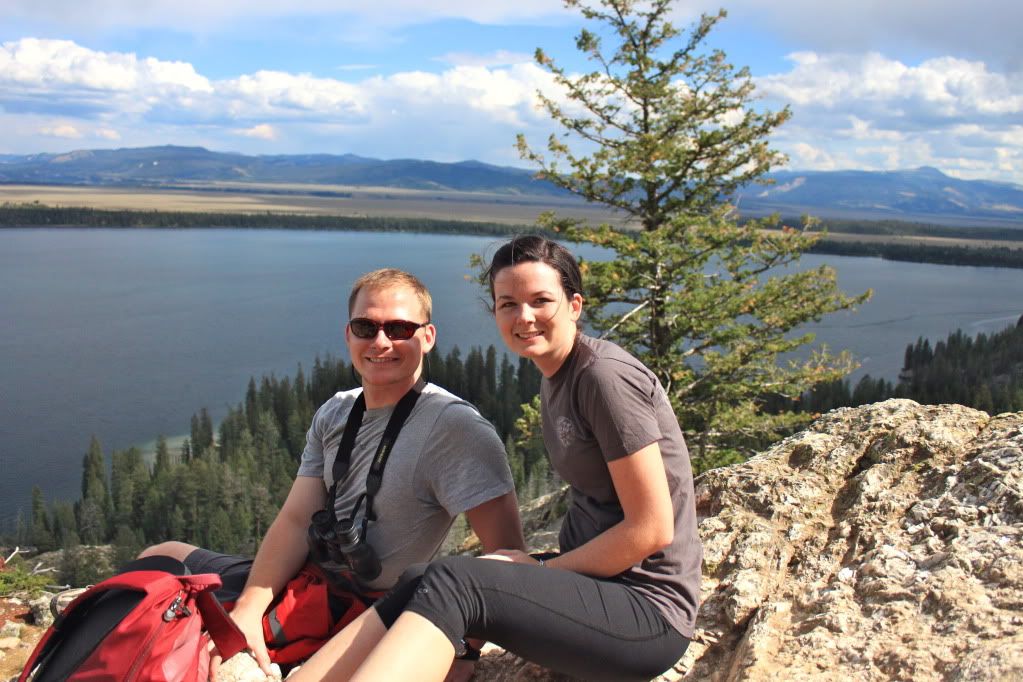 4. If you won the lottery, what would be the first thing you would buy?
Hmm...this one is surprisingly tough. I'm sure I'd splurge on some clothes and furniture, but I tend to be fairly practical and would probably doing boring responsible stuff like payoff the house and put money away for E. I'm sure I'd travel and find a good cause to donate to as well. I wouldn't be one to run out and buy a fancy new car....the first day anyways ;)
5. What are your 3 biggest pet peeves?
1. Having to repeat myself.
2. People who are full of themselves.
3. Listening to people chew.
6. What is your favorite movie?
When Harry Met Sally. Hands down favorite. I could watch it over and over again. I love the idea of people weaving in and out of your life and having it all tie together in a pretty little bow at the end.
7. What is your drink of choice;
wine, beer, or liquor
. Or Water, Soda, Tea?
I have a favorite in each category...
Wine: Chateau St. Michelle Riesling. I'm a white wine gal, red wine just doesn't do it for me.
Beer: Budlight although I'm really not picky here as long as it is a light beer. I can't really do more than one of a flavored beer. It's just not right.
Liquor: Honestly, I'm a much more fun drunk on wine or beer. Liquor doesn't look so good on me for the most part. I can handle one fish bowl frozen Strawberry Margarita (although I will fall asleep on the ride home), on vacation I must have a Miami-Vice, and I've been known to be able to put away several apple-tini's. In fact, it was my signature drink at our wedding. Other than that...I try to steer clear of the liquor.
Water, Soda, Tea: I gave up all caffeine this year (minus my mandatory sweet tea) so sodas are out. I try to drink more water, but really I don't drink that much liquid in general. I know...odd.
8. What is something you enjoy to do when you have
me
time?
Blogging is my me time. I do like to cook when I don't have a toddler screaming at me and I like to be crafty when I have uninterrupted time. I also like to read before bed and usually if I get a quiet moment, I'll probably make some sort of list. I'm a list gal for sure.
9.
If you could have a $10,000 shopping spree to one store, which store would it be?
Oh God, I have to pick one??? Can I cheat and pick Amazon.com? It has everything, no shipping, no taxes and I don't have to leave my house. Absolutely perfect.
10. Share with us an embarrassing moment of your past? Or present.
See number 7. I don't have too many awfully embarrassing moments unless liquor was involved and really...those stories aren't for sharing. Live and learn right?
11. What day would you love to relive again?
Besides reliving the absolute best days of my life (aka E's birth, our wedding...the biggies)? This is going to sound lame, but I'd love to relive my high school days. There would be certain little things I would change, but for the most part, I loved everything about high school. It was a good time for me.
12. If your life was turned into a movie... what actor would play you?
Erm....pass?
13. What are the jobs you had in high school/college/the early years?
In high school I worked in the ticket office for the TN Walking Horse Celebration. We had a ridiculous archaic booking system that did not revolve around computers. It involved two different books and file cards...yes, file cards. I so could have reorganized that place and completely eliminated several jobs including my own.
In college I worked at Victoria Secret and was always way to embarrassed to do anyones bra measurements. Why I thought working there was a good idea for me is beyond me. I did score a lot of free pretty bras though.
I also worked at Enterprise Rent-A-Car. Also awkwardly suited for me considering I hate driving cars that aren't my own. It terrifies me that I might wreck it. I'd rather just be in charge of wrecking my own stuff. Also, it totally freaked me out having to make small talk with complete strangers that I was alone in the car with. If you know me, you know I'm not a great small talker...that's why I have my hubby. He's definitely the more friendly half.
14. Show us a picture from high school or college.
AXO - Square Dance - 2006
You wouldn't recognize me from high school. Let's just say I had some major curly hair and could have used some eye brow plucking. I'd post a pic, but sadly Kodak Gallery has closed and yet to transfer all my pictures to Shutterfly and I'm way to lazy to use the scanner.
15. If you could travel
anywhere
in the world, all expenses paid, where would you go?
I'd love to travel ALL of Europe. Honestly, it would be a dream trip. Also I'd love to do an African safari, but traveling to Africa mildly scares me.
16. Show us the most current picture of you or you, or your family, or anything of meaning to you.
This pic is from our last vacation just a few weeks ago. I'm currently 17 weeks pregnant with number two! So this was officially our last beach trip as a family of 3!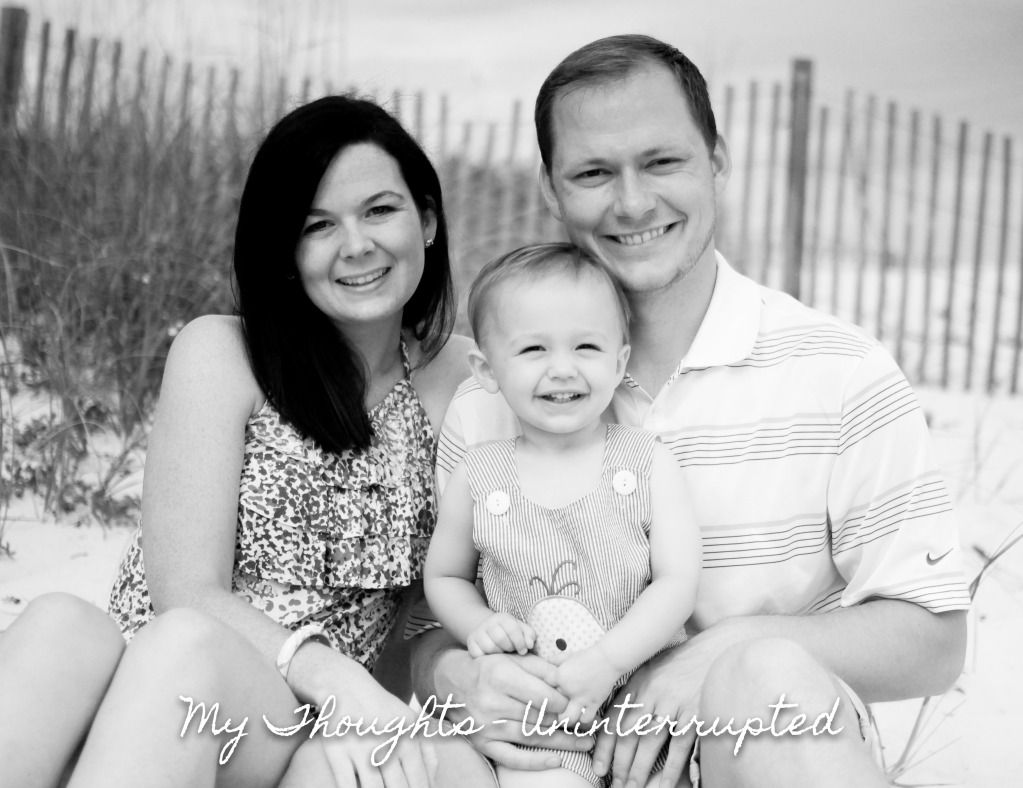 17. Where do you see your life 5 years from now?
I see my life being much the same, but crazier and with more children. I've always wanted 4 kids, but we will see how two goes first! Eventually I'd love to have a business all my own, but for now I'm content with doing the mommy thing.