Whenever we move from a home I always make sure to do a final walk-through. It's not to check for forgotten items, but more to say my goodbyes to each room and try to make sure I remember all the important memories that happened there. I close each door as I leave each room and finally leave the house making sure to look back just once when we drive away.
There's something so final about selling a home. As happy as you are to move on, it's incredibly so sad to know that you can never go back. Even if you did, things would not be the same. Moving is so final in that way and sometimes I have a hard time closing doors.
I have to admit I felt strangely unattached to this home. It always just felt like a transitional place. I still haven't quite put my finger on why. Maybe it was because it wasn't particularly our style, maybe it was because we never really had a chance to do anything to make it ours, or maybe it was just because the whole time we were there you could describe our lives as simply transitional. Whatever it was I was sure I would be very unemotional about leaving that house.
I had asked my dad to come over the day we were scheduled to move to help me keep Ethan out of the movers way. There were moments when I wondered just what exactly was going through E's mind when things were being hauled out of the house. At one point he saw his little silver car being put on the truck and yelled "I need! I need! I need!". I felt so helpless not being able to explain what was going on these last few months, but he is so resilient, two seconds later he was distracted by a ball and everything was fine. The movers finally got his room cleaned out and we were able to put him down for a nap in the pack n play.
The movers finished up their job before E finished his nap so dad and I quickly cleaned up and twiddled our thumbs waiting for little boy to wake up. As I sat in our empty living room I started thinking about all of the special memories that had happened there. I revisited the crazy newborn days of walking him around that living room and just praying to see the sunrise so I could justify a cup of coffee and consider one day officially behind me. I remembered Ethan's first two Christmas's in that living room and how different each were. I decided it was time to do my final walk through. Apparently I did need to say goodbye to this house after all.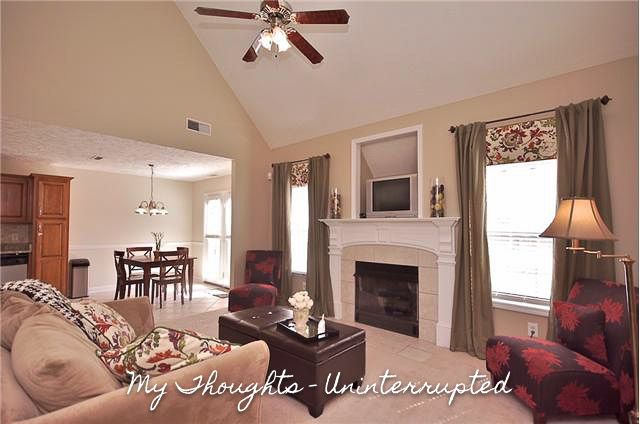 Living Room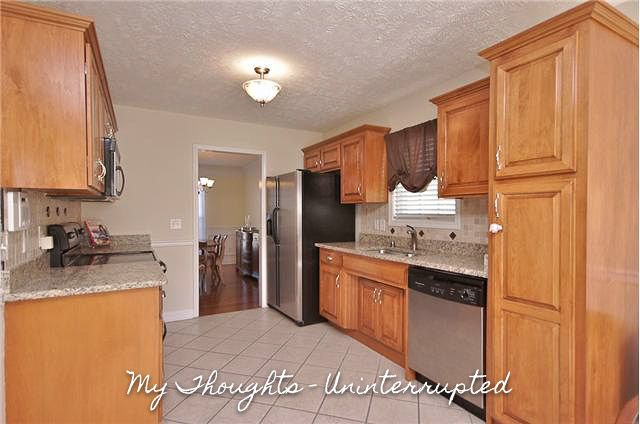 Kitchen
- Whipping up my first batches of baby food.
- Baking my little heart out for Ethan's first birthday.
- Eating many of our first family dinners at the kitchen table.
- Washing a million and one bottles to only wash a million more.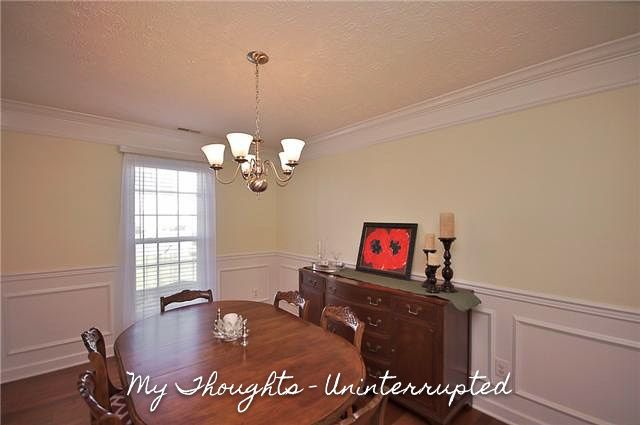 Dining Room
I'll Always Remember:
- Taking this room from poop brown to neon green (oops) and finally ending up with this happy yellow.
- Hosting our first Christmas dinner with more friends and family than our table could comfortably hold.
- All the birthday cakes I made for family to celebrate their special days.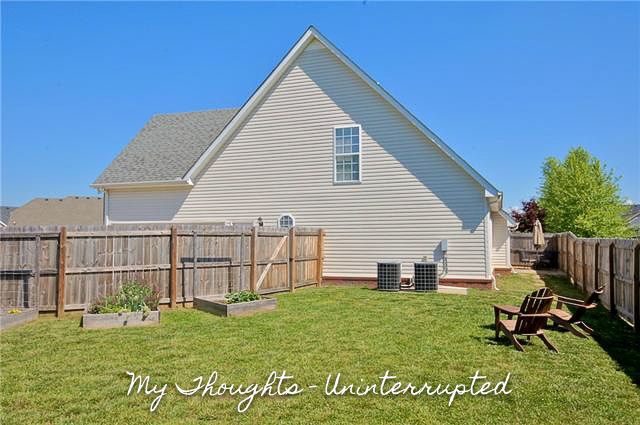 Backyard
I'll Always Remember
- Ethan's fabulous first birthday.
- Building our first gardens.
- Laying Ethan in the grass for the very first time.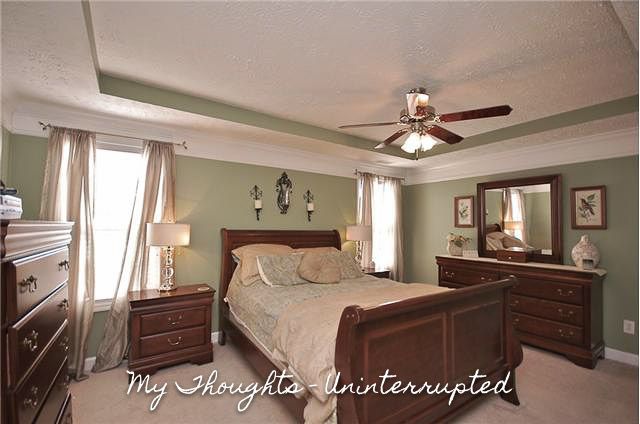 Master Bedroom
I'll Always Remember
- Laying awake the night before Ethan's scheduled delivery.
- Taking nightly baths with my ice cream sunday's while pregnant (which probably explains that extra 10 pounds I gained).
- Listening to Ethan make his first little sounds while laying in bed.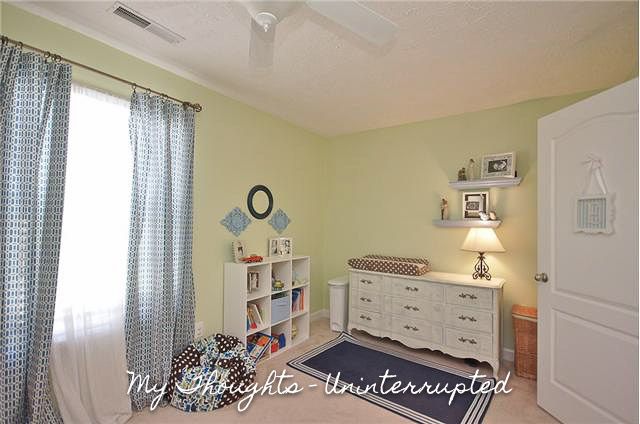 Ethan's Nursery
I'll Always Remember
- All the love and creativity I poured into making this room for Ethan. I will definitely miss this room the most.
- Rocking him and singing to him in the nursery.
- Watching Ethan learn, play and explore in the comfort of his own room.
I know that I can never revisit this house, but I'm thankful that I can take the memories with me. It may not have been my favorite house of all the ones we have lived in, but there were certainly many important things that happened there. It will always be remembered as Ethan's first house. The house in which we became known as mom and dad.