I feel like it has been forever since I have just sat down to write without a certain agenda. There has been so much catching up to do that I haven't really been able to accurately capture what is currently going on in life. So, here it goes.
14 days post move-in, there are still boxes upon boxes in the house. I've unpacked all of downstairs, but have yet to really touch the upstairs, minus Ethan's room of course. Please note that "unpacked" means that stuff is out of the box...it most certainly does not mean organized and properly put away. In fact, our master bedroom floor is still littered with random items that have yet to find a home.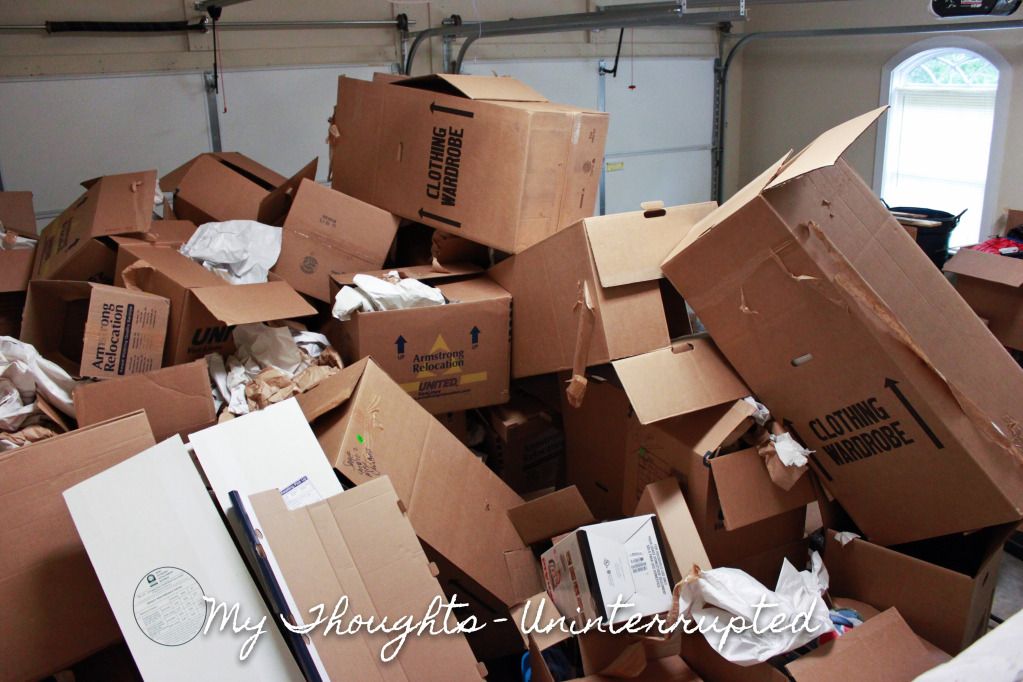 We have our first guests coming on Friday and let's just say we are no where near ready. I did forewarn that there is still quite a bit left undone at this point, but I'm pretty sure they would like their bed to be more than just simply assembled. Although I do think I get points for having it assembled. We won't mention the fact, that the movers actually did this for me. No worries, the bed will get made. Everything has been washed and ready to put on. As for the boxes? Um, they will make great side tables right?
This delusional calmness in me is OBVIOUSLY a clear indicator that I am pregnant in case that last bump picture didn't do it for you, this abnormal, laid back attitude of mine certainly should. Pregnancy strangely makes me calm and rational....for the most part.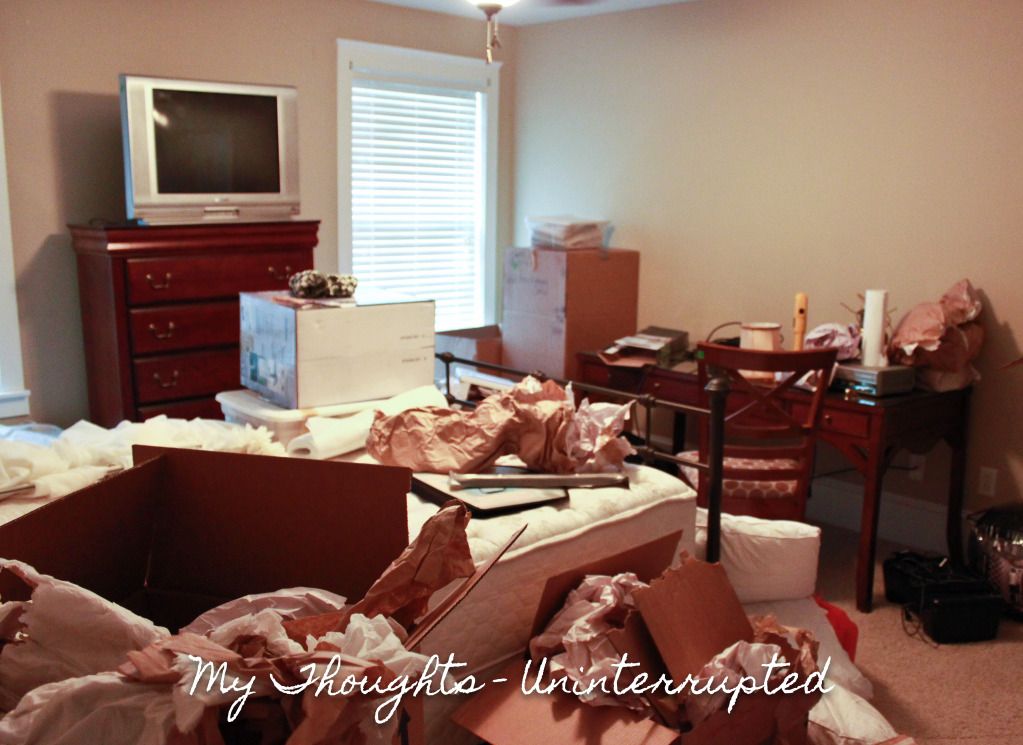 I have to admit that I haven't been putting that much pressure on myself to get everything done all at once. I merely aimed to get things semi-livable and mostly focused on getting our family back into a routine. We have been "misplaced" so to speak for so long that we really just needed for things to be normal again and I think I have accomplished that. I have a whole post I want to do on toddlers and moving, but I will say that I can tell such a difference in Ethan now that we are more settled.
I think I am finally getting back into the groove of life and it feels so good. I'm still in the process of trying to find a new OBGYN, but I did get another biggie off my list this morning. I secured a spot for Ethan in Mother's Day Out for twice a week starting in August. Although I'm somewhat sad to have him go, I do think it will be the best for both of us, especially when number two comes along. I look forward to watching him make new little friends and I'm hoping this will also help Michael and I get a little more plugged into our new surroundings as well.
Overall things have been going wonderfully. Moving has obviously been stressful, but in a way it has also slowed things down for us. It really is just the three of us here currently. No family or friend obligations. And while it is lonely at times, it has given us the opportunity to refocus on just us. Our little family of three. And that? That has been so good.