Personally, I always find my own birthdays awkward. In some ways I feel it should be as exciting as any other holiday, but to everyone else...it's just another day. So many times I've built things up only to be disappointed or told myself that it's no big deal...only to still feel disappointed.
When it comes to my son's birthday though? You better believe I am rolling out the red carpet. As a mama it's my job to make my kids day a big deal. Especially at the ripe young age of two, I want to go out of my way to make sure he knows he's special.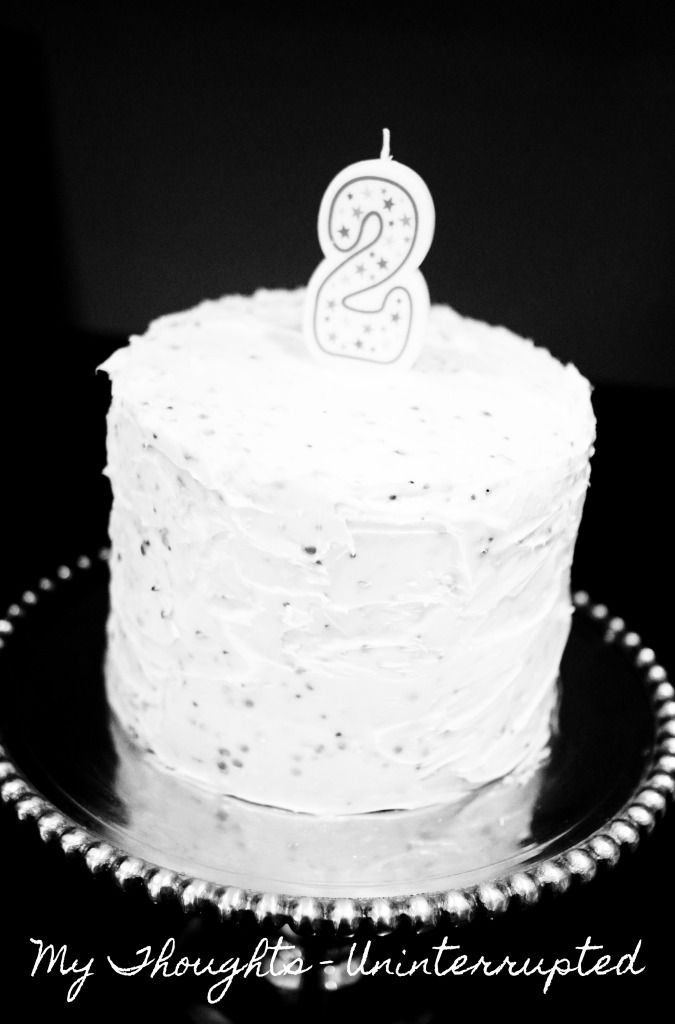 I've got big plans for his 2nd b-day party next weekend, but I also wanted to make sure that his actual b-day felt extra special so yesterday we kicked it all off by celebrating his last official day as a one year old! I sent mini cupcakes with him to Mother's Day Out and then invited a couple of his new little friends to play and have cake. I learned quickly that I probably should have bought him a smash cake for his party. He wanted nothing to do with a slice of cake. Oh no, he wanted the whole thing!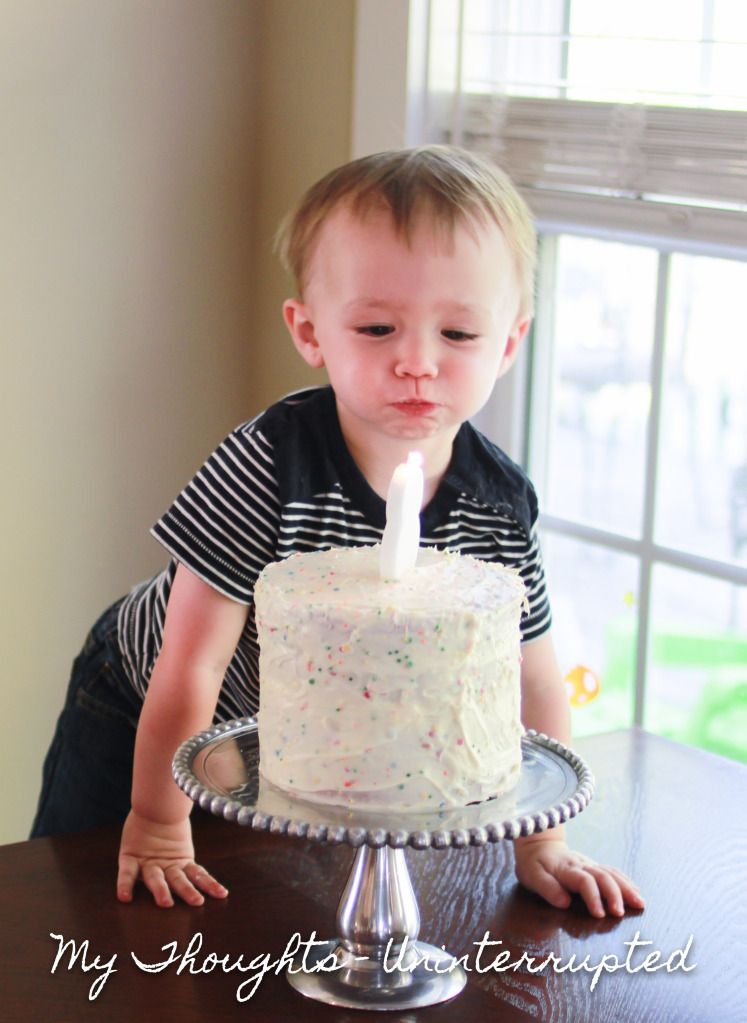 I have to admit that I had a hard time putting him down last night. Not because of the crazy sugar high he was on, but because I knew that when he woke up the next morning...he would be officially two. It just doesn't even seem like it should be possible.
Didn't he just turn 1?
Wasn't he just a fresh newborn?
This morning we continued on the tradition of waking up to balloons and presents. He was ecstatic this morning jumping in his crib and pointing to his gift saying "Down! Down! Down!"
I'd never seen him rip into a package so quickly. Last year, present unwrapping took an eternity. This year is obviously so different.
We don't go over the top with presents on his b-day. In fact, we only do one small thing. His big gift is his party. This year as a present, we got him a truck...an excavator on a semi to be exact. I'm learning that being a boy mom means you gotta know all your stuff on trucks. Ethan can name pretty much everything we see on the road these days. He's truly obsessed.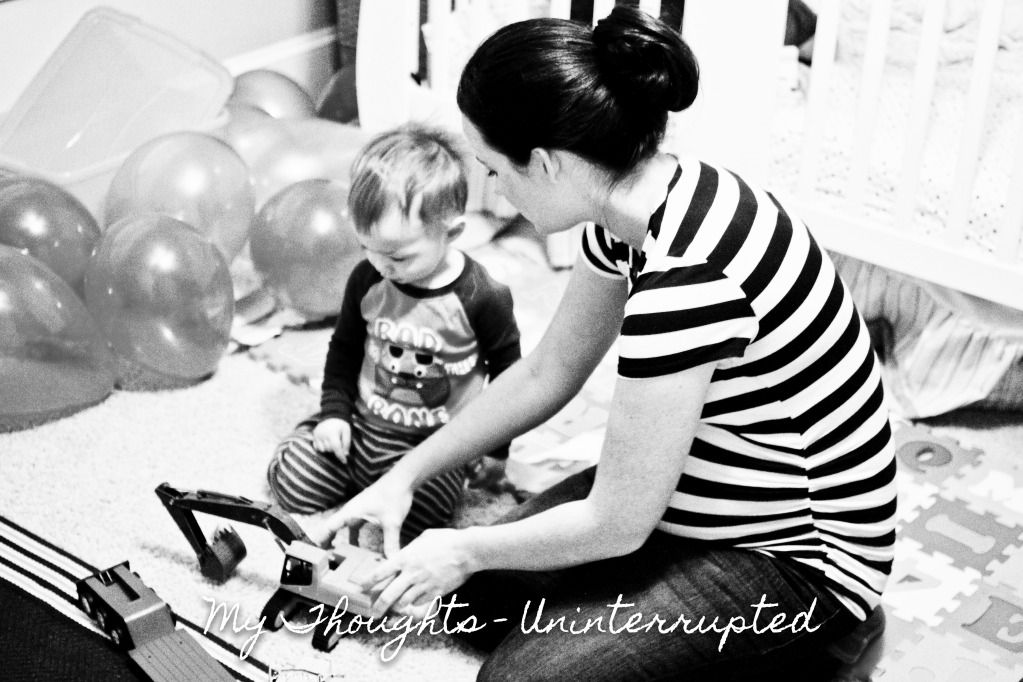 And yes, there is baby Jackson...I'm a little behind in updating on the bump...it's obviously grown. Ironically this is the same shirt I wore the day I had Ethan. Not quite sure how that makes me feel, but it's symbolic, no?

Afterwards we all loaded up and headed to Cracker Barrel for pancakes. Thankfully Michael got to tag along with us for most of the morning which made things extra special for Ethan. E got his very first restaurant birthday singing experience and he handled it like a champ. Let's just say he ate more cake and ice cream for breakfast than he did pancakes. Not that one is really any healthier than the other, but your suppose to live on the edge on your b-day right?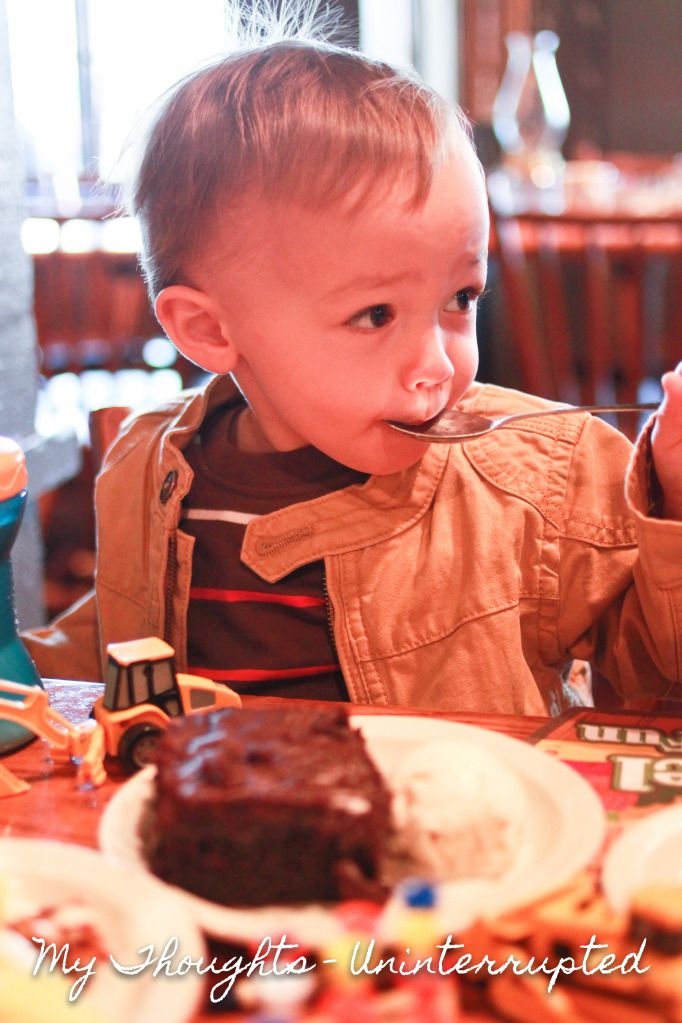 Our real reason for heading to Cracker Barrel wasn't truly for the pancakes. We actually chose to go there because they were having some road work done.

Yes, we seek out road construction these days. Times have changed right?

We got out and watched all the big trucks in action and Ethan was totally in awe! I could personally care less about trucks, but seeing the absolute joy in my little boy's face truly warms my heart and puts a smile on my face!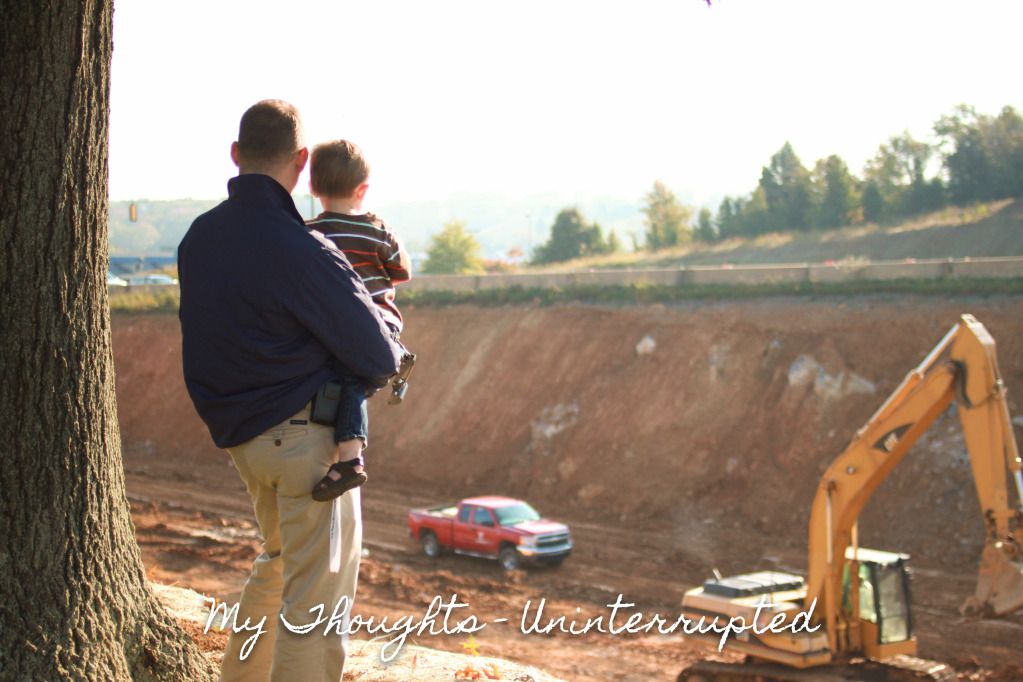 The middle of our day was filled with a long nap and outside play then we joined up with Michael again for dinner at Chick-Fil-A. Ethan loves the play place there and of course enjoys getting a balloon. As an extra special treat they even gave him a little plush cow. Why can't every restaurant be so kid friendly?? It's so wonderful.
We headed off to the park after dinner and honestly all Ethan wanted to do was hold our hands and walk around. I think he truly appreciated all the special things that we did for him and I love that he showed his appreciation through affection. Lots of hugs and kisses were freely given and seriously...those are gold.
We capped the night off with a quick stop at Sonic for ice cream. I'd say it's a pretty good day when you begin and end your day with dessert right?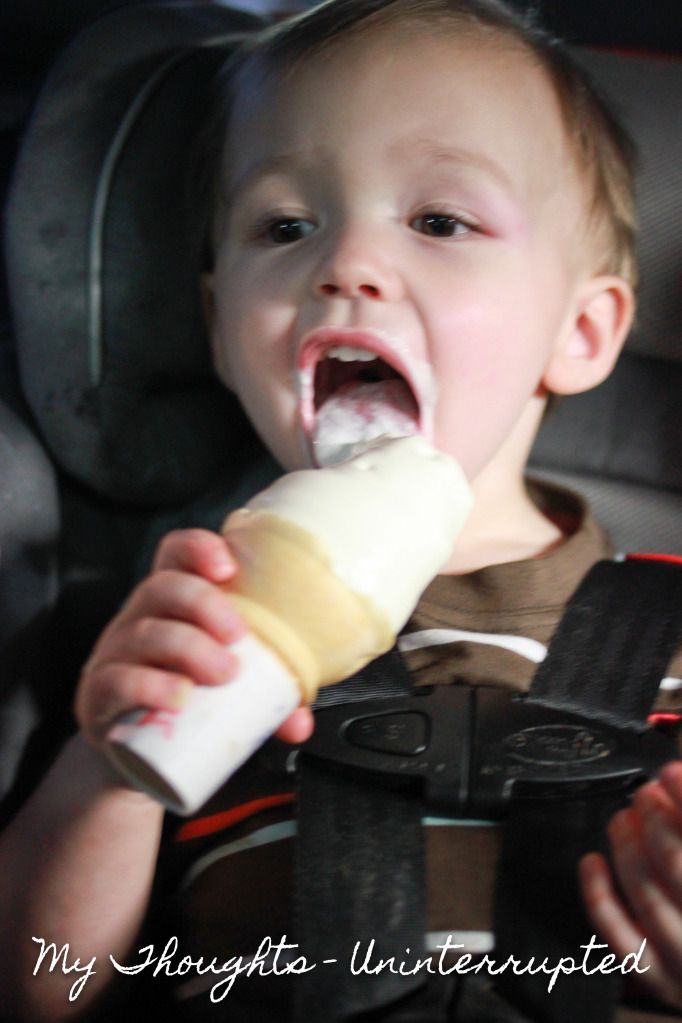 I don't think Ethan could have been any happier today which of course makes me one very happy mama. This little boy has been such a blessing in my life. Being a parent isn't always easy, but days like this remind me how awesome of an opportunity parenting truly is.
I'm thankful for this little boy.
I'm thankful for the opportunity to be his mama.
I'm thankful for the happiness that he brings me.
Happy birthday baby! I love you to the moon and back!